Football is not rife with child abusers, so it is time for the Offside Trust to explain what they are for
The Trust is neither a vehicle to raise money nor a registered charity. Clarity is therefore needed if progress can be made in its work in helping protect children and supporting survivors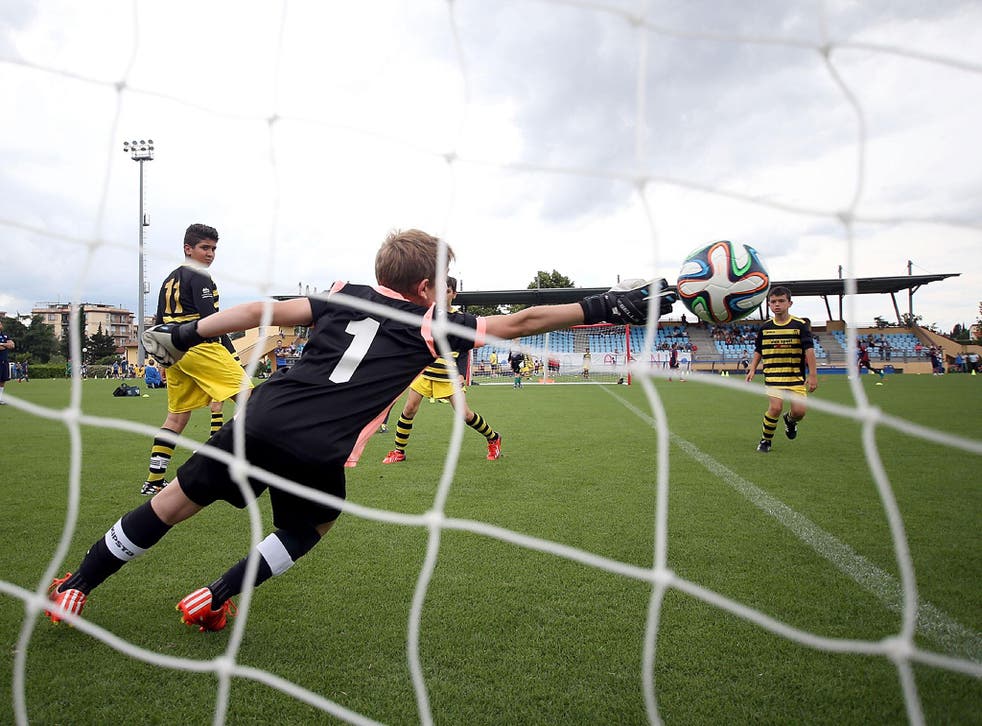 In a Westminster hotel banqueting hall on Monday evening, Andy Woodward brought dozens of people to their feet after an impassioned speech. He thanked journalists for their part in bringing the story of the historical abuse of young footballers out into the light and declared that he wanted to be a catalyst for change. "I'm going to try and continue to safeguard children, moving forward," he said.
Woodward's testimony resonates deeply, though he stated a month ago that he was stepping away from his position as a director of the Offside Trust, set up to protect children and support survivors, as he continues to work on a documentary with the US broadcaster HBO.
The courage we have seen is humbling but it is time to ask how the goodwill it engenders might be put to best effect. We need to know what The Offside Trust, of which Woodward remains an ambassador, is for, given that some in football have been criticised for not supporting it.
It is a vehicle to raise money? No, say its founders. Its website remains under construction, though since the Trust itself is not actually a registered charity and has not been specific about any plans, the Football Association continues to put its investment into the Sporting Chance organisation, instead.
There is a need for clarity because football in 2017 is not rife with child abusers. The FA – maligned though it so very often is – has been diligent in its work to safeguard children and the game's adolescent men and women. The moral panic which accompanies revelations like last autumn's militate against calm analysis but an examination of English sport's work in the field of child protection reveals it to be more thorough than that of any nation in the world.
The starting point was 1995, when Paul Hickson, Britain's head swimming coach at the 1988 Olympics, was jailed for 17 years for rape and abuse of girls he trained. His conviction triggered the creation, in 2002, by Sport England and the NSPCC of the government-backed Child Protection in Sport Unit (CPSU) – the first dedicated national office and resource centre of its kind in the world.
Within a few years, the FA and other governing bodies had child protection policies in place, including criminal checks of new recruits by the former Criminal Records Bureau, now called the Disclosure and Barring Service, and a designated member of staff responsible for child welfare at each club. Any sport in breach of these rules would be refused Sport England funding.
Of course, there is never a cast iron guarantee against abusers of the kind Woodward encountered inveigling their way into football. But one experienced former welfare officer at a major club told me: "The FA was on to the problem and the infrastructure for protection has been very substantial for a long time." Many senior detectives say the same. "Serial criminals look for the next target, the next opportunity, such as the abuse of children for the purposes of producing internet images," said one. "We need to be pursuing the next target, not the last one."

Britain has had a pioneer at the vanguard of the progress to prevent sexual abuse in sport - Brunel University's Professor Celia Brackenridge, who received the Lifetime Achievement Award at the 2016 Sportswoman of the Year Awards in December, though she is seriously ill with leukaemia.
Brackenridge was commissioned to lead the FA's Child Protection in Football Research Project from 2000 and though her interim findings included a candid assessment of the "robust masculine attitudes" to researchers, who initially struggled to get across the threshold of clubs, she is among those who argue that too little acknowledgement has been given to the progress already made.
A report by Brackenridge and three other leading academics entitled 'Child Welfare in Football', pulls together the investigative work done in the field - and reveals where football's 21st century child welfare problems actually reside. Not with the kind of paedophiles we have become grimly familiar with, but those who inflict psychological damage on children and who bully them. The Daily Telegraph's revelation on Wednesday of the "bullying, aggressive behaviour and unacceptable language" by Kevin MacDonald, currently coach of Aston Villa's Under-23 side illustrates the point. Villa have been ordered to improve their child welfare protection, after a Premier League inquiry.
The Offside Trust's new spokesman Steve Walters, who like Woodward waived his anonymity and revealed he was subjected to abuse in the 1980s at Crewe Alexandra, said that lawyers had encouraged the launch of the Offside Trust's launch, in early December, though it had been "premature" – with the trustees lacking a sense of where the organisation fitted. A new business plan has been put together since Woodward's departure, with Lady Sue Allen Grantchester and the human rights lawyer Kat Craig now thought to be providing support and professionalism. "We are trying to find out more about where we fit," says Walters, who is meeting the FA next week.
There is work to be done but, for all the courage that Woodward and others have displayed, that pledge to "safeguard children going forward" requires cool analysis, and not emotion alone.
Bold leadership required as British Cycling faces dark days ahead
After another eviscerating afternoon of select committee evidence which strips away British Cycling's Rio de Janeiro sheen comes a conveniently-timed attempt to provide a sense of progress. The body's chairman Jonathan Browning and UK Sport chief executive Liz Nicholl will deliver a briefing on Thursday morning at the Manchester Velodrome. So will they be asking former Olympian Nicole Cooke, who has articulated the dysfunctionality better than any, to take a seat on their board? This disastrous situation requires bold action and leadership.
Horrors of Hillsborough are unremitting
The testimonies speak in a way no-one else can in the new book Hillsborough Voices, the story of the disaster told by the people themselves, such as Jegsy Dodd, who saw a doctor leaning over an older supporter on the pitch that day.
"I said to the doctor, 'What can I do, what can I do? And he said to be 'Undo his trousers, undo his top button on his shirt.' He was going blue, this fella. He was older and, all around me, people seemed to be more, you know, saving kids and the younger ones.
So I had to basically undo this fella's flies and undo his shirt so he could breathe, and a copper come up to me and he goes, 'Get out of the fucking way,' and all that. I said to him, 'I'm trying to help here.' But he was having none of it; it was 'Get out of the way! So I stood up and stood back, and this copper threw a coat over the man's face. He'd given him up as dead."
The disaster's myriad horrors are told in the small details and they are simply unremitting.
Join our new commenting forum
Join thought-provoking conversations, follow other Independent readers and see their replies