PSG, Barcelona, Chelsea - where might Wayne Rooney be playing next season?
The Manchester United striker has made a verbal transfer request to leave Old Trafford
Simon Rice Comments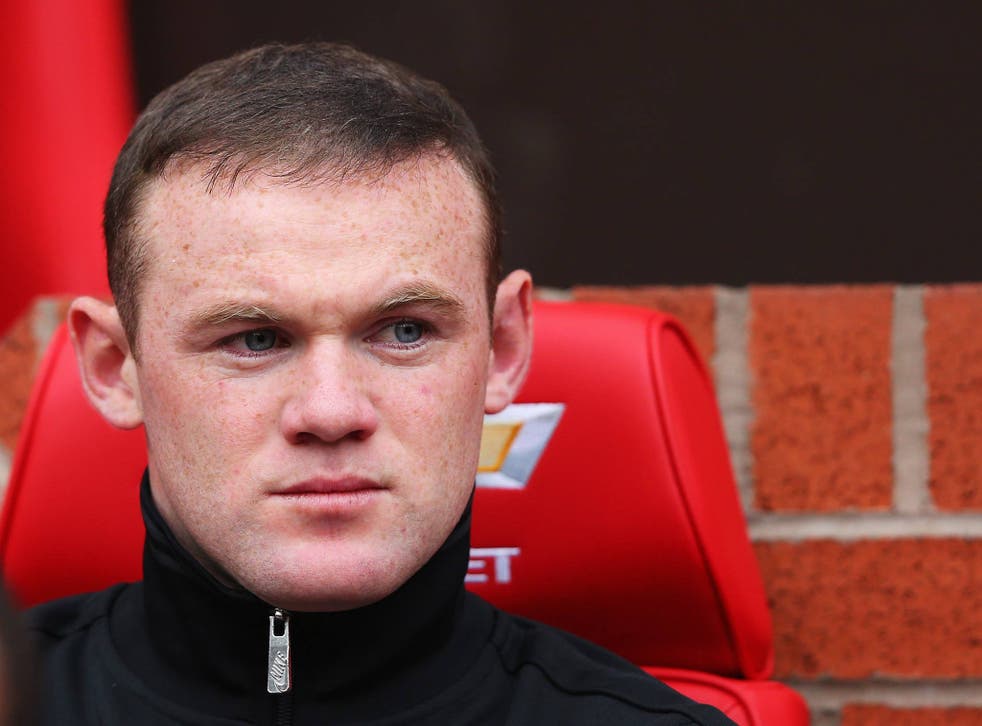 The future of Wayne Rooney is certain to be among the biggest talking points in football this summer after it was confirmed by Sir Alex Ferguson that the striker had made a transfer request.
With a new manager coming in, Rooney could well remain at Old Trafford. But if he were to move on, where could the best English player of his generation end up?
Here, we take a look at his possible destinations...
Manchester City
Rooney's infamous transfer request in 2010 was surrounded with suggestions that he could be destined for City. It was this scenario that convinced Sir Alex Ferguson and United to offer him wages of £250,000-a-week and tie him to the club on a five-year deal. City are always on the look out for new players and are yet to replace Mario Balotelli who left in January. Edin Dzeko is also expected to leave this summer. Part of the appeal of Balotelli to City's owners was the Italian's high profile - Rooney would bring similar attention to the club if he were to cross Manchester.
Bayern Munich
When Pep Guardiola was manager of Barcelona, the Catalan club were regularly linked with a move for Rooney. The incoming Bayern Munich manager will reportedly be given money to shape his team in the summer and it's possible that could involve reprising his interest in the England international. The growing strength of the Bundesliga and the imminent arrival of Guardiola will offer great appeal and, culturally, Germany is far less alien than Spain or Italy.
Barcelona
The future of David Villa looks uncertain with the Spain international coming close to joining Arsenal in January. The new La Liga champions may be after a replacement and Rooney would do the job more than adequately. Barcelona's 7-0 humiliation by Bayern in the Champions League and signs that the team are running out of steam has also led to talk of a rebuilding process taking place at the Nou Camp this summer. Rooney's power and directness would be a sizeable brick in that process.
Chelsea
It seems as if Chelsea may have finally given up on £50m signing Fernando Torres. All the talk is that they will go out and spend big this summer to ensure no repeat of their early Champions League elimination. The Europa League finalists have never been shy of signing up the best players in the Premier League and Rooney would fit the bill. That long-term target Radamel Falcao appears destined for Monaco will only increase the speculation and it's not beyond the realms of possibility that the t-shirt once displayed by Rooney which read 'once a blue, always a blue' could be true again.
Paris St-Germain
The only club that can match Manchester City's spending power is PSG. The Parisian outfit have spent over €200m since they were taken over by the Qatar Investment Authority (QIA) and have proved they can attract the world's best talent - Zlatan Ibrahimovic, Javier Pastore, Thiago Silva and er, David Beckham. Could they add Rooney to their stable? Former England striker Owen has claimed the French side are "probably the best shout" if Rooney were to leave Manchester United.
Real Madrid
While Karim Benzema and Gonzalo Higuain are top strikers, there has been some questions raised whether they are the players to supplement the Cristiano Ronaldo goal machine. Rooney would fit the bill of a 'Galactico' that they so adore at the Bernabeu and he has a proven relationship with CR7 from the pair's time together at Manchester United.
Arsenal
Perhaps the most unlikely destination among this collection of potential clubs, but it is no secret that Arsene Wenger has a pot full of money to go and spend this summer. Rooney would certainly take a large chunk of it but would be the perfect answer to their attacking problems. Wenger is also a known admirer, famously declaring early on in the Liverpudlian's career: "Rooney is the biggest England talent I've seen since I arrived in England."
Register for free to continue reading
Registration is a free and easy way to support our truly independent journalism
By registering, you will also enjoy limited access to Premium articles, exclusive newsletters, commenting, and virtual events with our leading journalists
Already have an account? sign in
Join our new commenting forum
Join thought-provoking conversations, follow other Independent readers and see their replies