Q & A: How the World Cup vote works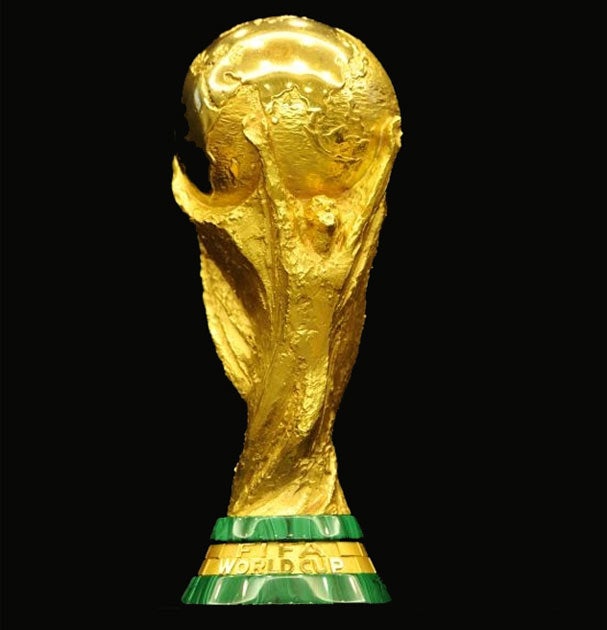 FIFA will choose the host nations for the 2018 and 2022 World Cups on Thursday. Following is a Q+A examining how the process will work.
WHO IS BIDDING?
There are four bids for the 2018 World Cup and five for the 2022 tournament - nine bids in all representing a total of 11 countries.
2018: England, Netherlands/Belgium (joint bid), Russia, Spain/Portugal (joint bid)
2022: Australia, Japan, Qatar, South Korea, United States.
WHAT IS AT STAKE?
At stake is the right to stage the next two available editions of soccer's World Cup, a month-long extravaganza that makes the host nation the centre of the world's attention, while attracting a TV audience measured in billions. The successful bidders for 2018 will follow Brazil, who will stage the tournament in 2014, and South Africa, who hosted it this year.
HOW MANY PEOPLE ARE VOTING?
Voting rights are held by the FIFA executive committee, which had numbered 24 but is down to 22 after two members - Reynald Temarii of Tahiti and Amos Adamu of Nigeria - were suspended following an investigation into reports that they offered to sell their votes to undercover reporters from the Sunday Times newspaper.
The Oceania Football Confederation had hoped that acting president David Chung of Papua-New Guinea would be able to vote in place of the suspended Temarii but those hopes were dashed on Tuesday night when the Tahitian decided to launch an appeal.
That means there will be 22 executive committee members voting at FIFA HQ on Thursday.
WHO EXACTLY ARE THESE PEOPLE?
The 22 members with a vote are: Sepp Blatter (Switzerland), Julio Grondona (Argentina), Issa Hayatou (Cameroon), Chung Mong-joon (South Korea), Jack Warner (Trinidad and Tobago), Angel Maria Villar (Spain), Michel Platini (France), Geoff Thompson (England), Michel D'Hooghe (Belgium), Ricardo Teixeira (Brazil), Mohamed Bin Hammam (Qatar), Senes Erzik (Turkey), Chuck Blazer (United States), Worawi Makudi (Thailand), Nicolas Leoz (Paraguay), Junji Ogura (Japan), Marios Lefkaritis (Cyprus), Jacques Anouma (Ivory Coast), Franz Beckenbauer (Germany), Rafael Salguero (Guatemala), Hany Abo Rida (Egypt), Vitaly Mutko (Russia).
HOW DO THE VOTERS DECIDE?
FIFA produced lengthy technical reports on the bids and the candidates will each get to make a presentation to the voting FIFA members. While that carries some weight, people in the know say more important are the personal chats between bid representatives and the powerful members of the executive committee. "We are not only dealing with the World Cup institution, we are also dealing with human beings and they have ideas other than those which are available in the documents," FIFA President Sepp Blatter said recently.
WHAT ABOUT STAR QUALITY?
There is certainly a bit of that, with the United States bringing in Bill Clinton and actor Morgan Freeman and England flying in not only Prime Minister David Cameron but also Prince William. South Africa certainly benefited from the 'Mandela effect' when the former President came into boost the country's successful bid for the 2010 World Cup but very few people can match him for charisma.
CAN BIDDERS FOR ONE WORLD CUP TRADE VOTES WITH A BID FOR THE OTHER?
Officially no, and FIFA launched an investigation when reports suggested Spain/Portugal (in the race for 2018) might have a deal of some kind with Qatar (2022). FIFA found no evidence of rules having been broken but the governing body's president recognised earlier this month that some kind of collusion between bidders was inevitable with two World Cups being awarded at the same time. "You find collusion in politics, in elections, when two parties are enemies during the year and then they run together," Blatter said.
HOW DOES THE VOTING WORK?
Before the voting, the candidates will make their final presentations to executive committee members. They begin on Wednesday and will last 30 minutes each, under the following schedule:
Wednesday:
1300 GMT: Australia
1400: South Korea
1500: Qatar
1600: United States
1700: Japan
Thursday:
0800: Belgium/Netherlands
0900: Spain/Portugal
1000: England
1100: Russia
The executive committee will hold a closed meeting at 1400 on Thursday at FIFA HQ and then start the voting process.
The 2018 vote will take place first followed by 2022, with the winners due to be announced at 1500 GMT, though FIFA says that time could change, depending on how long the voting takes.
The winner will be the bid which obtains 50-percent-plus-one of the votes of the executive committee members present.
If no bid achieves an absolute majority, the bidders with the lowest number of votes will be eliminated and a new round of voting will take place.
WHAT IF THERE IS A TIE?
If the voting comes down to the last two bids and there is a tie, FIFA president Sepp Blatter will have the casting vote.
"Think about it like the away goals rule in soccer," a source at one of the bids said this week, meaning Blatter's vote would effectively count double in the event of a tie.
HOW WILL WE FIND OUT WHO HAS WON?
The votes will be in secret and the results will not be announced after each round, meaning there will be no clues as to how the voting has gone before Sepp Blatter opens the envelopes at the decision ceremony at the Messezentrum Zurich.
Join our commenting forum
Join thought-provoking conversations, follow other Independent readers and see their replies