Qatar World Cup 2022 corruption allegations: Hyundai becomes latest major sponsor to turn up the heat on Fifa over newspaper claims
Five of the six Fifa 'partner' sponsors have now expressed concerns over allegations made in the Sunday Times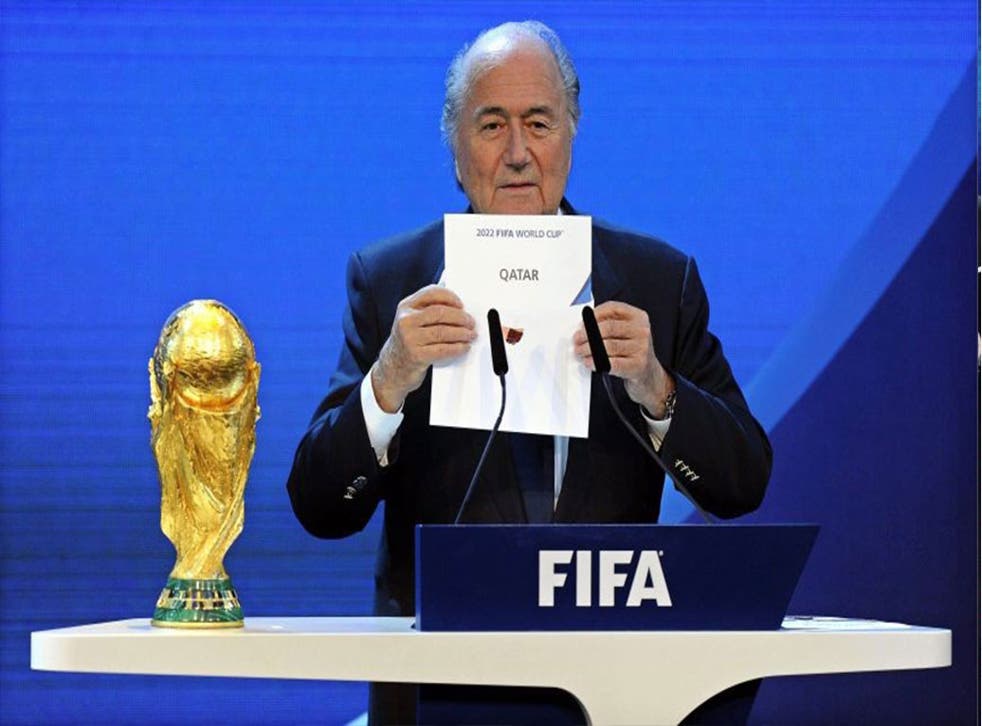 The car manufacturer Hyundai has become the latest top-tier World Cup sponsor to call for a "thorough investigation" into allegations that corruption and bribery played a part in the decision to award the hosting of the 2022 flagship tournament to Qatar.
In total, five of the six Fifa 'partner' sponsors have now expressed concerns over allegations made in the Sunday Times that the disgraced former vice president of football's governing body, Mohamed bin Hammam, paid over $5m to win support in the Qatar bidding process.
Hyundai joins Sony, Adidas, Coca-Cola and Visa in expressing concerns over the bidding process. Only the airline Emirates has so far declined to comment on the claims.
Other significant World Cup sponsors, including oil company BP and the maker of Budweiser beer, have also expressed concerns.
Hyundai/Kia said in a statement: "We are confident that Fifa is taking these allegations seriously and that the investigatory chamber of the Fifa ethics committee will conduct a thorough investigation."
The Sunday Times printed further Qatar accusations yesterday just days before Fifa's four yearly showpiece event kicks off in Brazil.
The latest reports allege that then-Asian football chief Mohamed Bin Hammam had brokered meetings between Qatari officials and governments to discuss bilateral trade deals. Qatar has repeatedly denied that Bin Hammam was connected to its bid for the Cup.
Bin Hammam himself has so-far not commented. Fifa has already banned him for life from football over accusations he paid bribes to win votes for a bid to become Fifa president. That ban was overturned but another was imposed for conflicts of interest.
This weekend's allegations follow claims last week that Mr Bin Hammam had used a slush fund to make secret payments of $5m in the campaign to secure the right to stage football's biggest tournament.
The decision to award the hosting of the flagship competition to Qatar, a country which experiences extreme heat during the summer months and has little footballing history, was controversial from the beginning.
Fifa's ethics committee is already in the process of investigating allegations of corruption surrounding the successful bid and is due to report back next month.
Former US prosecutor Michael Garcia, who is leading Fifa's internal investigation, will publish his report around a week after this year's World Cup final.
Mr Garcia, who has spent more than a year and £6m travelling the world and gathering evidence, will reportedly not consider the millions of documents that are the source of the Sunday Times' corruption claims.
"After months of interviewing witnesses and gathering materials, we intend to complete that phase of our investigation by 9 June 2014, and to submit a report to the adjudicatory chamber approximately six weeks thereafter," said Garcia.
"The report will consider all evidence potentially related to the bidding process, including evidence collected from prior investigations."
Controversial Fifa president, Sepp Blatter, over the weekend used his Twitter account to call for more time to investigate the new claims.
"Never ignoring media reports on ethics allegations in football. But let the Ethics Committee work!", he tweeted.
Vice President Jim Boyce has already publicly stated that he would support a re-vote if the allegations against Qatar were proven.
Fifa issued a statement from the body's marketing director Thierry Weil in response to the comments of sponsors.
"We are in constant contact with our Commercial Affiliates including Adidas, Sony and Visa and they have 100 percent confidence in the investigation currently being conducted by Fifa's independent Ethics Committee," Weil said.
"Our sponsors have not requested anything that is not covered by the on-going investigation by the Ethics Committee."
Payment card company Visa, which has a contract as a Fifa sponsor until 2022, said it was monitoring the progress of the Garcia investigation.
"We expect Fifa will take the appropriate actions to respond to the report and its recommendations," it said in a statement.
Japanese consumer goods company Sony took a similar line, saying said it expected the allegations to be "investigated appropriately".
Adidas, which has a sponsorship deal with Fifa that runs until 2030, said in a statement: "The negative tenor of the public debate around Fifa at the moment is neither good for football nor for Fifa and its partners."
Drinks firm Coca-Cola added: "Anything that detracts from the mission and ideals of the Fifa World Cup is a concern to us."
Following the most recent alleagtions Qatar's World Cup organising committee reiterated it was confident the bid had been won fairly.
Join our new commenting forum
Join thought-provoking conversations, follow other Independent readers and see their replies