Qatar World Cup 2022: Fifa president Sepp Blatter's human rights vow
Blatter confirms human-rights criteria will be used in assessing bids to host future World Cups after Qatar criticism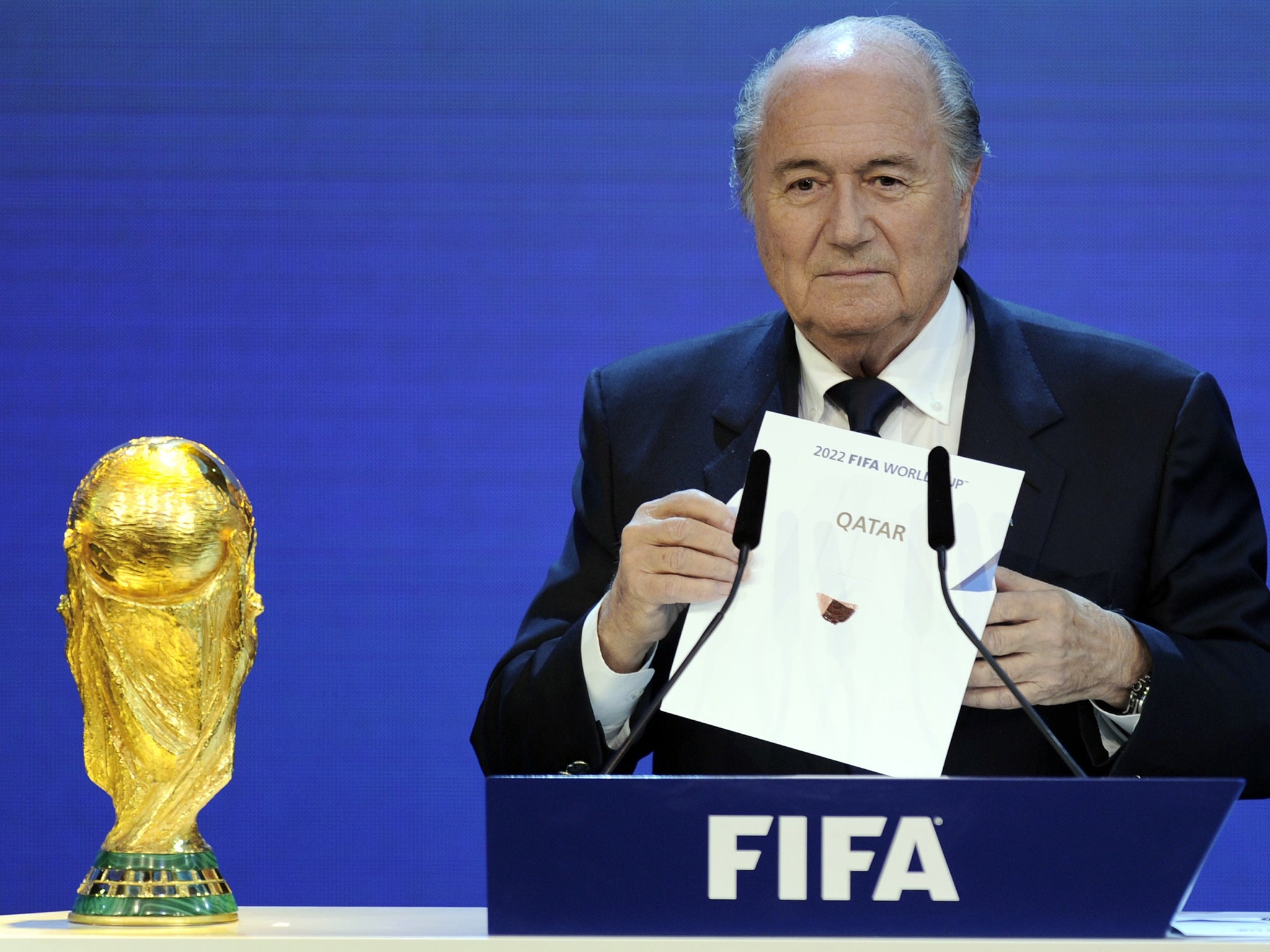 Fifa president Sepp Blatter has confirmed human-rights criteria will be used in assessing bids to host future World Cups.
The news follows criticism of the human-rights record of 2022 hosts Qatar and is belated acknowledgement from Blatter that football's world governing body must modernise, as he faces a re-election vote in May.
He said: "I will tell you, that human rights and other rights will be part of the basic conditions to organise the competition. That will be new for the next World Cup – the World Cup 2026."
Key players in the Qatar World Cup bid controversy
Show all 5
Qatar's poor human rights were not considered by Fifa when, in 2010, they were controversially awarded the 2022 tournament. Human-rights groups revealed workers toiling for little pay in unsafe and insanitary conditions.
Blatter, attending the Asia Cup final in Sydney, admitted that Fifa had learned some valuable lessons from the controversy-tinged process of voting for two World Cups - 2018 and 2022 – in one sitting.
"2 December 2010, I will never forget this date where we have made the decision for two World Cups, which was wrong," he said.
"We have also taken the decision later on that it will be the congress that will elect the designated World Cup organiser and the list of requirements."
Join our commenting forum
Join thought-provoking conversations, follow other Independent readers and see their replies