'Racism is strengthened by indifference and inaction': AC Milan player Kevin Prince-Boateng gives stunning speech to the UN
The midfielder was subjected to abuse earlier this season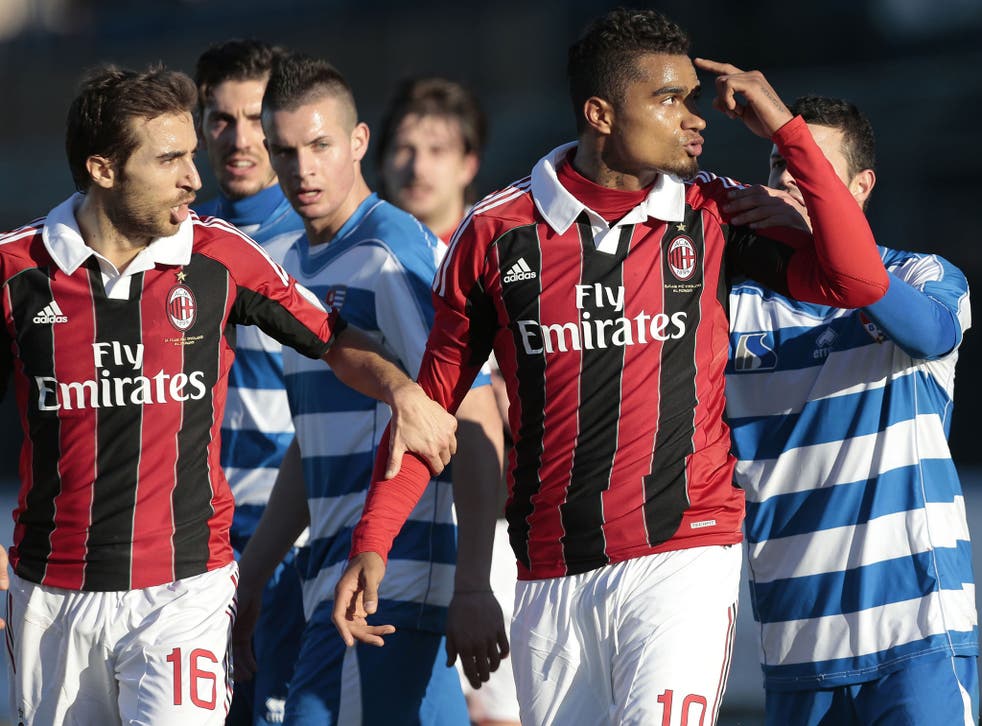 AC Milan midfielder Kevin Prince-Boateng gave a speech at the United Nations today using his own experience of racist abuse to drive home the importance of taking action against racism in sport. He was invited as part of the annual International Day for Eliminating Racism conference in Geneva.
Speaking at an discussion entitled 'Racism and Sport' convened by the UN High Commissioner for Human Rights , he started by giving details of the match against fourth-division side Pro Patria. After playing a video of the incident, he spoke of feeling "profoundly angry and offended" by the abuse, noting his team's decision to leave the pitch with him as the reason he was invited to speak.
Boateng described racism as "one of the most dangerous diseases of our time", with "a lot in common" with the malaria he saw during his time in Ghana. He asserted that racism, like malaria, "is strengthened by indifference and inaction" and that its influence in football is of special importance, given the number of young people exposed to it.
"There is no vaccine to fight this and no antibiotics to take. It's a dangerous and infectious virus which is strengthened by indifference and inaction. When I played for Ghana, I learned how to fight malaria. Simple vaccines are not enough. You also have to dry out infected areas where the carriers proliferate. I think that racism and malaria have a lot in common."
"Football stadiums, like other places, are full of young people. If we don't fight the stagnation, many of those who are healthy today, could become infected with one of the most dangerous diseases of our time."
Boateng also highlighted the unique impact that sport can have on fighting racism, attributing past success to sportsmen like Mohammed Ali.
"Many sportsmen like myself and my teammates, artists and musicians all have unique chances and responsibilities to make themselves heard. We have the possibility to reach the parts that political speeches will never reach. History shows us how important the contributions of famous athletes can be. I can say that the fact that the President of America shares my skin colour, has something to do not only with Martin Luther King, but also Mohammed Ali."
Throughout his speech, the Milan star adopted a firm approach, referring regularly to those in his position having a "duty to rise and act", and asserting that "there are no tolerable quantities of racism." He described being influenced in this by Nelson Mandela, whom he met at the World Cup in 2010, describing him as "an incredible man". He ended his speech reiterating this point.
"It's just as important to stand up to racism today as it was in the past. We have to find inspiration from those who have risked their lives for the cause. I'm convinced that it would be a fatal error to believe that we can fight racism by ignoring it and hoping that it'll go away like a headache. This won't happen. In any moment when our paths cross with racism we have the duty to rise and to act. Thank you for listening."
Join our new commenting forum
Join thought-provoking conversations, follow other Independent readers and see their replies