Referee left with broken jaw and serious facial injuries after alleged assault by Republic of Ireland amateur players
Daniel Sweeney also suffered broken facial bones and required stitches after the incident in County Offaly
Monday 12 November 2018 16:34 Comments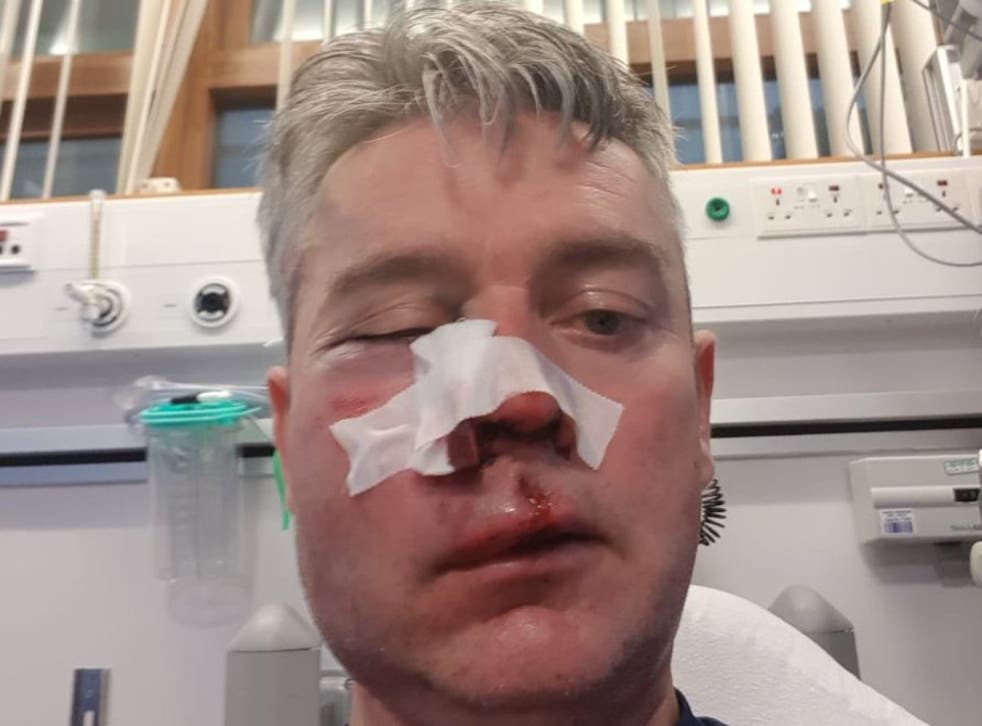 A referee in Republic of Ireland has been left with a broken jaw and other serious facial injuries after being attacked by players following an amateur game.
Daniel Sweeney was taken to hospital for treatment as a result of an alleged assault by three players representing Mullingar Town and a fan following an away match against Horseleap.
Police are investigating the incident, which allegedly took place in a car park by the ground at Horseleap in County Offaly.
In addition to the broken jaw, Mr Sweeney also suffered several broken facial bones and a cut on his nose that required stitches.
"I haven't come across anything like this before and the league is taking it very seriously," said league chairman Sean Montgomery, who confirmed in an interview with the BBC that he is pushing for life bans for those involved in the assault. "Daniel is a very good referee.
"I'm told it was a good game of football and Mullingar won 3-1, which is the strange thing about it all."
Both clubs play in the Republic of Ireland Combined Counties League which is affiliated to Leinster Senior League, one level below the League of Ireland's top two divisions.
A statement issued by police officers from Gardai's Tullamore station read: "It's understood a match referee, a male in his 50s, was physically injured when a disturbance broke out.
"The injured man was taken to Tullamore Hospital by ambulance for treatment. His injures are not thought to be life threatening. No arrests have been made to date and enquiries are ongoing."
Register for free to continue reading
Registration is a free and easy way to support our truly independent journalism
By registering, you will also enjoy limited access to Premium articles, exclusive newsletters, commenting, and virtual events with our leading journalists
Already have an account? sign in
Join our new commenting forum
Join thought-provoking conversations, follow other Independent readers and see their replies