Referee Mark Halsey is lacking in 'decency' after 'doing the dirty' on his former colleagues, says Richard Scudamore
Halsey made a series of criticisms about his fellow officials in a recent book which has led to the accusations from the Premier League's chief executive
Glenn Moore
Wednesday 23 October 2013 23:55 Comments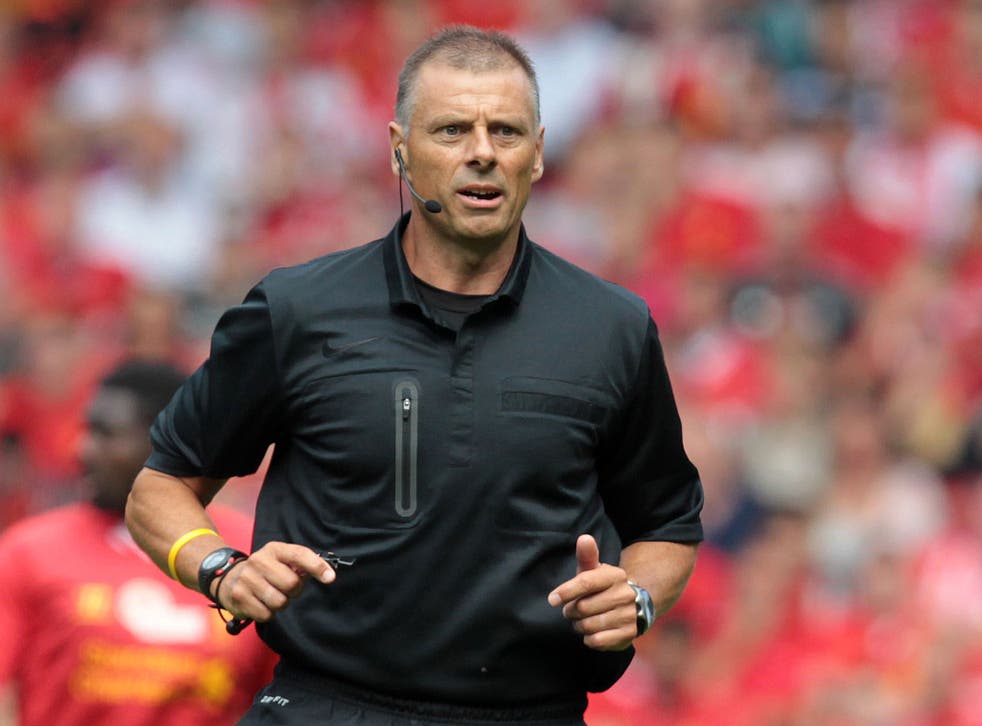 Richard Scudamore, the Premier League's chief executive, has lambasted renegade referee Mark Halsey for "doing the dirty" on his fellow officials and accused him of lacking "decency".
In his recent book Halsey made a series of criticisms of other referees, identifying half a dozen he felt were good enough, and of the league.
Scudamore, himself a qualified level five referee (senior county level), said: "It is disappointing when the game has given somebody so many years of matches and enjoyment and he chooses to go out and basically do the dirty on his colleagues. I just found that poor form for someone who you trusted to be arbitrator. I personally expect better behaviour from those that we appoint to be match officials. I want more decent people than that."
Scudamore added Halsey's former colleagues were unhappy at his book. My understanding through the group is that they are not happy. Why would you be? These are perfectly competent good people who are effectively being openly criticised. It is unnecessary. It is not good for his colleagues."
Halsey has claimed the Premier League sought to prevent publication of his autobiography, Added Time, which was eventually self-published using Lithuanian printers.
Scudamore also rejected criticism of refereeing standards by Alex Ferguson in his autobiography. "I don't that," he said. "We are at the leading edge of referee development. We are at the leading edge of referee fitness. We are at the leading edge around Europe in terms of what we are doing with our referees. Are they perfect? No. Do they make mistakes? Yes.
Are those mistakes reducing in frequency? Yes. Would we swap them for another group in Europe? No."
Register for free to continue reading
Registration is a free and easy way to support our truly independent journalism
By registering, you will also enjoy limited access to Premium articles, exclusive newsletters, commenting, and virtual events with our leading journalists
Already have an account? sign in
Join our new commenting forum
Join thought-provoking conversations, follow other Independent readers and see their replies