Revealed: Why Joe Kinnear had to leave Newcastle, including his claims about a £25m move for Mohamad Salah, his wining and dining of the Supremes and his struggles with his mobile phone
Kinnear left his role this week having failed to make a single permanent signing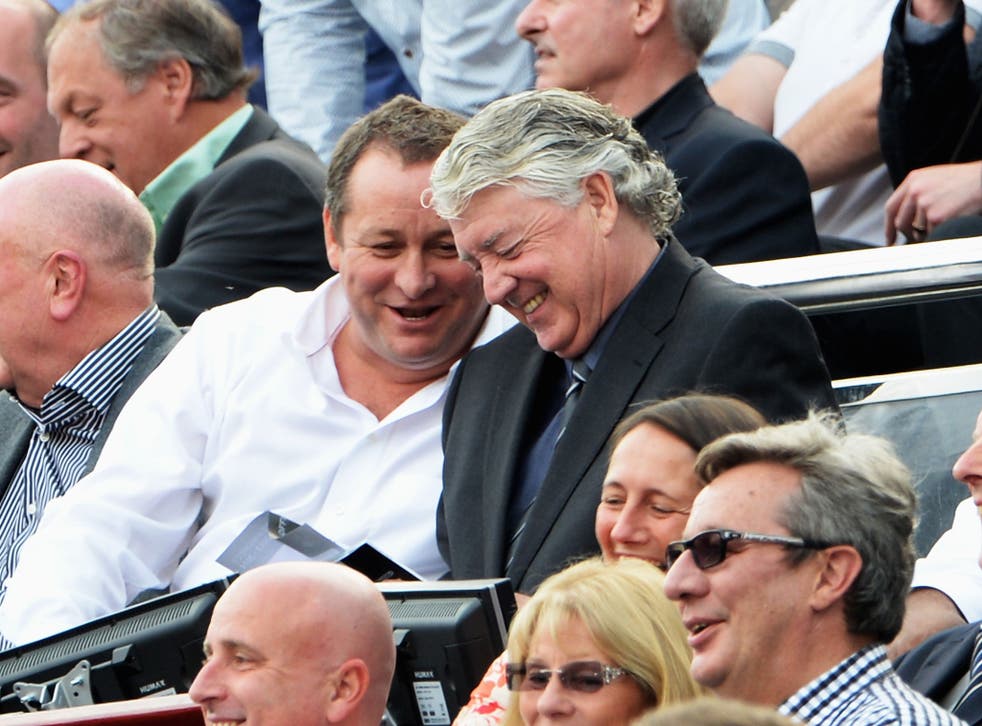 Joe Kinnear announced his arrival as Newcastle's director of football by blasting the club's fans and getting the names of his own players wrong.
He left late on Monday with his tail between his legs as the first director of football in the history of the Premier League to go through two transfer windows without making a permanent signing.
From the start, fantasy and reality merged for Kinnear. The 67-year-old's outlandish boasts during eight chaotic months in his position at St James' Park can be revealed here:
How he privately claimed Newcastle were going to sign Mohamad Salah last month for £25 million AFTER a deal had been struck with Chelsea for less than half that figure.
How he told punters in the Hilton Hotel the night before Newcastle were beaten by Manchester City in January that he had £20 million to spend on a striker, a boast that reached and infuriated owner Mike Ashley.
How he struggled with technology and had endless problems with his mobile phone.
How he got the name of his own defender Shane Ferguson muddled up with former midfielder Stephen Ireland and called him Shane Ireland.
How he claimed on a train earlier this season as he headed to watch a Newcastle match that he had to call off a drinking night with Bobby Moore to wine and dine the Supremes.
How he told fans not to worry about selling Tim Krul because he had three world class goalkeepers lined up.
And more damagingly how he then agreed a fee for midfielder Yohan Cabaye that was less than the £25 million the club wanted.
The pair clashed last week following the sale of Cabaye for less than what Ashley expected, believed to be around the £16 million mark.
That was the tipping point for owner Mike Ashley.
The 67-year-old had been the stunning appointment of Ashley in the summer.
The Sports Direct billionaire shocked football back in 2008 when he appointed Kinnear, who had been out of football for four years, as the manager of Newcastle United.
A triple heart bypass operation before a match at West Brom ended his time at the club, but Ashley retained a soft spot for Kinnear and kept promising him a job at Newcastle.
When Ashley's relationship with the then managing director Derek Llambias had problems, Kinnear was given a staggering, senior role back in the richest league in the world.
Chief scout Graham Carr offered to quit. Derek Llambias, who was called Lambeeze by Kinnear in that infamous radio interview, went a step further and left.
The remit then for Kinnear was simple: Keep an eye on and unsettle manager Alan Pardew, who Ashley was not prepared to give a big payout to by sacking after the club finished 16th, 12 months after the club had came fifth, and carry out Ashley's plan to the letter by ending spending.
Newcastle were never going to fork out a penny last summer on permanent deals after Ashley was forced to spend £33 million midway through the season in the 2013 January transfer window to keep the club in the Premier league when he signed five French players.
On that front at least, Kinnear delivered.
Newcastle went through a summer after they had fought relegation by spending just £2 million on the loan fee for Loic Remy from Queens Park Rangers.
That riled supporters but Kinnear's only failing was an inability to negotiate with Arsenal over the transfer of Yohan Cabaye after an initial bid from Arsene Wenger came in at £10.2 million.
That infuriated Cabaye, who criticised Kinnear when he was away on international duty with France in October.
Cabaye was finally sold to Paris Saint-Germain last week, but the fee, negotiated by Kinnear, was not the £25 million they were expecting.
Newcastle also failed to react to a £6 million offer for forward Papiss Cisse from Qatar outfit Al-Rayyan, who were ready to increase their bid. Negotiations didn't happen.
That saw Kinnear summoned to St James' Park on Monday.
Newcastle could still sell Cisse, with the Russian transfer window open until the end of this month, but Kinnear was not there to discuss transfers.
Instead, he was told his time at the club was over and agreement was reached that he would go.
He leaves a club in chaos.
Even Pardew was in the dark about Kinnear going. He only found about the latest stunning development late on Monday night.
The Newcastle manager had admitted after the demolition derby to Sunderland that he would have done things differently if he had sole control of transfers.
Pardew initially thought Kinnear was there for his job. He then thought he might help him land more physical players better designed for the Premier League, but in the end he had his best player sold on the eve of a Tyne-Wear clash that he could not afford to lose.
Ashley, who had originally planned to attend (his burly bouncer was there at St James' Park for the three-nil defeat) instead went to Ireland to do a business deal.
Now he must plot a new path for a football club that is once more in crisis.
There will be relief that one level of the club's ill-advised management structure has gone.
The appointment of Kinnear as a director of football will go down in Premier League history as one of the most strange.
And unquestionably as one of the worst.
---
Newcastle United 0 Sunderland 3: The match in pictures

Show all 7
Register for free to continue reading
Registration is a free and easy way to support our truly independent journalism
By registering, you will also enjoy limited access to Premium articles, exclusive newsletters, commenting, and virtual events with our leading journalists
Already have an account? sign in
Register for free to continue reading
Registration is a free and easy way to support our truly independent journalism
By registering, you will also enjoy limited access to Premium articles, exclusive newsletters, commenting, and virtual events with our leading journalists
Already have an account? sign in
Join our new commenting forum
Join thought-provoking conversations, follow other Independent readers and see their replies