Rio Ferdinand: 'David Moyes p****d off the lads by taking away our chips' claims former Manchester United defender
Ferdinand left United not long after Moyes but has revealed the damning events that led to the Scot's departure after just 10-months in charge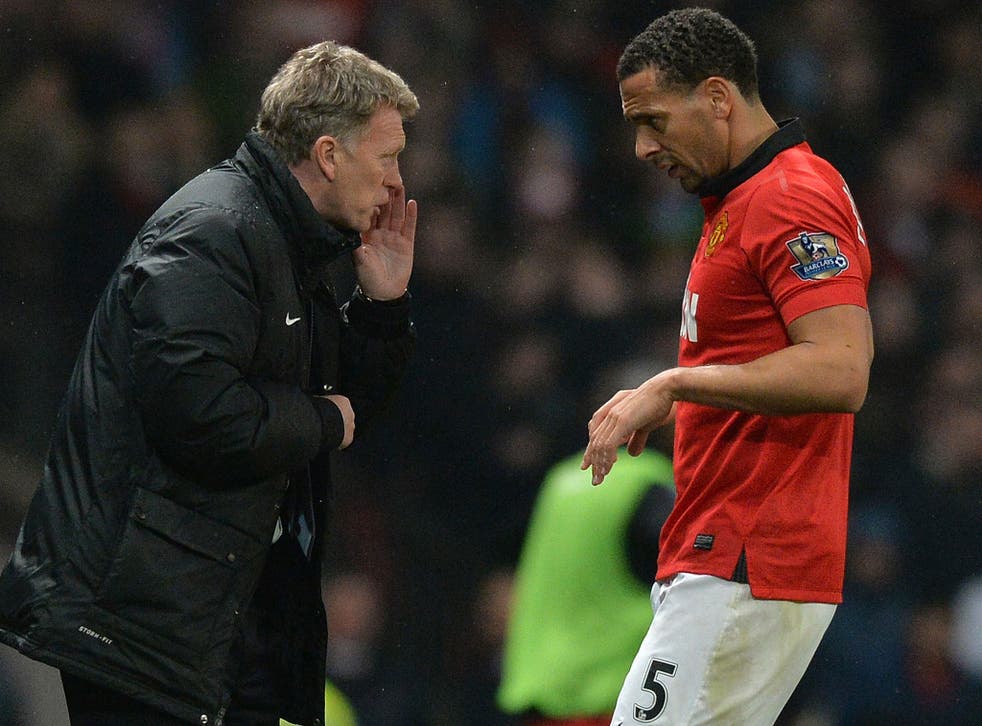 Rio Ferdinand has revealed a number of reasons why David Moyes failed at Manchester United in his new autobiography – with one of his faults being the banning of chips before matches.
The 35-year-old returned to Old Trafford on Sunday for the first time since he left the club at the end of the season, but endured a day to forget as Queens Park Rangers suffered a heavy 4-0 defeat to a rebuilt United squad inspired by new singings Angel Di Maria and Daley Blind.
The match coincided with the release of Ferdinand's new autobiography '#2sides', which has made a host of revelations on the season after Sir Alex Ferguson announced his retirement which led to Moyes taking over.
In an extract serialised by The Sun, Ferdinand admits that the squad had become deeply unhappy with Moyes' tenure – and in particular his ban on the players eating chips the night before a game.
"It's not something to go to the barricades over (the chips). But all the lads were p****d off," said Ferdinand. "And guess what happened after Moyes left and Ryan Giggs took over?
"Moyes has been gone about 20 minutes, we're on the bikes warming up for the first training session and one of the lads says: 'You know what? We've got to get on to Giggsy. We've got to get him to get us our f*****g chips back.'"
Manchester United 4 QPR 0 player ratings

Show all 22
The former England captain also claimed that Moyes' decision to play video after video of the opposition and how to stop them had the United squad doubting their own abilities and believing that other teams are better them, given that the Scot wanted to teach them how to stop opponents rather than attack them.
"Before every game he made a point of showing us videos of how dangerous the other team could be," Ferdinand added. "On the morning of a game we'd spend half an hour on the training ground, drilling to stop them.
"There was so much attention to the subject it suddenly became a worry - they must be f*****g good at this to have us spend all this time on it."
Following the 4-1 defeat to Manchester City – where Moyes famously declared that United needed to play like their Manchester rivals – Ferdinand met with both Moyes and defensive partner Nemanja Vidic. Despite attempting to go through what went wrong at the Etihad Stadium last September, Ferdinand admits that he didn't have a clue of what Moyes was trying to tell them.
"You heard a lot of guys complaining: 'I just don't know what he wants.'
"He had me doubting everything."
Join our new commenting forum
Join thought-provoking conversations, follow other Independent readers and see their replies