Roy Keane labels Jose Mourinho a 'disgrace' and accuses Sir Alex Ferguson of telling 'basic lies'
Former Manchester United captain blasts Chelsea manager for his touchline antics and then delivers his most outspoken attack yet on Sir Alex Ferguson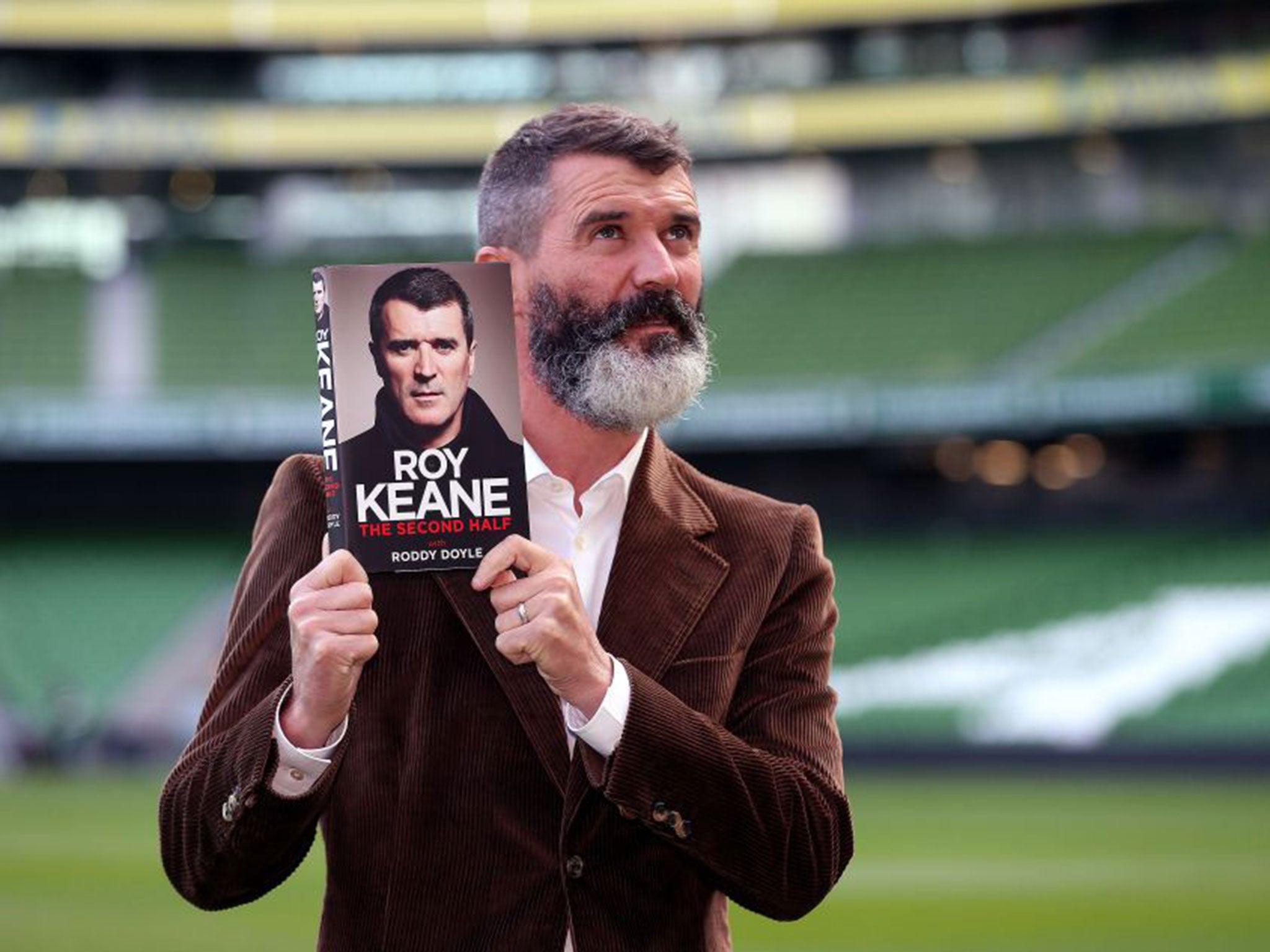 Roy Keane turned his fire on Jose Mourinho on Thursday night, calling the Chelsea manager a "disgrace" for his conduct during Aston Villa's defeat at Chelsea last month, on a day when he also launched his most outspoken attack yet on Sir Alex Ferguson.
At the launch of his latest autobiography, The Second Half, in which the 43-year-old accused Ferguson of telling "basic lies" about him, he spoke out about Mourinho's attempt to shake the hands of Keane and Villa manager Paul Lambert before the end of their side's 3-0 defeat. It was a belittling gesture, which led Lambert to wave Mourinho away, gesturing that the match had not ended. Keane simply ignored Mourinho.
Keane said of Mourinho's conduct that he was unimpressed "because the game is still going on". Asked if it was an attempt to belittle Villa, he said: "I don't mind all that but the game is still going on. It's disgraceful, I've seen him doing it to other managers, it is a disgrace. The game is still going on. You wouldn't do that on a Sunday morning, you would get knocked out."
Mourinho previously claimed after being criticised for leaving early during Chelsea's 6-0 win against Arsenal in March that his exit had been born of a desire to phone his wife with the result.
Keane's attack on Ferguson included claims that journalists and other managers – with the inference being that Tony Pulis was among them – were "frightened" of the Glaswegian, who had established a cabal of "disciples".
Keane was withering about Alf-Inge Haaland, the former Manchester City player, who declared after sections of Keane's autobiography were published earlier this week that a man with a beard he compared to Saddam Hussein's could not be taken seriously. Asked about the response, Keane said: "I played against him. I know what he's like." Asked what he is like, Keane replied: "Weak… average player." To the question that Haaland was sneaky, he said "that's being polite." Told that the response had come on Twitter, Keane said: "I'll say no more."
Keane also discussed how Ferguson had withdrawn his loan players from Preston after his son, Darren, had been sacked as manager. He also observed how Stoke, then managed by Pulis, had followed suit. "[Roberto] Martinez reckons he was misquoted a few years ago when he said Ferguson had his disciples. But he obviously does. When a manager takes players away from being on loan – I think at Preston – when his son [Darren] got the sack. And, all of a sudden, all the players are being brought back."
Of Ferguson, Keane said: "He was pals with [some in the media] and he put little snippets about me out there. It was lies, basic lies. So I had to come out and say 'listen . .' and now is the time. I had to bide my time and I've waited long enough. There's people in this room who've got mates who are quite happy to tell lies about me and it's OK for people to print it so every now and again you have to defend yourself. A lot of stuff I let go but eventually you have to go 'na, enough's enough.'"
Ferguson is yet to respond.
Join our commenting forum
Join thought-provoking conversations, follow other Independent readers and see their replies