Sam Wallace: Ched Evans apology finally arrives – now it's time to close the website
If there is one force making life intolerable for the victim, it is chedevans.com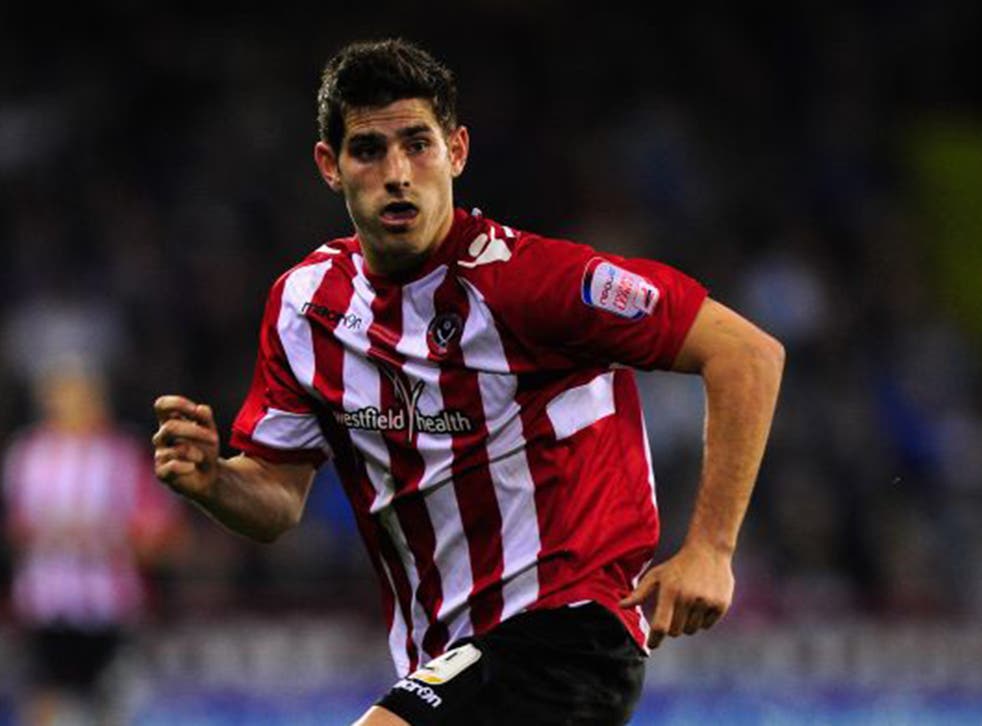 The first act of contrition from the convicted rapist Ched Evans since he was released from prison on licence, took him a mere 83 days and two high-profile aborted attempts to sign him by League One clubs. Perhaps the penny is starting to drop with Evans that serving his sentence is only part of the rehabilitation he so craves.
For the first time today, Evans conceded some ground to his victim, a woman who was 19 when she was raped by him in the Premier Inn in Rhuddlan, north Wales. He "wholeheartedly" apologised "for the effects that night in Rhyl has had on many people, not least the woman concerned".
As for Evans' concerns about "mob rule" where his negotiations with Oldham were concerned, he still seems not to see the damage done by his website chedevans.com, set up to protest his innocence. His statement was posted there, two pages on from the one asking visitors, among other things, to "judge for yourself" from the uploaded CCTV footage from the night in question whether his victim was incapable with drink.
If Evans is serious about his rehabilitation he should insist on the removal of his website, run on his behalf by supporters and under investigation by the Attorney General. It has always been a misnomer that he could not express remorse while pursuing his case to the Criminal Cases Review Commission – as his statement via the Professional Footballers' Association has shown.

At the time of his latest statement on Thursday, Evans' website also made claims about cached tweets, since deleted, that it said was from the victim. It was still offering a reward for information about the messages she is alleged to have deleted from Facebook. It was still offering, in its amateurish way, a commentary on how evidence was presented to the jury at Evans' trial in 2012 at Caernarfon crown court.
If there is any one force making life intolerable for the victim in question, one would not look any further than chedevans.com, where so many of Evans' supporters blithely insist he is innocent, without stopping to consider that he has been found guilty by a jury and his leave to appeal has been rejected by a Lord Chief Justice.
The website misrepresents the key text message on the night from Clayton McDonald, Evans' co-accused who was acquitted. Instead of reporting faithfully, "I've got a bird", it says, under "Key and undisputed facts" "words to the effect of 'I am with a girl'". It suggests the prosecuting barrister apologised to Evans' parents for the verdict when the Crown Prosecution Service have been clear he did no such thing.
The hashtag #SHESAIDYES can still be found in the tweets of many who claim to support Evans, demonstrating an insensitivity that beggars belief. Hopefully these were the supporters whom Evans was calling upon to desist from their hounding of his victim.
Public figures speak out against Ched Evans' Sheffield return

Show all 5
They have always been under the misapprehension that his rehabilitation simply involves the serving of a custodial sentence (and he is only out on licence having served half of it). The reality, most people would agree, is that any employer would require a lot more than that.
If Evans is serious about his rehabilitation he needs to show contrition, play his part in educating the next generation of players on the essential need for consent and get chedevans.com taken down as a matter of urgency. Only then can the conversation about his return to football start.
Register for free to continue reading
Registration is a free and easy way to support our truly independent journalism
By registering, you will also enjoy limited access to Premium articles, exclusive newsletters, commenting, and virtual events with our leading journalists
Already have an account? sign in
Register for free to continue reading
Registration is a free and easy way to support our truly independent journalism
By registering, you will also enjoy limited access to Premium articles, exclusive newsletters, commenting, and virtual events with our leading journalists
Already have an account? sign in
Join our new commenting forum
Join thought-provoking conversations, follow other Independent readers and see their replies