Sam Wallace: Madrid fantasy island brings dystopian satire into the Real world
Talking football: There is a good chance that Madrid's motive relates to Uefa's new Financial Fair Play regulations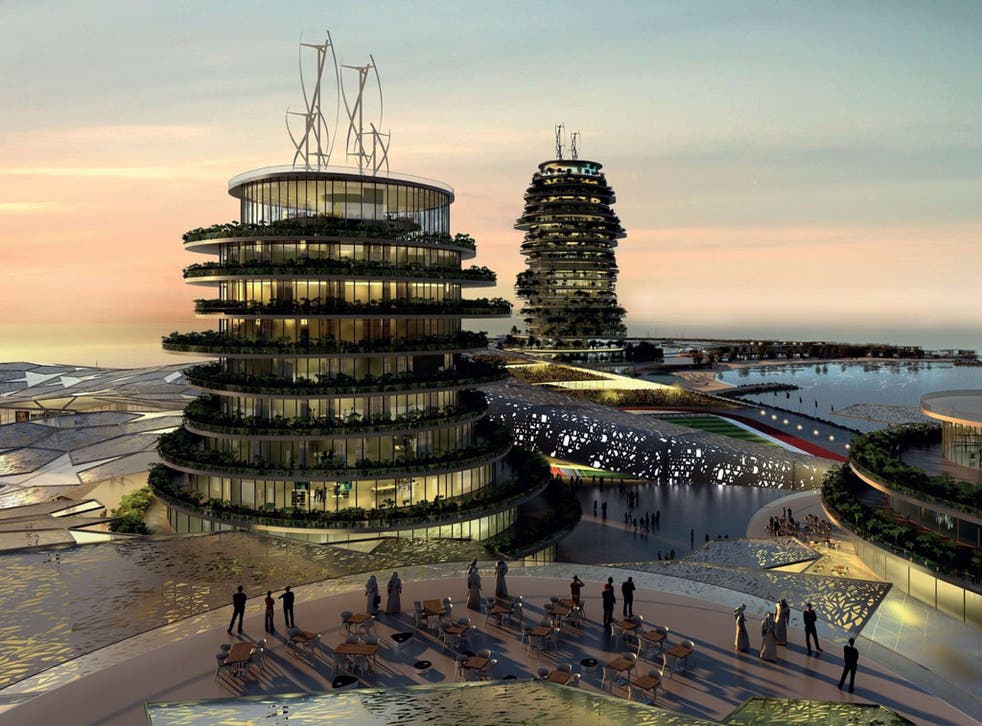 In his 1998 novel England, England, Julian Barnes imagines a giant England theme park, the idea conceived by a ruthless, rich entrepreneur and based on the Isle of Wight. It encapsulates everything most commonly associated with the country – the royals, pubs, Robin Hood, cricket, Big Ben, imperialism – and sells itself to tourists, sparing them the inconvenience of having to visit the real thing.
Eventually, the theme park becomes more important than England itself and assumes sovereign status while the original declines and depopulates. As you would expect from one of Britain's greatest living novelists, it encompasses some major themes, yet even Barnes' brilliant mind could not have imagined the central conceit of his novel would become, in a way, a precursor of reality.
But then, few of us could have anticipated the breathtaking self-regard of Real Madrid, a club who for some years now have regarded success as simply something that can be bought. Thankfully, hilariously, the grand plans of their president, Florentino Perez, have largely been foiled by the unfortunate coincidence of them colliding with the greatest Barcelona team of all time.
So last week Perez rolled out the master plan. Welcome to Real Madrid Resort Island. A $1bn resort built on a specially constructed island in the United Arab Emirates featuring sports facilities, a marina, luxury hotels, villas, an amusement park, a club museum and a 10,000-seater stadium, all to open in 2015. Move over Galapagos Islands, this is the Galacticos Islands.
England, England has come to pass, or rather Real Madrid, UAE – and it sure is crass. In a sport in which we thought the levels of rampant commercialism no longer had the power to shock, Madrid have succeeded in taking it to a whole new level. And to think that people once used to cringe at the concept of a stadium "megastore".
What are Madrid up to? The concept of football theme parks is not entirely new. The Premier League was approached three years ago, over a Premier League theme park located in the new markets of the East, by a leisure company run by a former director of a Premier League club. Mercifully, the project went no further.
Perez made his fortune in construction and it has long been suggested in Spain that Madrid's relentless touring of the Far East in recent summers has been a way of forging business contacts in China, the primary market at which the island is aimed. Certainly, the project, part-backed by investment fund RAK Marjan Island Football, will see lucrative contracts aplenty.
Yet, as with all the moves of Europe's biggest clubs, there is a good chance that Madrid's motive for backing the island relates to Uefa's new Financial Fair Play (FFP) regulations forcing clubs to move towards a "break even" financial model. FFP will penalise clubs for spending beyond their capacity to generate revenue, but not if the money is spent on infrastructure, which is generally understood to mean stadiums, training grounds and academies.
The broad scope of FFP is to prevent owners such as Sheikh Mansour at Manchester City simply pumping money into a club. The key is to generate what Uefa classifies as "relevant income". Could a themed resort in the Middle East be relevant income? The criteria for non-relevant income, the FFP document says, is income that is "clearly and exclusively not related to the activities, locations or brand of the football club".
In those categories Real Madrid Resort Island falls down on location – located, as it is, 3,500 miles away from Madrid – but in terms of "activities" and "brand", the island qualifies as relevant income under FFP.
In a separate point Uefa also says "operations clearly using the name/brand of a club as part of their operations" count as relevant revenue streams that could contribute towards a club breaking even under FFP. There is no reference to those operations having to be based in the same country as the club. In fact, the guidelines are so vague any decent lawyer could make them mean pretty much whatever he wanted.
If it turns out that Madrid have done their sums and believe that the Chinese public is eager to fly to Dubai to be served Sergio Ramos-themed tapas, on plates bearing the face of Pepe by waiters who spend much of their time plotting behind the restaurant manager's back, then this island could be a march stolen on their rivals
Closer to home, Madrid have long toyed with turning an undeveloped area of land near their training ground, itself by Barajas airport, into a club theme park. The idea being you fly in, visit the theme park, watch the team train and fly out, never having to set foot on the Gran Via.
At the Bernabeu stadium itself they have been thwarted by local planning authorities in their attempts to redevelop a car park into a commercial centre. If they do get permission they will also put a roof on the ground. Not because the fans get wet at the Bernabeu – it has hardly rained at a game all season – but because the roof will offer lucrative advertising space.
In England, England the consultant hired to design the theme park regards his job as selling people the idealised view of England, as opposed to the reality. "We are already what others may hope to become," he says. "This isn't self-pity, this is the strength of our position, our glory, our product placement. We are the new pioneers. We must sell our past to other nations as their future."
It could stand as the spec for Real Madrid Resort Island. Of course, clubs like Madrid, Chelsea, Manchester City et al cannot go on spending indiscriminately for ever, especially under FFP. But if the solution by Europe's elite clubs is a series of themed islands in the Middle East offering holidays from hell, well, that is some price to pay.
Crouch's class should never be in doubt
If you have followed Peter Crouch's career closely, his goal against Manchester City on Saturday was not that much of a surprise. He scored Mark Hughes-style volleys twice for Liverpool against Galatasaray and Bolton. For technique, the third goal of his hat-trick against Arsenal at Anfield in 2007 was not too shabby either.
Crouch has always had to live with being underestimated but it would be extraordinary if the new England manager omitted him from the Euro 2012 squad. Andy Carroll and Bobby Zamora are not in the same class, and their form is nowhere near that of Crouch who has 12 goals this season in a team that does not create many chances. As for 22 goals in 42 caps, that speaks for itself.
Loose lips sink ships: and they could cost City
It was Patrick Vieira who called it on with Manchester United last week over their "desperate" decision to bring back Paul Scholes, a move that will look increasingly wrong-headed should United win against Fulham tonight and open up a three-point lead at the top.
Roberto Mancini has generally been unflappable in his approach to Sir Alex Ferguson and other rivals. Vieira is City's football development executive as well as a kind of club ambassador (despite everyone associating him with Arsenal) and now, it seems, the resident pre-bout trash-talker. One comment does not decide a title race but it can contribute to a mood around a club, a mood that Mancini had been trying to keep as low-key as possible.
Join our new commenting forum
Join thought-provoking conversations, follow other Independent readers and see their replies