Sam Wallace: St George's, for all its ambitions, may end up as patron of failure
Talking Football: How will we know if St George's is servicing the game when it is the clubs that produce the players?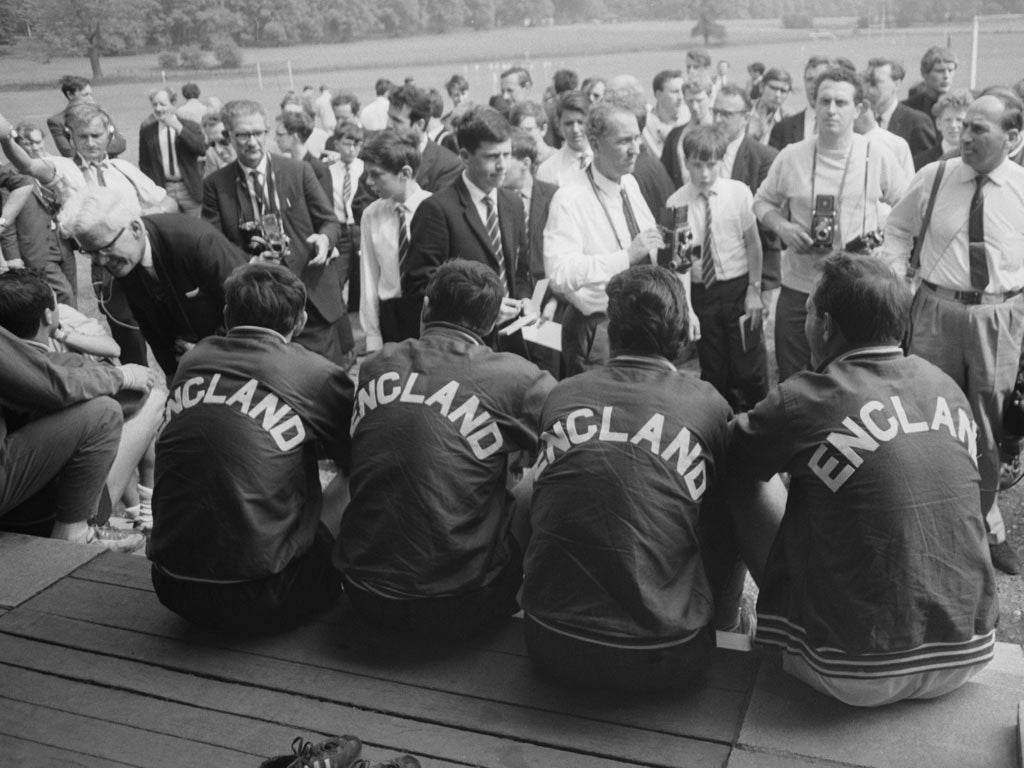 It is now less than a year until an England squad trains for the first time at the Football Association's St George's Park near Burton upon Trent, the new centre of, well, everything to do with football, excluding the one thing that the bloke in the street seems to think it will do.
Can we get one thing clear? St George's Park/Burton/the National Football Centre/330 acres in east Staffs – whatever you wish to call it – will not be responsible for the day-to-day development of young footballers. No young footballer will be found there unless it happens to be international week and he is training with one of the junior England teams, or possibly he is injured and using the medical facilities.
St George's Park, which will be showcased by the FA this week, will not be a residential academy for young footballers. It is not the FA's new Lilleshall. Nor its Claire-fontaine. Nor a footballing Sandhurst for turning out skilful midfielders. It occupies a much more specialised niche.
When the relaunch of Burton was revealed in January 2010 I wrote that, despite the fact that the FA had to do something with its £25m mothballed project, we did not need a football centre. Many took issue. One FA board member called to say that he agreed wholeheartedly. Now, 22 months on, a lot of earth moved – and no going back – I hope that, for the FA's sake, it all works out. But I do wonder.
The core business of most technical centres is developing the elite players of the future, and the launch last month of the Elite Player Performance Plan (EPPP) demonstrated that, if we did not know already, is not in the FA's remit. In fact, the EPPP means that elite player development is, for better or worse, irrevocably and definitively in the hands of the biggest, richest clubs and their "Category 1" academies.
What's left for St George's Park? Coaching the coaches; training the referees; a home for FA Learning; medical sports facilities the FA hopes will be the best in the country, as well as a training base for every England team, from Fabio Capello's squad, to the women's sides, the disability team and even the Futsal. It is an interesting mix, but one for which it will be hard to quantify success.
As for the players that represent England's future, St George's Park is the equivalent of a kindly spinster great aunt. It will get to see the kids on special occasions (junior international tournaments) but for the rest of the time it will have to rely on the occasional update to find out how they are getting on, all the while hoping against hope that they turn out fine.
How will we know if St George's Park is servicing the game at the elite level? If England win a World Cup? That will be down to the players (and the clubs produce them). If the centre produces a Premier League-winning coach? With respect, that could take generations.
When finally St George's Park opens, it will no doubt be hailed by the FA as a pivotal moment in English football history but the chances are we will only know if it has been a success decades down the line when the people who played a part in its creation have long since gone.
It is remarkable that, for example, Clairefontaine, the academy outside Paris which has been responsible for producing many of the great modern French players, was modelled on the now defunct FA school of excellence at Lilleshall. When Lilleshall was opened in 1984 the FA was still the ultimate power in English football, a fact demonstrated by the clubs' willingness then to hand over their best players.
Nowadays the top clubs in England, and all those behind them, would no sooner hand over their best academy prospects to be coached full-time by the FA than they would put their young players' pastoral care in the hands of El Hadji Diouf.
Back in the 1980s it was suggested at one point the FA would coach the players and then they would be draft-picked, as in US sports, by the clubs. That idea is so out of touch with sentiment in the modern secretive, cut-throat world of youth development that we will probably see Wayne Rooney cloned by Manchester United's sports science department before anyone suggests the FA draft again.
That is what concerns me about St George's Park. Whatever good work it does in the world of coaching and refereeing, it can only marginally affect the core business upon which the governing body is judged. For all the FA's efforts, in the public eye it is the success or otherwise of the England team that counts most. The FA had a role in devising EPPP but it is the clubs who produce England's footballers.
No analysis of St George's Park would be complete without mention of the man who has overseen the whole rebirth of the project. David Sheepshanks was pictured in a newspaper last week on site and looking like a jolly Victorian industrialist surveying the construction of his latest viaduct. Fair play to Sheepshanks. He has put heart and soul into it.
All grands projets require an element of risk and certainly St George's Park has that, although given that the FA had spent so much already there was little to lose. But they also need a vision and, without having the cachet of player development, you have to wonder about St George's Park. It could end up copping a lot of the blame and little of the praise.
Ferguson's achievements merit a fitting monument
Unlike eminent 19th-century politicians such as Robert Peel and Richard Cobden, whose bronze statues can be found in Manchester city centre (as well as Abraham Lincoln, whose statue was relocated from Rusholme), Sir Alex Ferguson will – one trusts – still be alive when his likeness is unveiled at Old Trafford next August.
A statue is an appropriate gesture to a manager who has contributed so much to one club. The stand named after him? It is unique in terms of Old Trafford but you cannot feel that elsewhere the honour has been somewhat devalued by a certain kind of football administrator. Doug Ellis selflessly took just one stand in his name at Aston Villa while John Madejski (Reading) and Dave Whelan (Wigan) magnanimously gave their names to the whole shouting match.
England will struggle even with Rooney
Just before we commence a week of inferiority anxiety when it comes to comparing the England team with Spain, bear in mind one thing. Even before Wayne Rooney was banned for all three group matches, England winning Euro 2012 was always going to be a hell of a longshot.
Never mind the fact that Spain, the world champions, are regarded as one of the greatest teams of all time, in the Netherlands they are debating whether their current side is the best Dutch team of all time, having finished runners-up in South Africa last year. Germany won all 10 games in qualification. And we haven't even mentioned Italy and France. For England, anything beyond making it out of the group stages will be an achievement.
Join our commenting forum
Join thought-provoking conversations, follow other Independent readers and see their replies