Sam Wallace: Villas-Boas wrong to attack sacred element of our game
English football still cherishes the identity and continuity of its clubs, big or small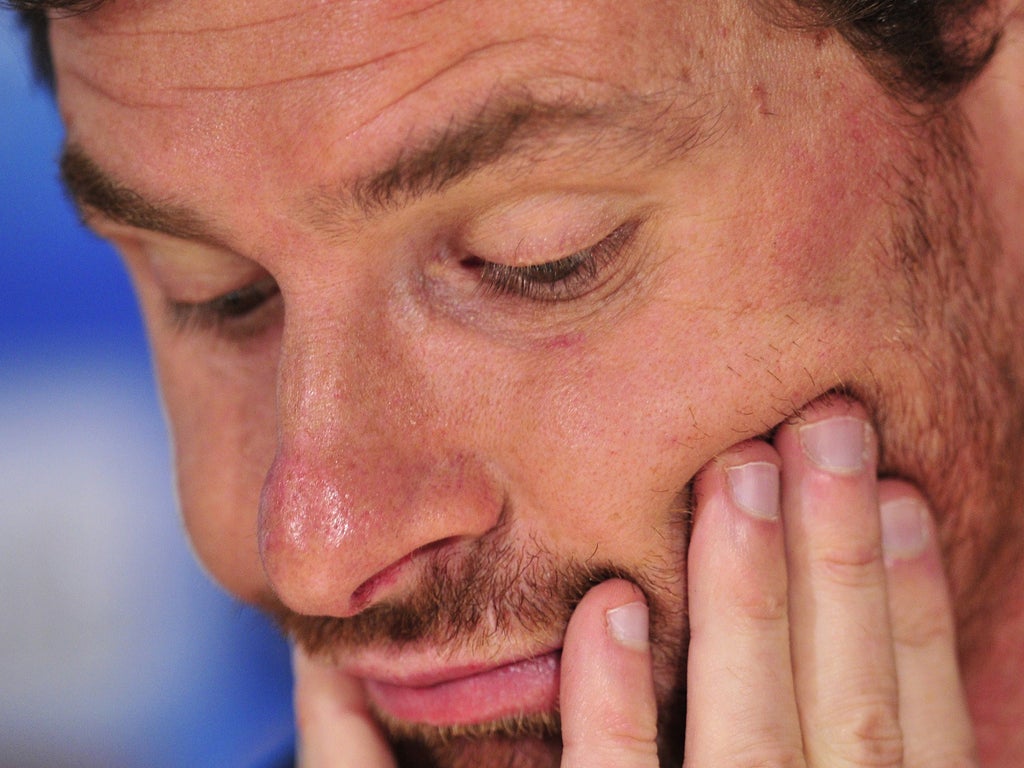 As the vanguard of the new generation of radical young coaches, Andre Villas-Boas is paid to think the previously unthinkable, especially when it has come to taking on the established stars of Chelsea's first team.
But with his suggestion that English football should abandon its long-standing pyramid of 92 professional teams – the vast majority of them with a history and identity that stretches back more than 100 years – he is attacking one of the most sacred elements of our game.
The notion of feeder clubs, which exist simply to produce players for the Premier League's biggest sides, might have yielded results in Spain but it flies in the face of everything English football fans believe in.
Villa-Boas need only witness this week the outpouring of sympathy for Darlington, a pinprick on the football landscape in comparison to Chelsea, to know English football cherishes the identity and continuity of its clubs, however big or small.
From Darlington to Plymouth Argyle, from Leyton Orient to Bradford City and on to Huddersfield, Portsmouth, Port Vale and Doncaster Rovers, these names mean much. English football clubs were, in the main, created to fill the leisure time of the Victorian working class and, with the decline of industry and communities, are now all that remains of that age.
The professional clubs of England's towns and cities stand as important civic identity markers in a country becoming ever more homogeneous, with its out-of-town shopping centres and dreary chain pubs. They are, in short, far too important to be used as nurseries for the future stars of Chelsea, Manchester United or Arsenal.
Villas-Boas' proposals for feeder clubs, made at his club's Cobham training headquarters yesterday, were typically outspoken and thought-provoking. They confirmed him as an interesting individual who is always ready, on the right subject, to confound the orthodox view.
Chelsea have taken a lot of flack for their lack of success in producing an academy graduate, much of it from this correspondent. Nevertheless, Frank Arnesen, the club's former director of football, did raise funds by selling off those who failed to make the grade. And Neil Bath, the current academy manager, took a lead role in the creation of the new Elite Player Performance Plan.
Most of all, Villas-Boas' words should resonate with those academy players at Chelsea who, given a lucrative professional contract at 17, seem to assume they have already made the big time. Their manager's damning indictment of the standard of youth and reserve-team football is a warning to them that they remain a very long way from walking in the footsteps of Frank Lampard and Co.
Join our commenting forum
Join thought-provoking conversations, follow other Independent readers and see their replies