Season's finale brings the end of an era for top coaches and players across the continent
A Different League: It's farewell to Klopp, Clement, Casillas and Xavi as they move on to pastures new
Pete Jenson
Thursday 21 May 2015 23:05 Comments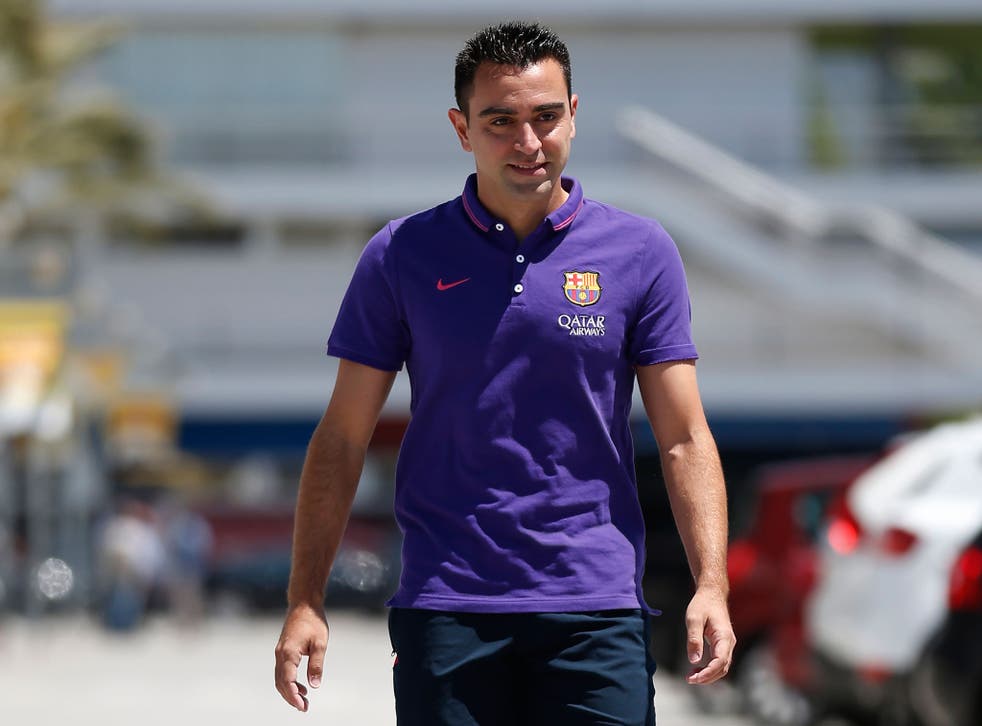 This weekend could be a day for final league appearances – Iker Casillas in Real Madrid's goal, Xavi Hernandez in a Barcelona shirt, Jürgen Klopp in his Dortmund dugout and Paul Clement in the technical area at the Santiago Bernabeu.
It is fitting Clement will watch his last game from the technical area because of Carlo Ancelotti's touchline ban. He has developed into a No 1 over these last two years.
The manager's job at Derby County beckons if Steve McClaren moves on. And, even if McClaren stays, Clement has other options. He has earned them after his 15-year coaching apprenticeship.
He pumped the balls up for the Republic of Ireland Under-21 team under Don Givens; he assisted Steve Kean at the start of Blackburn Rovers' Venky's madness; he has worked alongside Zinedine Zidane in Madrid and Claude Makelele at Paris Saint- Germain; he has coached Zlatan Ibrahimovic and Cristiano Ronaldo; and won Ligue 1 and the European Cup alongside Ancelotti.
This could also be the last time 34-year-old Casillas takes to the field as Real Madrid's No 1. He has told the club that he wants to stay despite David De Gea's imminent arrival, but he knows after 16 seasons at the Santiago Bernabeu that he is about to become second choice.
Even though he has been at the club since he was 10 and lifted 18 trophies for them, some supporters have still whistled Casillas this season. Altogether warmer will be the send-off Qatar-bound Xavi gets from the Nou Camp.
Barcelona's captain will start against Deportivo and be presented with the league trophy. He has been around so long he played alongside midfield team-mate Sergio Busquets' father Carlos in the Barça squad coached by Louis van Gaal in 1997.
A winner of seven league titles and three Champions Leagues, he's been keen to remind people recently that he has not always been this appreciated. "They never really noticed me until 2008 when I had already been here for 10 years," he says. "Van Gaal gave me my debut but when he left in 2001 it changed and if you look at the record books it's laughable, because I almost became obsolete.
"I was mocked as being the guy who just moved the ball from one side of the pitch to the other. The 17 years have flown by – I have suffered for half of it and enjoyed half of it."
He will receive a reception his close friend Casillas could only dream of. Then he'll be back next week because the Copa del Rey final is to be played at the Nou Camp despite the fact it gives Barça home advantage against Athletic Bilbao.
Also still with a cup final to play is Klopp. He will take charge of his last Bundesliga game against Werder Bremen. Radio Deutschland revealed in midweek that Klopp had agreed to join Real Madrid. Then someone revealed Radio Deutschland did not exist. Then someone else revealed it did exist but that it was more in the business of commenting on the latest political and cultural trends than the future of Bundesliga coaches.
Who is to say Klopp, being the maverick that he is, had not revealed his next move to such an unlikely outlet? But of course, it is exactly his off-the-wall nonconformity that makes him an unlikely pick for Florentino Perez.
The Real Madrid president is leaning towards Rafa Benitez, who will also be saying goodbye to Napoli this weekend and is very likely to be saying hello to Real Madrid as soon as the season ends.
Register for free to continue reading
Registration is a free and easy way to support our truly independent journalism
By registering, you will also enjoy limited access to Premium articles, exclusive newsletters, commenting, and virtual events with our leading journalists
Already have an account? sign in
Join our new commenting forum
Join thought-provoking conversations, follow other Independent readers and see their replies