Sheffield Utd win ruling against West Ham over Tevez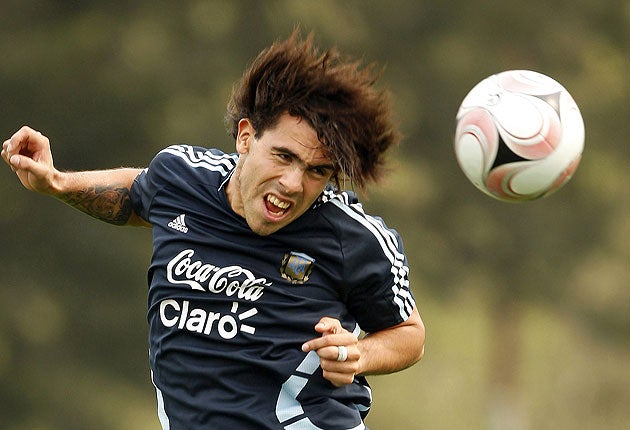 A Football Association arbitration hearing has ruled in favour of Sheffield United in their claim for compensation from West Ham over the Carlos Tevez affair, the Coca-Cola Championship club have confirmed.
The South Yorkshire club were relegated in a dramatic end to the 2006-07 season, when a Tevez-inspired Hammers beat Manchester United on the final day of the season to clinch top-flight safety at the Blades' expense.
The Premier League fined the Hammers a record £5.5million for fielding Tevez and Javier Mascherano when they were ineligible to play under league rules regarding third-party ownership.
United initially wanted to have their Premier League place reinstated and appealed that the monetary fine was insufficient.
Having failed in that regard they then turned their attentions to achieving a financial settlement.
The club today issued a statement on their official website, http://www.sufc.co.uk, claiming success in that case, although the exact nature of the compensation is as yet unclear.
Newspaper reports suggest the Blades could be looking for a figure of around £30million, while chairman Kevin McCabe is on record as saying that relegation cost United at least £50million in lost revenues.
McCabe said this morning: "I can confirm that both clubs have been notified of the ruling.
"The arbitration panel has awarded in our favour.
"The matter is still legally in process so I do not wish to comment any further until we have completed that process."
Intriguingly, the club statement also raises the question of a further intervention by the Premier League.
It read: "The Blades began their legal fight for reinstatement some 16 months which also included an arbitration hearing against the Premier League. This award could now pose a question as to what the Premier League will do."
A West Ham spokesperson told BBC Radio 4: "We need to digest the full findings of the arbitration panel and will consult our lawyers on the next steps we might take before making any further comment."
Join our commenting forum
Join thought-provoking conversations, follow other Independent readers and see their replies