Should David Moyes sell Manchester United striker Wayne Rooney?
The England forward has again asked to leave the club - but should the incoming manager let him?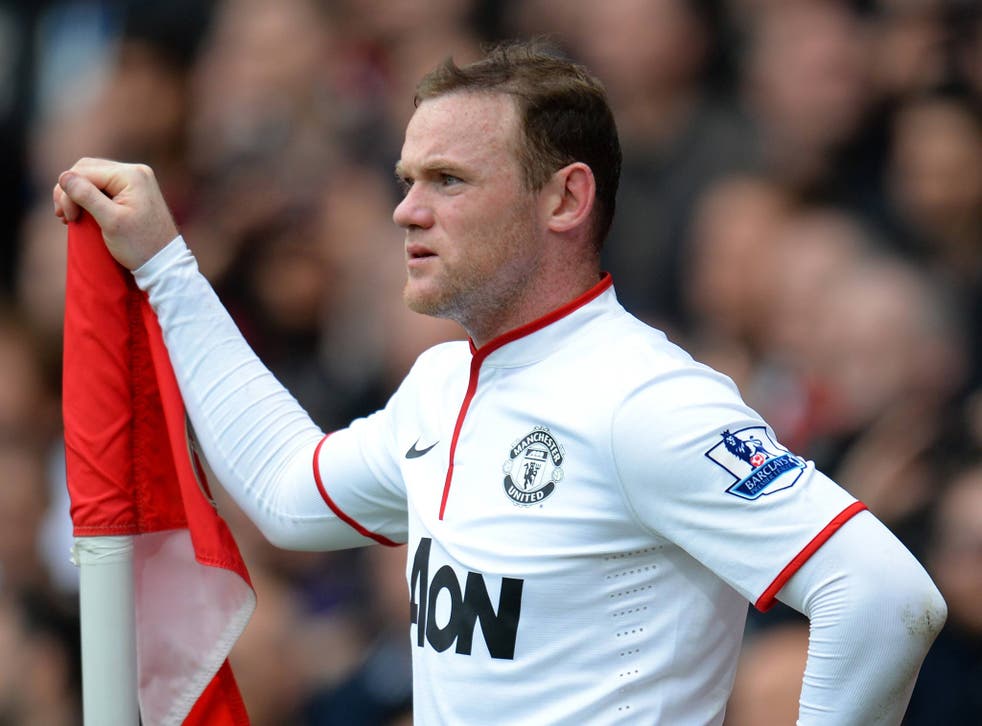 The first item in David Moyes' in-tray at Old Trafford is clear enough: what to do about Wayne Rooney? That there is an irony in the man who unveiled, sold and sued Rooney being his boss once more will not be lost on either. Player and manager are understood to have had a rapprochement since comments in Rooney's autobiography prompted Moyes to summon the lawyers, but the relationship is unlikely to ever be a warm one.
That need not matter. Managers and players do not have to get on to work together, the bigger problem appears to be Rooney's desire to leave Old Trafford. When he submitted his transfer request in late 2010 it was borne of frustration at United seemingly being left behind by the wealth of Manchester City and success of Barcelona. In another ironic twist Sir Alex Ferguson eventually acted on Rooney's demands and bought a top-class player, Robin van Persie, only for his arrival to lead to Rooney being supplanted at the head of United's attack. Played out of position, on occasion left out completely, Rooney again asked to leave. Ferguson turned that down, presumably not wanting to force his successor's hand.
So Moyes inherits a disaffected player whom he knows well. Personalities will not dictate his decision, pragmatism will. Does he have a place for Rooney in his team? Or just his squad? If only the latter how will that affect Rooney's attitude, and what impact might that have on the other players? And, finally, does he have to sell to recruit? Because if he does Rooney would realise a significant sum, and give Moyes some leeway on the wage bill.
There is no doubting Rooney's versatility and drive make him an asset to any squad, but his impact at Old Trafford has waned. This season, though he did not suffer any serious injury, he has made only 36 appearances, the least of his nine years at United. In ten matches against the rest of the top six he scored twice and was booked five times. In six Champions League ties he scored once, against Braga. Goals do not tell the main story for he played many games wide or in midfield, but the previous season he scored 34 goals in 44 matches for the club. In addition he was criticised by Ferguson for a lack of fitness, a damning charge for an elite athlete.
Rooney has long given the impression of a player whose physique, in an increasingly athletic game, suggests he will peak early. However, such is his football intelligence he may yet confound such analysis.
Should Moyes sell Rooney again? The question is not as unthinkable as it was. If he needs to, to raise transfer funds, and he believes the player's attitude could be corrosive in a dressing room Moyes must impose himself upon quickly, yes. If, though, Moyes believes Rooney can be at the core of his team, and can convince the player of that, he should keep him. Either way it is a demanding first decision for the new man at Old Trafford to be faced with.
Related articles...
Moyes confirms 'desire to join Manchester United'
The contenders to replace Moyes as Everton manager
Rooney exit: Striker deletes 'Manchester United player' from his Twitter profile
Should Moyes sell Wayne Rooney?
Silverware is no measure of Moyes
Business as usual: Sir Alex Ferguson back on the training ground
Join our new commenting forum
Join thought-provoking conversations, follow other Independent readers and see their replies