Sir Alex Ferguson autobiography: Michael Laudrup believes Fergie was wrong to discuss spats with former players
Andrew Gwilym
Thursday 24 October 2013 10:44 Comments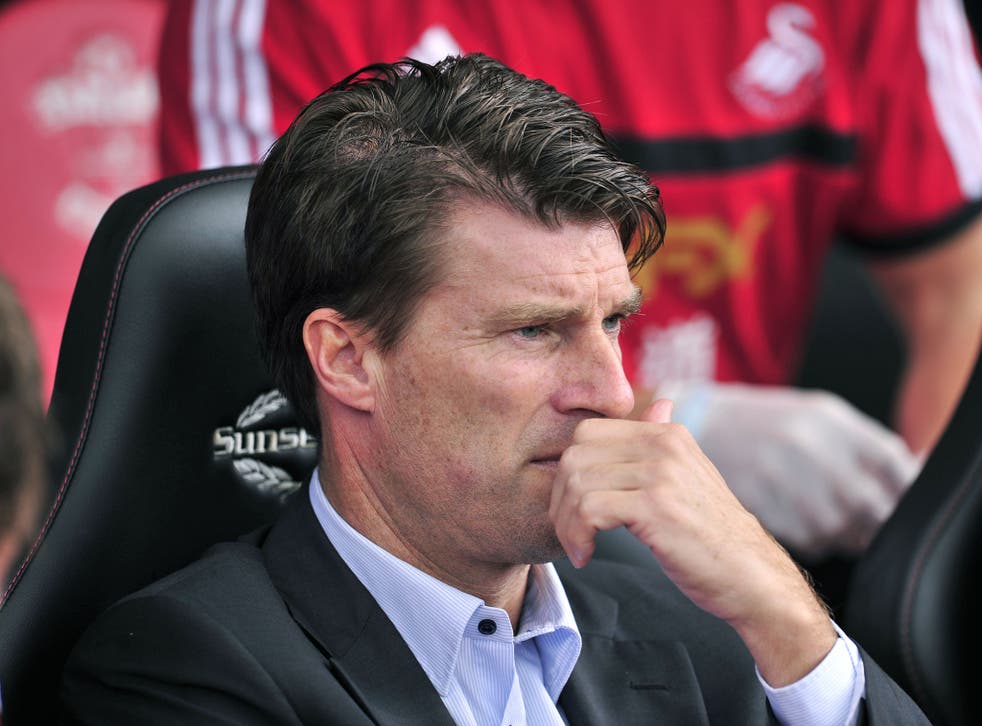 Michael Laudrup believes Sir Alex Ferguson was wrong to lift the lid on his dealings with some of his former players in his autobiography.
David Beckham and Roy Keane were among the ex-Manchester United players to come in for criticism from Ferguson as the Scot made public the goings-on in the Old Trafford dressing room during his trophy-laden tenure.
But Swansea manager Laudrup does not believe it is fair to reveal behind-the-scenes events, particularly when managers customarily demand loyalty to the group from their players.
"I think that when you are part of a football team it is group," he said. "That means the players and the staff, including the manager and all that administration.
"You are a group and the bigger things from the outside always try to come in, and as a manager you always say 'okay we have to try to be a group' and then suddenly a few years later things about that come out in books or in interviews.
"People sometimes start to talk about what happened there, and what people said.
"You think at that time everyone agreed they were all a group and you see so many times people coming out saying what happened and what he did.
"You can do it but I wouldn't do it, so don't expect me in five or 10 years time to talk about what really happened with our penalty at Wembley (where Nathan Dyer and Jonathan de Guzman rowed over who should take the spot-kick in the Capital One Cup final) and whether I said anything to this player or that player.
"At the moment you have that group it should stay like that.
"People are always saying what happens in the dressing room stays in the dressing room."
Laudrup also believes there must be far more interesting content within Ferguson's tome, than any disagreements he has had with his players during his illustrious career.
He said: "If we are talking about a guy like Ferguson, I am sure there is a lot of really good stuff in there talking about and explaining games, tactics, systems that everybody could learn from.
"But the headlines are all about these things about one player, or the other player wanting to leave.
"I saw some of the headlines yesterday, I refuse to believe that that is the most interesting stuff in the book.
"What Ferguson has achieved in so many years, there must be so many interesting things, so then I point my fingers at you guys (the media) about how can it be so interesting what happened one day with Roy Keane or a boot in the head of Beckham and why that happened?
"That can't be the most interesting thing in a book about a manager's life for 25-26 years."
Register for free to continue reading
Registration is a free and easy way to support our truly independent journalism
By registering, you will also enjoy limited access to Premium articles, exclusive newsletters, commenting, and virtual events with our leading journalists
Already have an account? sign in
Join our new commenting forum
Join thought-provoking conversations, follow other Independent readers and see their replies