Super-rich clubs will still call the tune... it will just be to a slower beat
Owners with oil or gas money will not be able to transform smaller clubs in a couple of seasons after Premier League clubs agree to new financial constraints
Robin Scott-Elliot
Thursday 07 February 2013 22:48 Comments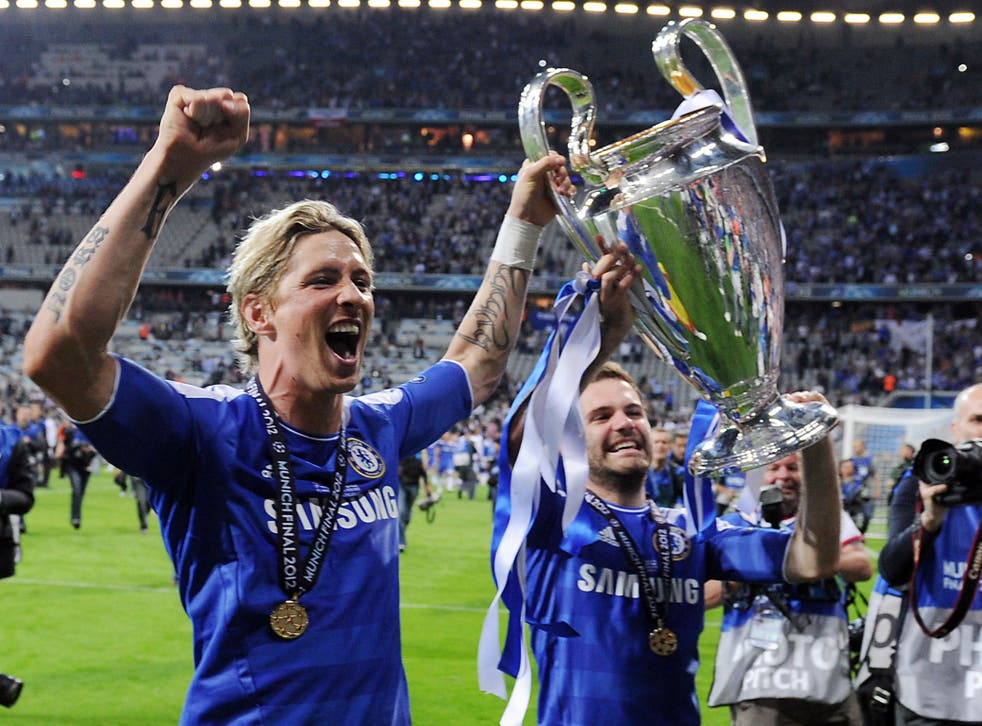 "It will not," explained Richard Scudamore, the Premier League's chief executive, "cut spending from what they are currently spending but it will reduce the amount of increase in spending."
Scudamore, the man at the helm of the world's richest league and the man intimately involved with it achieving such a status, was trying to lay out the predicted impact of the financial regulations his 20 member clubs voted to impose on themselves. With the proceeds of a record TV deal, somewhere north of £5bn and counting, to be divided up between the 20 clubs that line up for next season's Premier League, the rich are undoubtedly going to get richer but, Scudamore suggests, they will be more spendthrift in redistribution of their wealth.
The headline impact of the "enhanced financial regulations" agreed by the League – in effect a watered down version of Uefa's financial fair play – will be twofold. It is likely to see a relative (a key word) restraint on player wages and any new owner, sloshing oil or gas money around in their back pocket, will not be able to transform a Wigan or West Ham into title winners and Champions League heavyweights within the space of a couple of heady seasons. In other words, the next Abramovich will have to plan a longer-term project, which perhaps explains Reading's stance in the vote at the Premier League's offices in central London.
It is believed the top-flight newcomers, now under the ambitious ownership of Anton Zingarevich, abstained. The limit on wages could affect any spending plans the Russian has – just this month he said he was looking to bring in a number of players come the summer – but an outright objection to a measure a majority of clubs wanted, including the heavyweights of Manchester United, Arsenal and Chelsea, would have been a bold move.
The last available wage bill for Reading – or player costs in the strict definition, as image rights are included – has them paying out £30m but that figure will have risen, and if they establish themselves in the top flight will do so again dramatically. The Premier League restrictions on spending the money it hands out to the clubs applies to those with player wage bills in excess of £52m next year, rising to £56m and £60m in following seasons. If they exceed that figure next season they can only spend £4m of the honeypot that comes from the Premier League. That in turn rises to £8m and £12m in following seasons.
Reading are one of six clubs it is estimated are currently beneath the £52m and so may have some initial leeway. The move is designed to allow clubs looking to establish themselves in the Premier League to do so but, by having that £52m glass ceiling, it is also designed to stop clubs spending vast sums to force their way into title contention. The Premier League sees this, combined with its other measure to limit the losses a club can make over a three-year period to £105m, as a way to bring stability to the competition. Add the two together and it will, so the plan goes, prevent another Ports-mouth, a mess still far from settled.
"The balance we have tried to strike is, if [there is] a new owner or even an existing owner with a change in attitude or a change in fortunes, they can invest proportionally a decent amount of money to improve their club," said Scudamore. "But what they aren't going to be doing is throwing hundreds of millions at it in a very short period of time, which whilst it has worked for a couple of clubs in the last 10 years, if that's going to be done in future, it's going to have to be done in a slightly longer term, slightly more controlled way without the huge losses."
The collapse of the South Coast club remains a sore point with the League and there is a determination to ensure it will not be embarrassed like that again. Any club making a loss of more than £5m a year will have to guarantee that loss against the owner's assets.
The effect of the wage restrictions is likely to see a check on how much players are paid by most top-flight clubs (not a cut, rather a slow down). Whereas in the past TV money went rapidly from League to club to players' pockets, now it cannot. It may instead find its way into owners' pockets, or at least see some clubs cut their debts.
This does not, though, level the playing field. Clubs remain free to spend as much as they choose of their individual income, via sponsorship deals and the like, on wages – as long as they demonstrate an increase in revenue to the League. Manchester United's ability to attract a raft of global sponsors, a number that appears to rise every day via another unexplored corner of the globe, will still leave them in a strong position to pay what they like to their players.
The Premier League is determined that the rolling losses of no more than £105m over three years will be resolutely enforced – "absolute prohibition" was how Scudamore described it. In the past Manchester City, Chelsea and Liverpool would all have fallen foul of it but all four, with their Champions League ambitions, are gearing themselves up to meet Uefa's tougher FFP rules and so should be able to tick the Premier League's boxes come 2015-16. It may have been a scramble to get the measure through but 13 turkeys have not suddenly begun voting for Christmas. The days of spend, spend, spend are on the way out; the days of spend, spend are coming.
The ayes have it: How clubs voted
For Manchester United, Arsenal, Liverpool, QPR, West Ham, Newcastle, Sunderland, Everton, Stoke, Wigan, Norwich, Chelsea, Tottenham.
Against Fulham, WBA, Man City, Aston Villa, Swansea and Southampton.
Abstain Reading.
Register for free to continue reading
Registration is a free and easy way to support our truly independent journalism
By registering, you will also enjoy limited access to Premium articles, exclusive newsletters, commenting, and virtual events with our leading journalists
Already have an account? sign in
Join our new commenting forum
Join thought-provoking conversations, follow other Independent readers and see their replies