The Last Word: Kakuta, a piece of meat thrown to the wolves
Put Fifa and Chelsea in the dock but remember an 18-year-old boy is an innocent victim here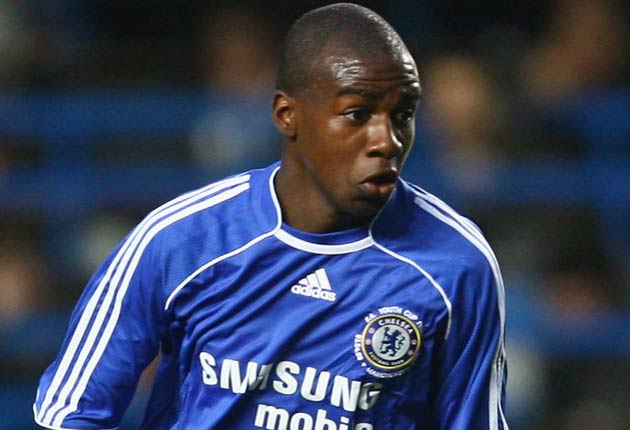 So much for the great unpredictability of sport. As soon as Fifa slapped that transfer ban on Chelsea, everyone knew what would happen. Stamford Bridge would launch their appeal and the Court of About-turns for Sport would lift the ban while the appeal went through.
And then, in a desperate and all-too-transparent attempt to disabuse lip-licking agents of the notion that Chelsea would be embarking on a mad January spending spree, Carlo Ancelotti would declare that no, he doesn't really need any more players. Yawn. It has all been about as unpredictable as Didier Drogba falling over in a penalty box with a defender stood next to him...
But what has been more miserably inevitable than any other aspect in this whole tawdry saga has been the treatment of the boy himself. A controversy that might very well shape the future trading of young players is already known as "The Gaël Kakuta Case". The thing is, while the case is famous, Gaël Kakuta has been forgotten. It says so much about football that a row concerning minors being treated like pieces of meat has ended up with a minor being treated like a piece of meat.
It began with the four-month ban Fifa disgracefully handed out to Kakuta. His crime, in the eyes of the governing body, was to break a contract he had signed with Lens. Kakuta was 15 when Chelsea made their approach. Think about that. He was 15. There are child geniuses on their way to firsts in Jurisprudence at Oxford who don't understand contract law. So how was Kakuta expected to?
A chap with a big briefcase from a swanky Premier League club arrived offering riches beyond his and his family's wildest imagination. What did Fifa want wide-eyed Gaël to say when the chap spoke of the chance of playing alongside Lampard and Ballack – "Erm, no thanks, because the small print on that contract my mother signed forbids it"?
Kakuta should never have been punished. In society, we don't punish children in the same manner in which we punish adults, and there's a very good reason for that. Their crimes are unwitting, they are not premeditated, they are not understood. All three apply to Kakuta in one sense, but palpably don't in another. Because Kakuta never signed anything personally. Minor or not, he did nothing at all wrong. But then, someone might have. So go ahead Fifa, make an example of the case, of the agent, of the football club. But do not make an example of the player. He was just a boy who wanted to play football. What are Fifa there for if not to help boys play football? They have acted contrary to the premise for their very existence.
If only the same could be said about Chelsea. To the top professional clubs it's all about success and how that success can be converted into money or self-glorification. Or in Roman Abramovich's fantasy, both. Sure, Chelsea will insist that a principal factor behind this appeal was to have Kakuta's ban overturned. But excuse us while we wipe away the tears with a £1,000 season ticket.
If Kakuta's interests were the priority, Chelsea would not have stalled the Fifa ruling. Kakuta is about six weeks into his ban and was looking forward to a return, to a fresh start, sometime in January. As far as he was concerned, the affair would then have been at an end. An 18-year-old could have gone back to living his dream.
Instead he will return to reserve-team football, but do so with the sanction still hanging over him. He will try to continue his development in the knowledge that he may get a phone call informing him: "Sorry, Gaël, but Fifa upheld their decision and the ban restarts." He is in a unique position and it is undeniably a wretched one. All this and the kid is blameless. His handlers might be to blame, Chelsea might be to blame, the game's win-at-all-costs culture might be to blame. But just remember, Gaël Kakuta isn't.
We can only hope this blatant injustice does not derail what is whispered to be a special talent. If it does, football should feel truly ashamed. It made a victim out of a mere boy.
Grand prix antics drive me round the bend
Are Renault on the brink of doing a Groucho Marx – refusing to be part of a sport that would ever have them as a member?
Alas, no. There would not be a trace of shame involved if the car-makers decide to withdraw from Formula One.
This would be all about the financial crisis and absolutely nothing to do with the crash ordered by Renault's two Formula One chiefs, which could easily have ended in injury or even with the loss of life.
With hundreds on the brink of losing their jobs this is obviously not the time to be flippant, or to whisper of the irony of Renault opting to expel themselves after the F1 authorities delivered a sham of a ruling to ensure – in their own pathetic logic – that a supposedly money-laden team remained on the grid.
But one day there will come a time. Probably when this Machiavellian excuse for a sporting organisation come tumbling down in their own corruption. The lap-counter is ticking.
Letter of the week
How unfortunate that the article by James Corrigan castigating Fergie should coincide with the weekend when English referees showed their ineptitude. Nine red cards in 10 Premier League games would lead some to believe the players involved are brutish thugs who kick everything in sight whereas the reality is the games were overseen by referees who have greatly enlarged egos to go with their apparent myopia. Is there any other group of people so sheltered from criticism? Why can't they be interviewed after a match as managers are?
John Turner, Blackpool
Have your say
Do you agree or disagree with James Corrigan? Email your thoughts about any article in The Independent on Sunday's sport section to the editor m.padgett@independent.co.uk
Join our commenting forum
Join thought-provoking conversations, follow other Independent readers and see their replies