The Nick Townsend column: A Wise move – or have Newcastle gone crazy again?
Toon soap opera provides another twist in the plot by bringing in a new character but he could become the real star of the show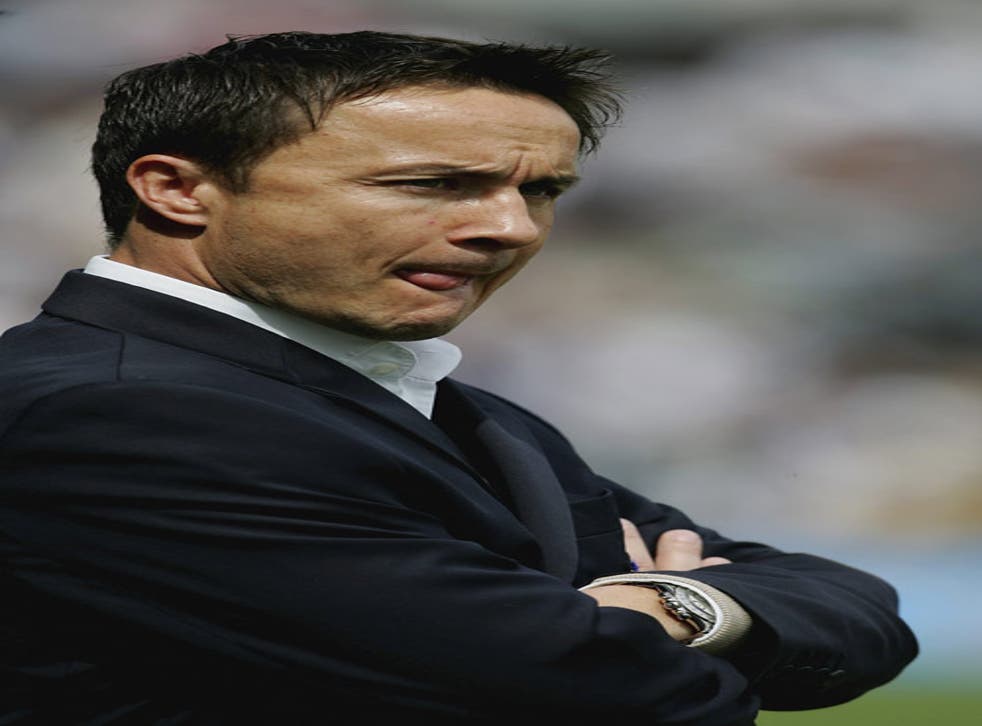 When news filtered through of the procurement of Dennis Wise by Newcastle, the more cynical of us may well have been reminded of TV "interviewer" Mrs Merton's inquiry of Debbie McGee: "What first attracted you to the millionaire Paul Daniels?" Or, in the case of the Leeds manager, until a few days ago, just what was it about the reported near £1.5 million-a-year post that attracted you to become executive director (football) under – or is it over? – Kevin Keegan, messiah (in chief)?
As we ponder Wise's prime motivation for leaving Elland Road, and one suspects there is more to this than remuneration, handsome though it is, it would be easy to indulge in a touch of schadenfreude at the goings-on at St James' Park. Perish the thought.
The creation of a management Team Toon may be part of a restructuring masterplan which will reproduce that long-lost glory demanded by the faithful. But for the moment, Newcastle's owner, Mike Ashley, and chairman, Chris Mort, appear to have provided us with an open goal for mischief with their appointment of an intriguing collection of exotically titled individuals who would make the most profligate borough council look top-heavy.
The only missing name is that of Alan Shearer, who was expected to be enthused enough by Keegan's coming to enlist in the new regime, under that scheme the supermarkets refer to as BOGOF (Buy One, Get One Free). Instead we have Ashley, Mort, Keegan, Wise, property developer Tony Jimenez, to be known as vice-president (player recruitment) and the former Real Madrid, Charlton and West Ham scout Jeff Vetere, technicalco-ordinator, who has yet to be awarded his badge of parenthesis. But no Big Al, although he may yet be persuaded to be part of the grand redesign.
If there is confusion over the precise chain of command, there are fewer doubts about their connections, with Paul Kemsley, a former Spurs director, a pal of Ashley and apparently Jimenez, a football "Mr Fixit", who, in turn, is not unfamiliar to Wise, seemingly involved heavily in this head-hunting exercise.
Keegan understands the game, of course. He was once blessed by Mohamed al-Fayed with the title of Fulham's chief operating officer. As the manager of a company with a multimillion-pound turnover, he also comprehends that the trading of players should be based on rather more than one man's whim. This is how they do things on the Continent and, increasingly, among the Premier League elite. But whether he appreciates having Wise foisted upon him is a different matter.
Though Keegan rather tepidly expressed his appreciation for Wise's arrival – "I think it's positive, as long as I can get on with my job and I get all the help I need as it has been put to me" – was this quite how the job was printed on the label? His crushed demeanour at the Emirates on Tuesday was scarcely that of a man who only days ago was energised by the challenge – and not just because he saw the team bequeathed him suffer a second successive 3-0 defeat to Arsenal.
The realities are already striking home. That FA Cup-League double-header, and the evidence of recent contests such as Manchester United v Portsmouth and Everton v Chelsea, can only have confirmed the abyss that exists between the Big Three (and Liverpool) and the rest. The best Keegan can hope for is for Newcastle to compete with Everton, Aston Villa and Portsmouth. That is the future at its most auspicious. For the moment, relegation cannot be dismissed lightly.
Then there are the club politics. Remember, Keegan left last time because he felt alienated from the board. Who's to say there won't be a repeat? This time there is a man who, one senses, would be more than happy to step in. And his name is not Shearer.
Keegan would do well to heed a word to the Wise. According to Theo Paphitis, who, as the then Millwall chairman, gave Wise his first job in management, too many judges underestimate the character whose 12 red cards are recalled more readily than his 21 England caps. Too many remember him being stripped of the Chelsea captaincy after being sent off for foul and abusive language against Newcastle, and being sent home from Leicester City's pre-season training camp and having his contract terminated in 2002 after an "incident" involving Callum Davidson, who ended up with a broken jaw, rather than the fact that he took Millwall to an FA Cup Final.
Paphitis is far from alone among chairmen and owners who have been prepared to place their faith in him. Though it may be considered curious that he has accepted a role "upstairs", one that traditionally goes to an older, more experienced man, it can also be perceived as a sound career move. It did not do Avram Grant any harm when he was initially appointed director of football at Chelsea, did it?
There is something else to consider. With his key former aide, Gus Poyet, having gone to Tottenham and with Leeds having just hit a slough of form, Wise was possibly cute enough to see that it was an appropriate time to abandon the League One club to their fate. This profoundly ambitious man is now where he believes he should be operating: the Premier League.
It could just be that, in the long-running soap opera that is Newcastle United, Wise and Keegan are the complementary spirits that are sorely needed. Or is this unlikely pairing more likely to end in irretrievable breakdown as Keegan walks away again?
Brand Beckham has not yet come to end of its shelf life
As England players departed chastened and, for the most part, mute from Wembley some 10 weeks ago, David Beckham was one of the exceptions. As you would expect. The former England captain can be depended upon to discuss his favourite subject; the continued enhancement of Brand Beckham.
He claimed that far from his international career being over, there could be another four years in him. While that was possibly a tad optimistic, the suspicion is that Fabio Capello is only temporarily withdrawing what many perceive as a national treasure from the public gaze. Beckham will be back on display once the new England coach has demonstrated he will be influenced by no one in his selections – not even his new paymasters.
That, one senses, is the reality. Yet should Beckham be yielded the opportunity to nick that elusive single? Let there be no doubt. This column has consistently questioned his right to be in the team when his physical condition was clearly questionable. With this observer in charge, 100 caps would not be in the offing. Other commentators protest there is no divine right to an England cap; yet that is precisely why Becks has racked up the 99.
Apparently, Beckham is not being considered now because of a lack of fitness, though it does not appear to have inhibited Capello from naming others who have scarcely been regulars for their clubs. It is also said that he is not the player he was, and should not be picked on sentiment alone, but are England so blessed with talent that they can afford to discard a player who, even in that defeat by Croatia,made a telling contribution?
Alan Hansen maintained the other day that we are having the debate only because it involves a player with Beckham's profile. If he was any other playerhe would "undoubtedly" be awarded his 100th cap. The Scot has a point. Certainly, Beckham has benefited from his celebritysince his first cap in 1997. But having arrived at the door of the 100 club, it appears somewhat perverse that he should now be barred because of it.
Join our new commenting forum
Join thought-provoking conversations, follow other Independent readers and see their replies