Transfer analysis: 10 things I learned during this mad summer, including Twitter is getting madder
With the window now closed, Ian Herbert picks out some rules for translating transfer speak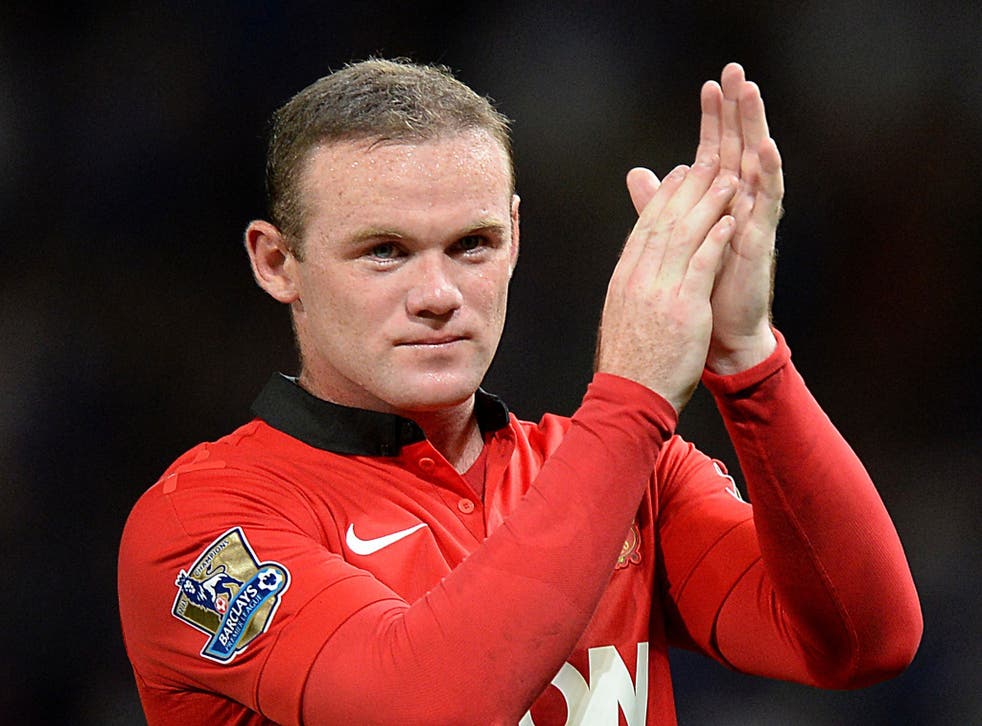 1 Twitter's getting madder when it comes to the transfer market
It's the medium of the transfer market, where a conversation becomes a rumour becomes a transfer. Take any one of a number of examples, but the summer's best is the story of Udinese's Luis Muriel, whose virtues were extolled in 140 characters in July by my colleague Rory Smith, who knows his Colombia, likes some of their strikers and said that Liverpool had looked at the player a considerable time ago.
People got a little excited, so Smith qualified himself. "Weirdly necessary clarification. Liverpool looked at Muriel ages ago. Didn't say he's being considered as a replacement for Suarez," he tweeted.
But within 15 hours it was online in the Daily Star as 'Liverpool line up Luis Muriel as a replacement for Luis Suarez' – and from there onto reputable Liverpool sites, and from there onto Premier League news sites: "Liverpool have started putting plans in place..."And from then onto even more reputable disseminators of football information who cited Smith as the source and got 70 re-tweets for their trouble.
2 Sometimes the words just don't exist
Like the ones which proved so obstinately hard to find when David Platt, Roberto Mancini's erstwhile assistant at Manchester City, seemed to have told Al Jazeera that Manchester City had wanted Stoke's Asmir Begovic as a replacement for Joe Hart, two weeks ago.
That one whipped up a brief gale. Platt had been a guest on a Richard Keys and Andy Gray programme on Al Jazeera, so surely this claim would be there for all to hear. No. In the transcript? No. Keys thinks it might have been a misunderstanding – something overheard in the studio – but the lie was half way around the world before the truth could pull its trousers on, online, everywhere, even in the Stoke local media. Platt was finally alerted. "Surprised to hear my quotes on Hart today," he said.
3 Don't always believe what these Portuguese clubs tell you
They're as good as it gets when it comes to pushing their wares, leading some of the leading Premier League clubs to feel more exasperated by stories linking them to that country's players than most. Nicolas Gaitan was one of the most promoted potential Manchester United signings of last winter by many – present company included.
He never got anywhere near Old Trafford. The same applies to Benfica's centre-back Ezequiel Garay, who has earned himself 124 mentions in the British press in the last three months, without uttering so much as a word. United have just not been interested .
4 There's a new reason why players want to sign for Manchester City
You'd imagine that their director of football Txiki Begiristain is a remote, unapproachable figure, to judge by a media profile which is as low as they go. I encountered him at the Etihad in July, when it would have been rude not to have asked him who he was buying. No intelligence was forthcoming until, having walked away, the Spaniard's unexpected return a minute later.
"One word for you: Messi," he told me. Now don't let that start any Muriel-type madness because a grin as wide as the Irwell was playing across his face as he spoke. Begiristain is funny; a serious operator who doesn't take life too seriously. You leave his company with nothing in your notebook but charmed nonetheless. So imagine how the players he has some big wages to offer must feel.
5 Beware of the affiliate club websites
Liverpool discovered that last summer when their Fenway Sports Group owners' website got extremely ahead of itself and proclaimed, as the club headed across the Atlantic: "Liverpool gear up for North America tour as Clint Dempsey joins club." One of the more lunatic propositions of this summer was Newcastle owner Mike Ashley's website announcing to a fanfare that his club had entered "low-level" conversations with Wayne Rooney. There was some serious hysteria that May afternoon, I tell you. Newcastle eventually called the exclusive what it was – "nonsense" – but not before serious energy had been expended.
6 Beware of propaganda coming out of a club
Andre Villas-Boas , 4 August: "The only thing we have communicated with Real Madrid is that Gareth Bale is our player and he is not for sale. Gareth is a guy I really like. We are talking with Real Madrid because there is respect between the two clubs following the transfer last season of Luka Modric. But we are building a great team for next season. We envisage the future with Gareth."
7 There's something uncomfortable about the Sky Sports/Sky Bet relationship
Yes, some of the Sky network's reporters are excellent but there is a pattern. Sky runs a story. Sky Bet cuts the odds. Punters throw money at the story. Sky says the story's evaporated.
8 We can consider the transfer request dead
Well, not entirely dead. Aston Villa's Christian Benteke put one in, in July, only to withdraw it once again and Everton's Marouane Fellaini also tabled one last night. But one of the most talked about concepts of this summer – 387 mentions in the broadsheet press alone in the past three months – is redundant. Who needs to request a transfer when you can employ 1: the Luis Suarez method (tell the papers your manager has treated you badly) or 2: Wayne Rooney method (tell other people to tell papers your manager has treated you badly.) Jamie Carragher told me last month that a player crosses a Rubicon when you he puts in a transfer request. "I think it's there in black and white with the fans, then. I think it's a PR game and no one wants the supporters to turn on them," he said. But Rooney has been welcomed back with open arms and so, too, will Suarez. Like jilted lovers, fans get desperate. It's harder to leave them these days.
9 It's not worth bothering with ifs and buts
Perhaps It's been a close-run thing but this "send" button of mine has not despatched any outright catastrophes his summer, though there's been more evidence that nuance doesn't work in the window. To say, as I did, that Manchester United may be prepared to challenge Real Madrid's pursuit of Gareth Bale (12 August) was not an emphatic statement of the champions' intent but even with the caveats that story carried, it prompted the kind of Twitter tirade which pre-supposed that it was despatched without phone calls and agonies. It wasn't worth it. If anything, even more opprobrium accompanied the suggestion (2 July) that Jose Mourinho was ready to part company with Juan Mata. He's played 65 minutes of football so far this season.
10 An American spoke the most sense all summer
It was a warm August afternoon when John W Henry, Liverpool's owner, sat down at Liverpool's offices to discuss the Luis Suarez affair at the height of that storm. Some might say there are some old-fashioned aspects to him. He's bought the Boston Globe newspaper for reasons other than the potential to develop his website. He holds dear the same philosophies as Bill Shankly.
The discussion didn't stretch to David Peace's Red or Dead but his appreciation of reviews of the book suggests he admires it. And in an instant he put to bed the notion, which had mesmerised the football press all summer, that Suarez might be sold to Arsenal.
"For all the top clubs it's extremely important not to sell to a rival. But especially for Liverpool, since we're not in Europe this year and haven't been in the Champions League for a while. Obviously, to sell Luis to a rival for those positions, or one of those positions, would be ludicrous." Yes. Obvious. And in that moment. a breath of fresh air blew up off the Mersey.
Register for free to continue reading
Registration is a free and easy way to support our truly independent journalism
By registering, you will also enjoy limited access to Premium articles, exclusive newsletters, commenting, and virtual events with our leading journalists
Already have an account? sign in
Register for free to continue reading
Registration is a free and easy way to support our truly independent journalism
By registering, you will also enjoy limited access to Premium articles, exclusive newsletters, commenting, and virtual events with our leading journalists
Already have an account? sign in
Join our new commenting forum
Join thought-provoking conversations, follow other Independent readers and see their replies