Transfer news: Barcelona midfielder Cesc Fabregas wins case to purchase London home, but will he be returning to Arsenal?
It's unlikely, as the house belonged to his girlfriend's ex-husband, with the Spanish international set to rent the property out instead of making a surprise return to London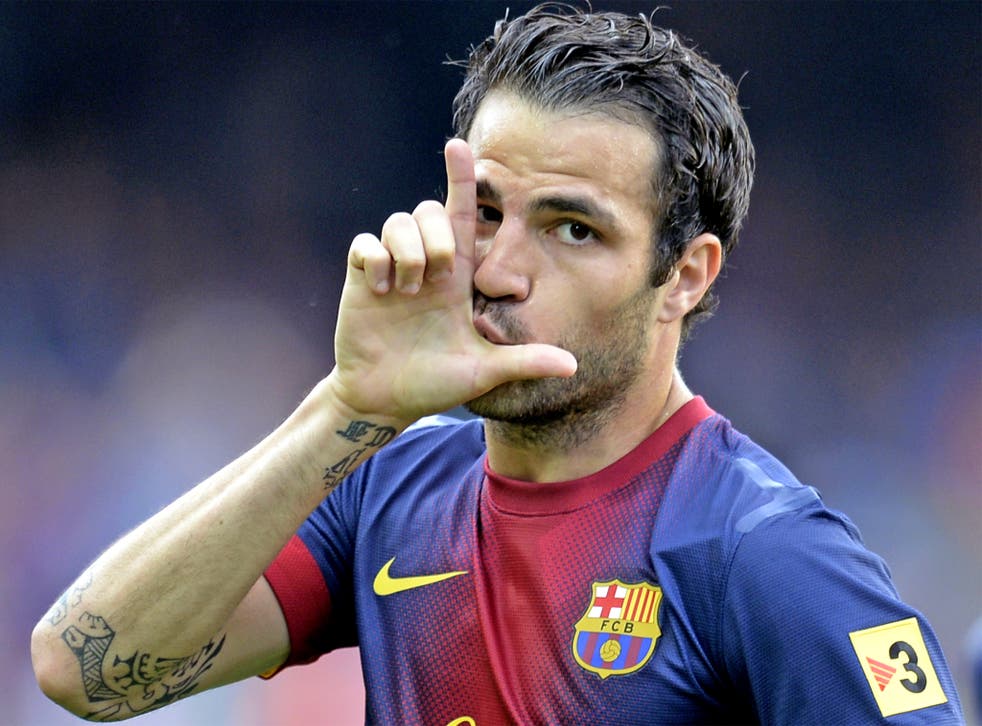 A property tycoon who saw his ex-wife leave him for Barcelona midfielder Cesc Fabregas has now had a court rule in the Spanish international's favour over the sale of his former London family home.
With the former Arsenal captain purchasing the flat in London, could he be preparing a shock return to the club he spent eight years with?
It seems unlikely, as the 27-year-old seems to have plans to rent out the property in order to reclaim the money spent on the purchase.
Elie Taktouk, 38, lost a case to have the £5.475m sale of his London home to Fabregas halted after the sale was ruled as part of the divorce settlement between himself and Daniella Semaan, who gave birth to Fabregas' child in April.
Taktouk tried to block the sale on the basis that it was being sold for £2m less than its true value, with his barrister claiming there were several other interested parties in purchasing the property.
The Grade-II listed Belgravia flat which is located a stones-throw from Buckingham Palace had been ordered for sale to provide money for Miss Semaan to fund the purchase of her own home.
But Mr Taktouk learned it was her new boyfriend who had made an offer within three weeks of the flat going on the market.
Miss Semaan has remained living in the property, but says she will no longer be able to live there once the sale is completed.
She was quoted in a witness statement read out by a judge as saying: "Once the former matrimonial home is sold, I will have no accommodation in London.
"If the property is sold to Mr Fabregas, it is my understanding that it will be used as an investment and rented out in order to cover the cost of the purchase, and/or generate some income."
Arsenal fans will be disappointed having learnt the news, with Manchester United still in pursuit of the midfielder with reports suggesting they could launch a £35m bid for him.
Fans at the Emirates remain fond of Fabregas, but they will be more concerned at the lack of signings at the club this summer having been promised so much at the beginning of the transfer window.
Join our new commenting forum
Join thought-provoking conversations, follow other Independent readers and see their replies