Tweets, quips and clangers: Football quotes of the year
Football's a funny old game, never more so than in 2011 when those involved opened their mouths – or took to their mobiles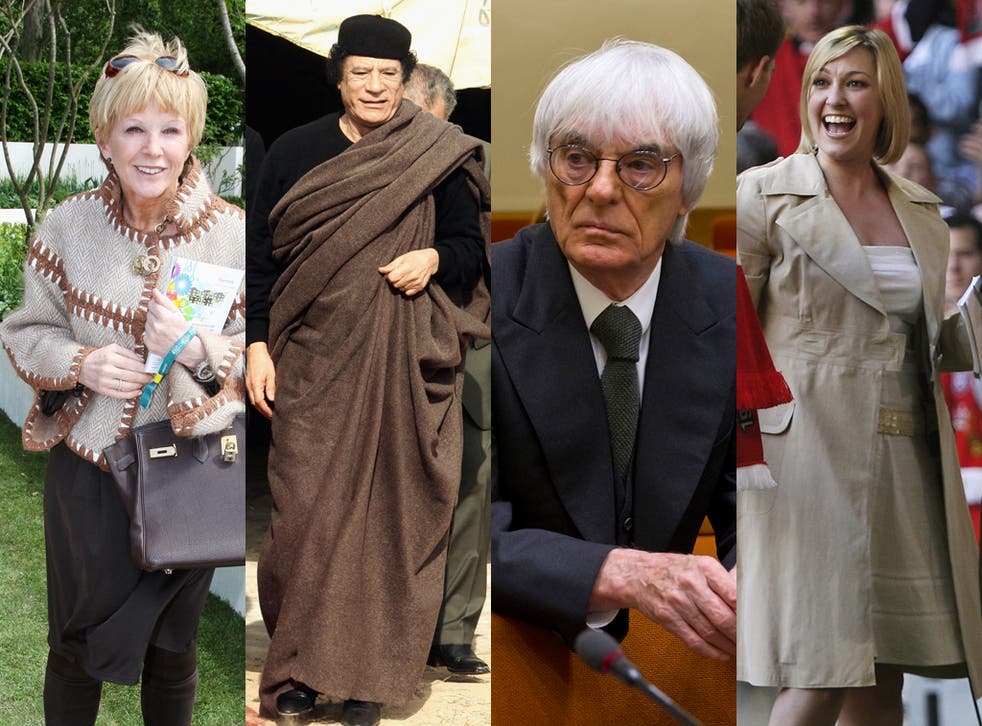 BLUE MOON RISING
I think the fact that Sir Alex Ferguson rested Howard Webb had a lot to do with the result.
Noel Gallagher after City's 6-1 defeat of United at Old Trafford
It was our worst-ever day, the worst result in my history, ever. Even as a player I don't think I ever lost 6-1.
Sir Alex Ferguson
Carlitos is amazing. He does what he wants with the Arabs. He tells them "I want to go to Buenos Aires" and they say "No, Carlitos, stay here now, we'll give you more money". And then he gets more money!
Diego Maradona on Carlos Tevez
I never saw [Tevez] as volatile. I can't think of one incident where there were flashpoints with Carlos. That's not to say it wouldn't have happened. Actually, I take that back because it would never have happened on my watch.
Mark Hughes after Tevez allegedly refused to warm up at Bayern Munich
MCFC statement re no chips at half-time v Newcastle: "The chips were put in the fryers but refused to warm up."
Ian Cheeseman, radio commentator, tweeting after City ran out of chips the week after the Tevez incident
They brought on someone who cost more than our stadium.
Brendan Rodgers, Swansea manager, on City's Sergio Aguero
25 YEARS OF FERGIE THE RED
Of course I can remember my first game. We bloody lost 2-0. I said to myself: "Oh Christ almighty, I've picked a job all right." Luckily I was able to get back to Aberdeen that night.
Ferguson recalls his 1986 debut as Manchester United manager at Oxford
He went through the team and said: "Right, up front, Frank and Nigel. OK lads?" Bryan Robson said, "Nigel? Who's Nigel?" Fergie points at me and goes: "Him. Nigel Davenport." He'd confused me with the actor from Howards' Way.
Peter Davenport
You can't think that Manchester United could have only one cycle of players as good as that (the class of 1992-93). We'll always keep chasing the dream. We will get a bunch like that again. We have to.
Ferguson
We always looked forward to playing Aston Villa to hear him mangle Ugo Ehiogu's name. "Make sure you pick up Ehugu, Ehogy, whatever his name is."
Gary Neville
THE PUNDITS... LITERALLY
Harry [Redknapp] is going to be literally, literally pulling his hair out.
John Scales
Alex McLeish will have had kittens – literally.
Chris Coleman
Fabregas literally carries 10 yards of space around in his shorts.
Ray Wilkins
Arsenal have been literally passed to death.
Jamie Redknapp
Everton are literally a bag of Revells.
Paul Merson
PEAK PRACTICE
When you've got a mountain to climb you may as well throw everything into the kitchen sink.
David Pleat
When you lose a goal so early, you've always got an uphill mountain.
Steve Claridge
That showed a total lack of disrespect from the player.
Garth Crooks
Ireland need fresh impotence.
Phil Babb
Supporters have every divine right to slag your players off when they're not winning games.
Dean Windass
There's a famous saying: "If you pass the square ball in your own defensive third it must not be intercepted."
Graham Taylor
AFC Wimbledon in the League! Talk about the ashes rising from the flames.
Stan Collymore
He picked the postage stamp over the wall with aplomb.
Tim Flowers
That was never a penalty in a million planets.
Alan McInally
The first half has gone how I almost half-anticipated.
Jimmy Armfield
A difficult decision for the referee's assistant. I wouldn't beat him up over it.
Kenny Cunningham
Roberto Mancini's got that Italian style, the old joie de vivre.
Perry Groves
There's too much – I don't know what the word is – scientology in the game.
David Pleat
Barcelona play football to die of.
Mick Quinn
Martin O'Neill rules with a rod of fear.
Stan Collymore
PAL JOEY
Sitting eating sushi in the city, incredibly chilled out reading Nietzsche.
Joey Barton on Twitter
I was Labour until the Gordon Brown and Tony Blair debacle. Brown is a talentless idiot who I can't believe was running the country... I don't like Ed Miliband either. He is a d***head. His voice is so strange. It's like a Monty Python scene where you see the other MPs sniggering behind his back.
Barton
Where I'm from, if you couldn't defend yourself you'd have your trainers nicked. If I went home crying that someone had hit me with their fists, I'd be told to pick up a stick, get back out and sort it.
Barton on his Liverpool upbringing
SUPER MARIO WORLD
Rooney's good but not the best in Manchester.
Mario Balotelli
I sent my Christmas wishes to him, but he didn't answer. He's the world's best coach, but as a man he still has to learn manners and respect.
Balotelli on Jose Mourinho
Mancini is lucky. He has an owner [Sheikh Mansour] who speaks little and asks only: "What do you need?"
Balotelli
Football and tits are mixed up in the [British] tabloids. If a girl says "I am a footballer's girlfriend" they all think it's true. Anything goes and you cannot defend yourself.
Balotelli after being linked with 'Big Brother' contestant Sophie Reade
GRAY SKY
Did you hear charming Karren Brady this morning complaining about sexism? Do me a favour, love.
Richard Keys to Andy Gray on Sky, off-air but recorded
I can see her (assistant referee Sian Massey) from here. What do women know about the offside rule?'
Andy Gray, off-air
Well done to the lady lineswoman.
Chris Kamara, on-air when Massey called a tight decision correctly during the match, Wolves v Liverpool
Phew am exhausted. Just read about something called "the offside rule". Too much for my tiny brain. Must be damaged from nail polish fumes
Tweet by Kelly Cates, broadcaster and daughter of Kenny Dalglish
ANIMAL FARM
He's just a dirty dog. He has no morals. It was one thing having an affair with Imogen, but this is said to be with his brother's wife, for God's sake. I could almost understand if it was another footballer's wife – then so what? But not with his own sister-in-law.
Joanna Wilson, Ryan Giggs' aunt
When Andy Carroll first appeared on the scene he was a tall skinny kid and his coordination was all over the place. He reminded me of a giraffe.
Glenn Roeder, former Newcastle manager
When we found out Blackburn's owners wanted us to do a chicken advert for Venky's, we didn't really know what to think. I had to pretend to love it, but the truth is, one bite and my stomach was in knots.
Michel Salgado
MODERN MAN UNITED
So if u shorten words to get what u want in within 140 characters it makes u a twit?
Rio Ferdinand on being branded the footballer with the "most basic" vocabulary on Twitter
Just to confirm to all my followers I have had a hair transplant. I was going bald at 25, why not?
Wayne Rooney on Twitter
My new tattoo is Jesus being carried by three cherubs. Obviously the cherubs are my boys. At some point they are going to need to look after me. That's what they're doing in the picture. It means a lot.
David Beckham
RIP SPEEDO
I'm going to miss his childlike laugh. I'll forget the goals but I'll never forget that laugh.
Gordon Strachan on the death of Wales manager and his former team-mate Gary Speed
Go on Gary Speed lad. Get one yourself son.
Leeds fans' banner using the words of a radio commentary of Speed's 1990 goal v Sheffield United
MEN OF THE WORLD
Ann Robinson: The American author of travel books such as Notes From a Small Island and A Walk in the Woods is Bill....?
Contestant: Shankly.
Exchange on 'The Weakest Link'
I'm amazed to find those countries are in Europe.
Tony Pulis after the Europa League draw sent Stoke to Turkey, Ukraine and Israel
He's disappeared to Azerbaijan, or somewhere ridiculous in the world.
Harry Redknapp on Tony Adams
No disrespect to the country. It's a wonderful place, the... where's he gone again?
Steve Bruce, the former Sunderland manager, after his striker Asamoah Gyan forsook Sunderland for the United Arab Emirates
He's an American, qualified to play for Wales because he has a Welsh grandmother, who was on the bench against Switzerland.
BBC TV commentator Guy Mowbray
It's a huge honour to wear No 7 at Liverpool. I think about the legends: Dalglish, Keegan and that Australian guy.
Luis Suarez
Gaddafi's a great bloke. The media only show the bad things. I used to go round his house. His son's a super simple guy. All the Gaddafis were very down to earth.
Luis De Agustini, Libya goalkeeper, before the dictator's overthrow
Let us leave the EEC, abolish human rights laws, take TV sets, pool tables and phones out of prisons, bring back corporal and capital punishment, slash benefits and put single mothers into hostels instead of giving them council flats. Finally, if we chucked out all the illegal immigrants and asylum seekers there would be enough jobs for everyone.
Ken Bates, Monaco-based Leeds chairman, in his programme column
JUST ABOUT MANAGING
I'm not one of those people obsessed with football. I have a couple of bikes from the Dakar rally. I have a bit of a crazy head and I go into the mountains and almost kill myself. It's my escape.
Andre Villas-Boas, Chelsea manager, on his love of off-road motorcycles
Who is the muppet coaching Chelsea??? AVB??? Hmmm!! 25yrs for Ferguson, hopefully not even 6 months for this AVB geezer!
Kevin Pietersen, Chelsea-supporting England cricketer, on Twitter
I've found myself on some days leaving home at three in the morning. I'm outside the training ground at five but they don't open up until seven. I'm just sitting there, listening to the radio.
Harry Redknapp
I am supposed to take the bullets and absorb them. Like a bear. A polar bear.
Arsène Wenger on Arsenal fans' criticism
It was difficult in the beginning, in the middle and at the end.
Steve McClaren recalls his England reign
The boys' performance was so good that I've run out of expletives to describe it.
Micky Mellon, Fleetwood Town manager
CHANGING GAME
I leave at half-time; by then you can see which way it's going. If you ask me to name five of our team, I couldn't. There's that guy who scores goals – Taarabt. Routledge I've heard of. All bloody nice guys but I don't mix with them so I don't know them well. I don't go in the dressing room. They can walk out of the showers and I feel I've got an inferiority complex.
Bernie Ecclestone, then co-owner of QPR
If you pay them the wages they'll come. We all kid ourselves: "I've wanted to play for Tottenham since I was two, I had pictures of Jimmy Greaves on my wall." It's a load of bull. Here's £80,000 a week. Lovely jubbly.
Harry Redknapp on overseas players
Oh I'm sorry – I don't follow football.
William Gallas after talking up Milan's Antonio Cassano and finding he was ineligible for the Champions League
He's had a lovely career for the talent he's got.
David Pleat on Peter Crouch
Back in my time, and I sound old now, it was black and white boots and that was it. Now you've got snoods, people wearing headphones when they're doing interviews, which I find disrespectful. Pink boots, green boots, you name it, even tights. They'll be wearing skirts next.
Paul Ince
It was like he was being controlled by a 10 year-old on a PlayStation.
Gary Neville on David Luiz
If a footballer presents himself as a family man and goes and has sex with a prostitute, should he gag her?
Nicky Campbell, Radio 5 Live
FLAGGING A DEAD HORSE
Attack, attack, for feck's sake attack.
Northern Ireland fans' banner at the home defeat by Estonia
LOST IN TRANSLATION
Carra doesn't like me to fist him before the games, so I give him a high-five instead.
Pepe Reina on Soccer AM
Join our new commenting forum
Join thought-provoking conversations, follow other Independent readers and see their replies