Uefa's financial fair play rules face test from the 'Bosman' lawyer
Wealthy clubs will watch legal challenge driven by Jean-Louis Dupont with interest
Ian Herbert
Tuesday 07 May 2013 11:06 Comments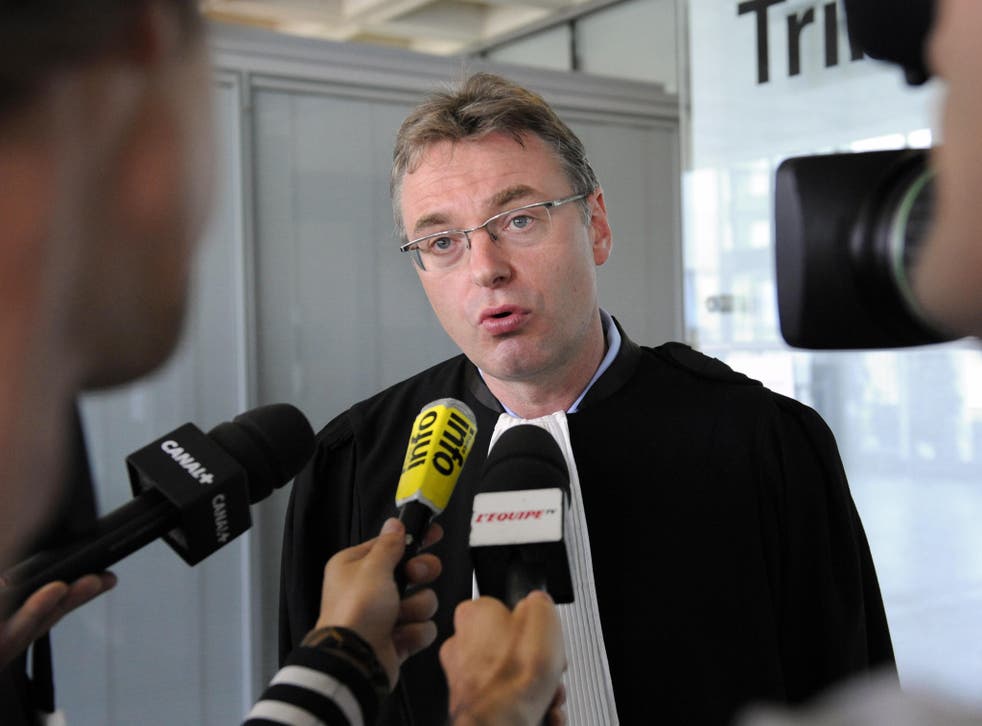 Big-spending clubs opposed to the Uefa's financial fair play regulations were dealt an unexpected boost yesterday when an official challenge to the rules was lodged at the European Commission, in a case to be pursued by the Bosman case lawyer who dealt the governing body a major blow 18 years ago.
The complaint, lodged by Belgium-registered agent Daniel Striani, will force the Commission to mount a painstaking assessment of whether the Uefa President Michel Platini's FFP regime is an illegal restriction on his potential income. The Striani case does have potential to derail a system central to Platini's vision for the game.
Striani, who has represented a number of Premier League players, is represented by the lawyer Jean Louis-Dupont – who in 1995 defeated both Uefa and the Commission to prove that football's contract system denied Belgian player Jean-Marc Bosman freedom of movement. Dupont is ready to take his case to the European Court of Justice if necessary.
Legal specialists believe it may take five years for Striani's case to be dealt with. But European clubs, including Manchester City and Chelsea, will be watching with great interest a legal case which will be based in part on the assertion that FFP is unfair because it preserves the existing dominance of clubs like Manchester United and Arsenal by preventing newcomers to run-up losses while they break in. Dupont first revealed last month that he believed FFP, which has demanded clubs entering European competitions move towards break-even since 2011, was anti-competitive and open to legal challenge.
Uefa General Secretay, Gianni Infantino, was dismissive of Dupont's claim that FFP was legally questionable, when he was asked about it at the SoccerEx convention in Manchester last month. Infantino said that he and Michel Platini had visited Jose Manuel Barroso, president of the European Commission, and received assurances about the new regime, which means clubs must operate within their means. "We are not worried about it," Infantino said of Dupont's suggestion. "First, because we have the best lawyers working for us. But also because FFP has been agreed by all of the clubs, associations and the European Commission. These haven't been imposed."
The European Club Association has, indeed, signed up to FFP – a reason why clubs are unable to mount legal challenges to the regime themselves. But that will not be enough to halt the Striani challenge. "This is significant," Daniel Geey, a competition and football law specialist at the firm Field Fisher Waterhouse, said last night. "The EC has always said in the background that it supports the objectives of FFP. Now it must undertake an objective assessment of whether, among other things, FFP is anti-competitive. The complaint will either be upheld, leading the Commission into negotiations with Uefa and possible formal proceedings, or be rejected which could lead to a further court challenge. Either way, this won't be a quick process and in the meantime Uefa will make licensing decisions based on the FFP break-even regulations."
Dupont will outline five effects of FFP which he claims are anti-competitive, claiming that the "break-even rule" will restrict investment in clubs; that it will entrench the existing status quo; reduce the number of transfers and therefore dampen salary levels of players. Ultimately he will argue that it will affect Striani's own income.
Kick-off 7.45pm
Referee P Dowd (Staffordshire)
Odds: Man City 2-5 Draw 9-2 WBA 9-1
Lukaku will be world-beater, says Kompany
The Manchester City captain, Vincent Kompany, is relishing the prospect of locking horns with his Belgian compatriot Romelu Lukaku when the Blues host West Bromwich tonight.
Lukaku, 19, has been in fine form following his season-long loan move from Chelsea to Albion, scoring 14 goals and earning a nomination for the PFA Young Player of the Year award.
Kompany said: "Romelu is probably one of the biggest talents in Europe at the moment. He will be a world-beater in England very soon. I am looking forward to playing against him."
Register for free to continue reading
Registration is a free and easy way to support our truly independent journalism
By registering, you will also enjoy limited access to Premium articles, exclusive newsletters, commenting, and virtual events with our leading journalists
Already have an account? sign in
Join our new commenting forum
Join thought-provoking conversations, follow other Independent readers and see their replies