Uruguay 1 Costa Rica 3: What England will have learned about their World Cup Group D opponents
Costa Rica won 3-1 in the opening match of Group D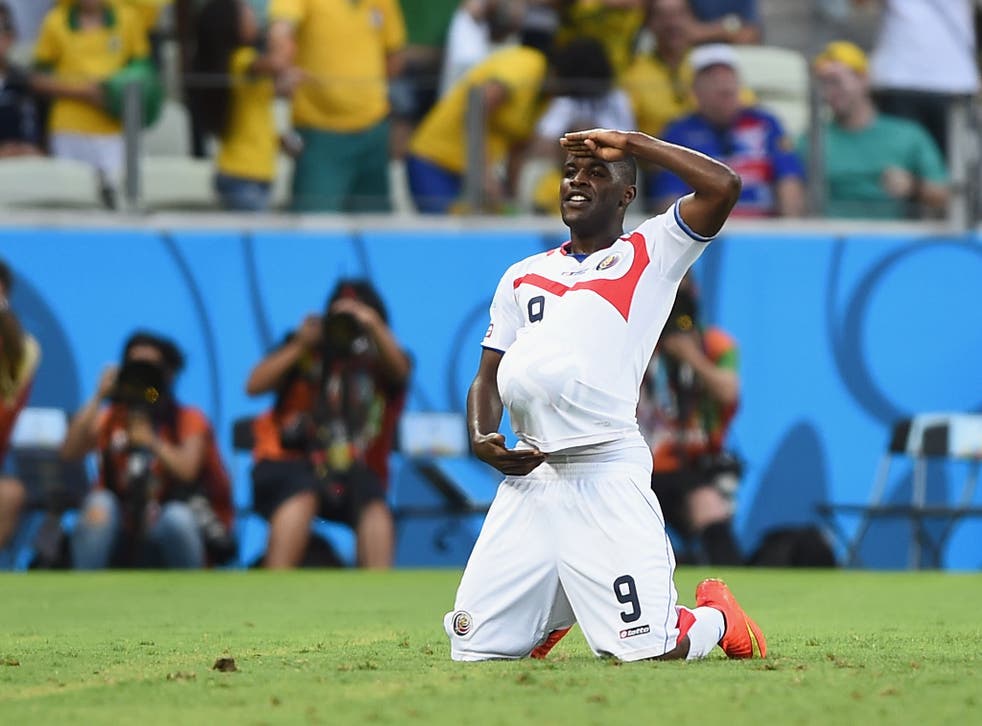 Following Costa Rica's deserved win over Uruguay, what will England have found out about their upcoming opponents?
URUGUAY
Without Luis Suarez, who must be a long way from fitness if he was not used in an emergency such as this defeat, the 2010 semi-finalists look an ordinary side, well past their best. They lacked guile in midfield and threat in attack while at the back Fernando Muslera remains unconvincing and it is not hard to see why Diego Lugano could not get a place in a poor West Brom team last season. The back four appeared vulnerable in the air, the midfield pedestrian. As the game wore on even their organisation disappeared along with, less surprisingly, their discipline. Losing Maxi Pereira for the England game following his dismissal will be a blow.
COSTA RICA
Joel Campbell looked as if he is the best centre-forward on Arsenal's books (he was at Olympiakos last season because he cannot get a work permit, a problem which should be resolved next season if the judging panel see a video of this game). He was a threat from distance and close up and will need to be closely watched. Behind him Costa Rica defended deep and wide. Uruguay needed a penalty to make a breakthrough, though they had already caused Costa Rica problems in the air at set-plays, the route by which the penalty was won. Besides Campbell the goalkeeper, Keylor Navas, impressed. He has come off a good season in La Liga (with Levante) and will not be easy to beat.
Join our new commenting forum
Join thought-provoking conversations, follow other Independent readers and see their replies