Wayne Rooney tweets at GOD TV at 2am following defeat to Stoke City... Is he praying for a Manchester United victory?
Rooney tweeted the religious channel but soon deleted his post after members of the public barraged him with jokes and jibes over United's poor form this season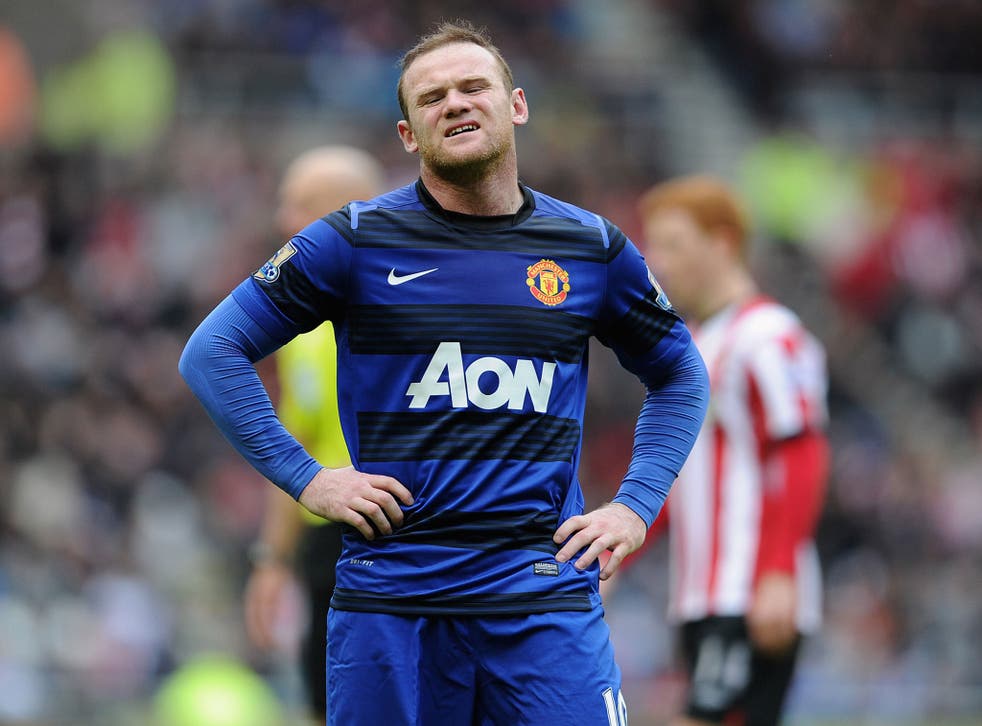 Manchester United fans may be praying for their season to turn around if their top-four hopes are to be realised, but it seems the players are also hoping for a divine intervention after striker Wayne Rooney turned to God in his time of need.
That is, the GOD TV channel, after the England international revealed he was up at 2am following United's shock 2-1 defeat at Stoke that consigned them to an eighth Premier League defeat of the season.
Manager David Moyes has struggled since taking over at Old Trafford following the retirement of Sir Alex Ferguson last summer, but he has yet to reveal whether he is praying for a turnaround in his side's fortunes.
Posting on his official Twitter account, Rooney was reported by The Sun to have wrote: "@godtv I'm watching and feel you. Much love."
It comes after the 28-year-old has previously revealed his religious side, admitting he prays for his family – wife Coleen and sons Kai and Klay – ahead of every match.
However, while Rooney's admission of his viewing pleasures is neither earth-shattering nor surprising, he soon deleted the tweet after receiving a number of tongue-in-cheek replies from the public.
One response from Tino Cappuccino read: "Your teams gonna need more than God to resurrect your top 4 hopes" while another user posted: "Is Rooney OK? Tweeting Godtv at 2am in the morning, has he turned to God cos of Moyes?"
Fans at Old Trafford won't give a second glance if Rooney's prayer are answered, given their poor form seeing them languish down in seventh place, 15 points behind league leaders Arsenal in what has been their joint-poorest defence of the Premier League title since its induction in 1992 – they finished 15 points behind Arsenal's 'Invincibles' in 2003-04.
Stoke 2 Man United 1 - in pictures

Show all 8
Register for free to continue reading
Registration is a free and easy way to support our truly independent journalism
By registering, you will also enjoy limited access to Premium articles, exclusive newsletters, commenting, and virtual events with our leading journalists
Already have an account? sign in
Register for free to continue reading
Registration is a free and easy way to support our truly independent journalism
By registering, you will also enjoy limited access to Premium articles, exclusive newsletters, commenting, and virtual events with our leading journalists
Already have an account? sign in
Join our new commenting forum
Join thought-provoking conversations, follow other Independent readers and see their replies