Why is it that there's no women's team at Manchester United? - Michael Calvin
THE LAST WORD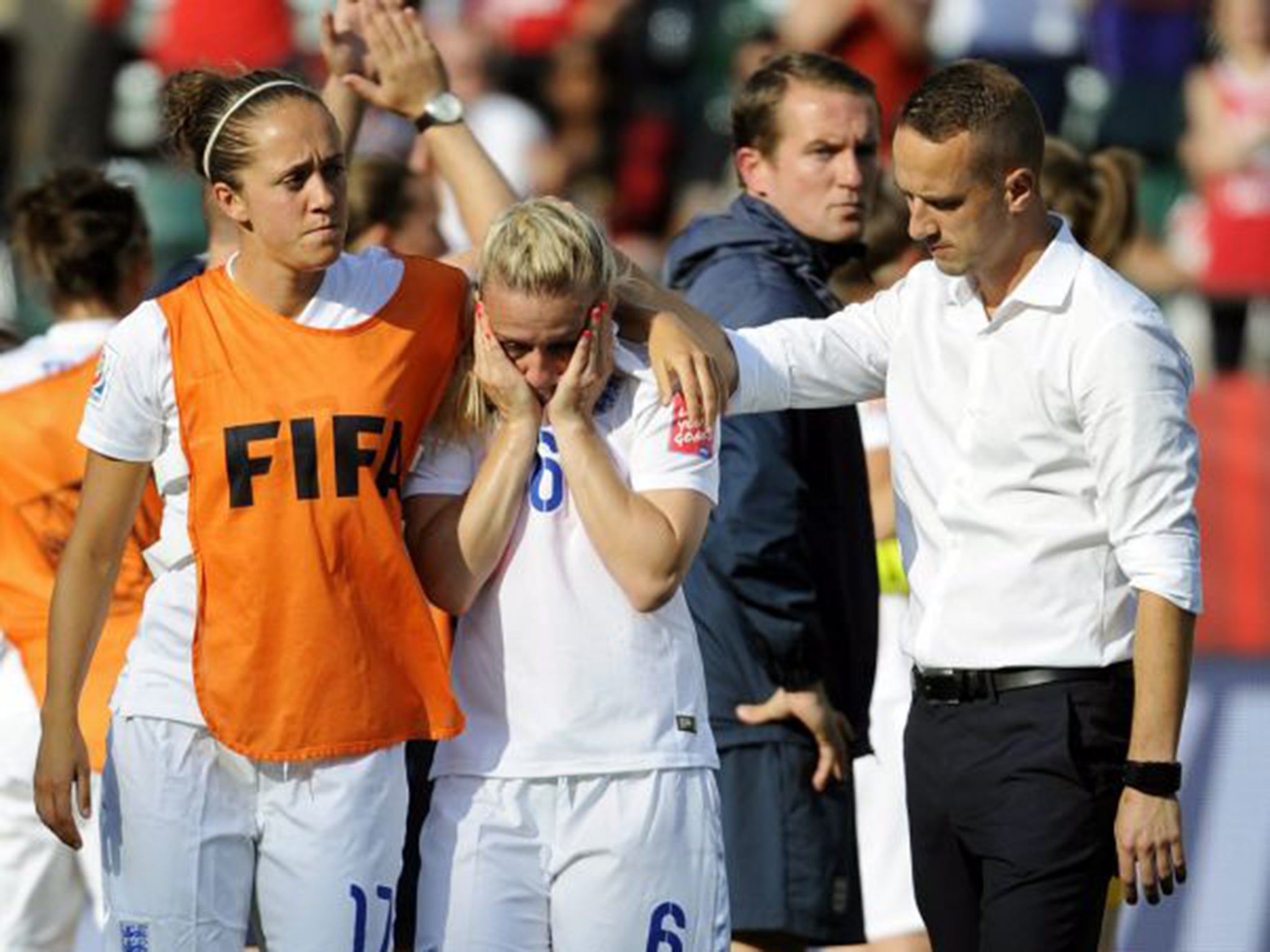 The cold, grey logic of Manchester United's marketing strategy corrodes the concept of emotional commitment, so supporters are regarded as "addressable individuals" whose buying habits are minutely analysed and efficiently exploited.
The avowed aim of the Mad Men of Old Trafford is to "engage and transact". Such jargon cascades condescension, but the policy is startlingly successful.
The latest Forbes survey values the United brand at a fraction less than £2billion. Their new 10-year "leverage and sponsorship" kit deal with Adidas is worth £750million. One thing, however, does not add up.
United claim the world's biggest female fanbase yet refuse to run a senior women's team. They did so from 2000, when they subsumed an existing club, Corinthians, until two months after the Glazer takeover in 2005, when it was dropped as "not being part of the core business".
Women's World Cup - in pictures
Show all 11
Commercially illogical, transparently outdated and personally insulting, it represents the attitude women's football must change, through force of example and administrative intervention, if the galvanising power of the World Cup is to be maximised.
Puzzlingly for such a progressive club, with a female owner, Southampton are also without a senior women's team, dropped on economic grounds a decade ago. The other 18 Premier League clubs are represented throughout the pyramid of the women's game; 35 of the 72 Football League clubs play in the top four tiers.
Despite the dribbling of the occasional cartoon sexist in the mainstream media, and the sociopathic mocking of Laura Bassett on Twitter following her fateful own goal in the World Cup semi-final, this England team has engaged the nation emotionally and impressed professionally.
Experience suggests that a trail- blazing group of footballers will suffer the traditional Olympic hangover, where the starburst of global recognition for unfashionable athletes fades into a twilight of partial remembrance. Excellence is consistent yet appreciation is finite.
The game is undoubtedly advancing at elite level. Chelsea are among a record 56 clubs from 47 national associations who will contest next season's Uefa Women's Champions League. The FA are effectively promoting the FA Cup final, between Chelsea and Notts County at Wembley on August 1.
Yet the reality of the women's game requires restatement. Newcastle United WFC, one of five clubs with Premier League associations seeking to gain promotion from the third-tier National League to the new Super League 2, are an instructive case study.
The Lady Mags are sustained by volunteers. Players are required to pay £250 to play. They visit local supermarkets with buckets for loose-change collections which help to raise the £30,000 required to fund the club for a season. Mike Ashley has surely spent less on a decent night out.
Endemic issues – poor coaching, inadequate facilities – are other avoidable obstacles. Not enough is being done at a strategic level by the Government, who have conspired in the social and financial betrayal of a non-existent Olympic legacy.
As a qualified football coach, Tracey Crouch has the opportunity to emerge as that rarity, a Sports Minister with a sense of purpose. She must be remorseless in embarrassing professional clubs and organisations like the Premier League into developing the women's game, from grassroots to elite. Small-mindedness must be exposed at every level. This generation of players have already been denied a chance of repeating their success, as Team GB in the 2012 Olympics, in Rio due to the petty politics of the men's game.
United's position is unsustainable and counter-productive. Their Under-17 girls team, run by their charitable Foundation as part of a Centre of Excellence, have lost only three times over the last three seasons. Talent is wasted, since players are forced to leave once they reach 18.
United are not alone in wallowing in sexist ignorance – Real Madrid, the world's richest club, also ignore the women's game – but their profile offers an opportunity to apply potentially catalytic pressure.
It is time to tighten the purse strings. The Mad Men should be addressed in the only language they understand, a boycott of merchandise and related sponsors until the club has a corporate commitment befitting the 21st century.
Where's Hughes' legacy
Phillip Hughes attacked life and avoided negativity. He played his cricket passionately but with a quiet sense of perspective. He didn't shy away from conflict, yet he put it into context.
His death at the crease was a unifying tragedy, which scoured the soul of the game, yet aggression and intimidation returned to Test cricket with barely a blip. We were probably naïve in expecting his example not to be forgotten so quickly, but his legacy remains relevant, especially at the start of this Ashes series.
It is in no-one's interest to neuter one of the great rivalries in sport, but everyone benefits from ensuring traditional bite is not replaced by bile.
Portents are unpromising. David Warner's suspiciously timed reminder of the subtext to the punch he infamously applied to the chin of Joe Root was unnecessary and unbecoming. The players should leave the poison and posturing to such pantomime dames as Shane Warne and Geoffrey Boycott.
Hughes would have recognised the simple joy and generosity of spirit which defined this summer's warm-up series against New Zealand.
A thought occurs: it is not too late to name the man of the series award in his honour. It would be a fitting tribute to someone whose memory is worth cherishing.
F1 burdened by Hamilton
Jenson Button accepts the best he can hope for is the moral victory of finishing what is likely to be his final British Grand Prix. The indignity of a former world champion, trapped in a car with the power and handling of a milk float, reveals the basic flaw of a sport in deep decline.
Button is the sort of personality Formula One craves. Instead it is burdened by a champion like Lewis Hamilton, who gives the impression he deserves to be carried through life on a sedan chair.
Join our commenting forum
Join thought-provoking conversations, follow other Independent readers and see their replies