Gemma Grainger hails Wales finishing against Northern Ireland after lean spell
The Dragons had scored only six goals in their previous nine matches.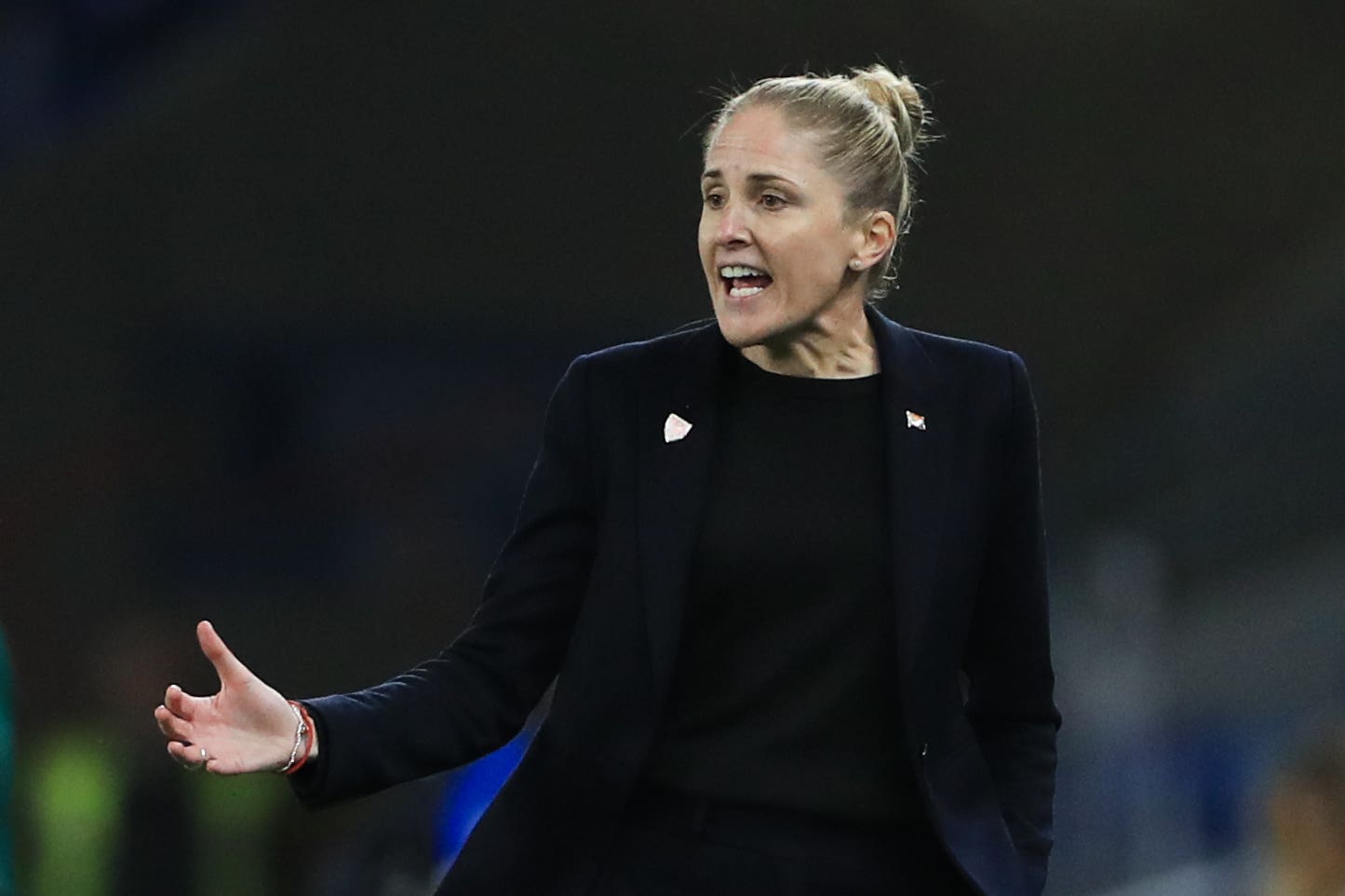 Wales boss Gemma Grainger praised her side's finishing after a 4-1 friendly victory over Northern Ireland ended their quiet streak in front of goal.
Wales had scored only six goals in their previous nine matches and had failed to find the net more than once in a game during that sequence.
But Jess Fishlock, Angharad James, Hannah Cain and Rachel Rowe were all on target as Wales scored four for the first time since beating Greece 5-0 in a World Cup qualifier in November 2021.
Grainger said: "We know we're a team that creates chances and to score four goals is really pleasing.
"You work hard to turn chances into goals and it's always margins when you play against good teams.
"We've really performed in that finishing phase and seen four different goalscorers.
"We want to keep putting the ball at risk and creating those chances.
"We always encourage the players to score those type of goals, and when they do come off it looks great. But it's about continuing to try and do the right things and work on how we are in that final third."
Wales lost out to Northern Ireland for a place at Euro 2022 before Grainger was appointed Dragons boss.
Despite missing out on this summer's World Cup, Wales have made significant strides since and will head into the inaugural Nations League in September with plenty of confidence.
Grainger said: "These games are about learning and I want to keep clean sheets, it will annoy the players that they haven't done so.
"But when you come in at half-time and you're three-nil up it's always a challenge from a mentality perspective.
"Three-nil is a big lead and in the second half we've had moments we've got to learn from.
"We are preparing to play Group A opposition in the Nations League and you can't afford to have those moments against those teams."
Northern Ireland had Andy Waterworth in interim charge following Kenny Shiels' departure at the end of January.
The Irish Football Association plan to appoint Shiels' permanent successor before their next game.
"First half Wales were really good, well rehearsed, and we were probably nervous first half," said Waterworth, the Irish Football Association's head of elite player development.
"But a coach once said to me 'you'll learn more from these games as it's a character-revealer'.
"I certainly saw a lot of character in the second half and nobody chucked it, which is important.
"Just to provide some context too, and I'm not looking for excuses, but the Welsh team are in season and most of our team are out of season."
On the search for a permanent manager, Waterworth added: "The Irish FA need to get the right person, however long that may be.
"There's a big Nations League campaign coming up and it was important to get the girls together and play a game of high quality."