Felipe vows to bring confrontational style to Nottingham Forest
The former Atletico Madrid defender is familiar to Liverpool and Manchester City fans after Champions League red cards.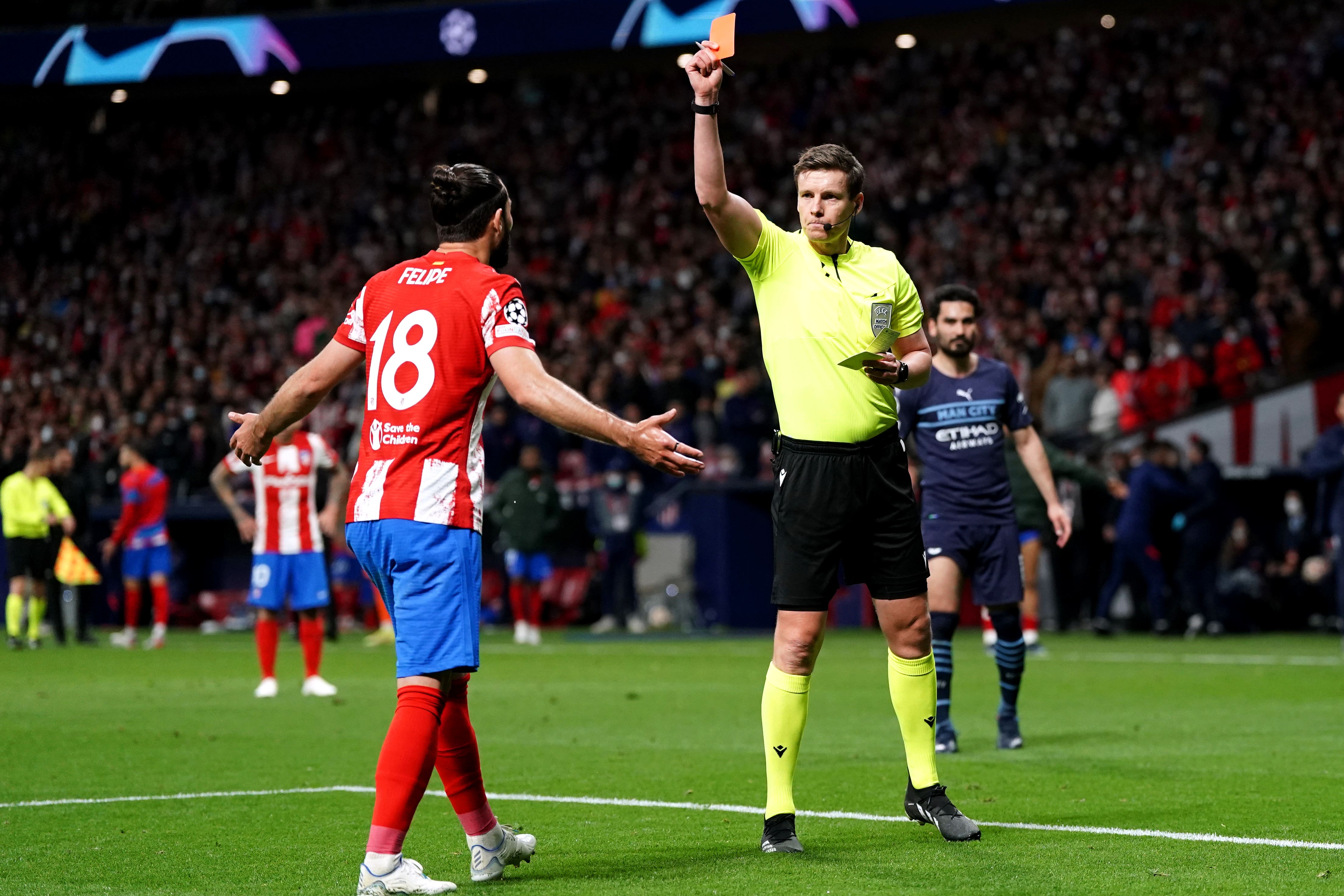 New Nottingham Forest signing Felipe has vowed to greet the Premier League with the aggressive style that brought him notoriety at former club Atletico Madrid.
The 33-year-old Brazilian joined the Forest recruitment drive on deadline day, signing from the Spanish side on an 18-month deal, and could make his debut against Leeds on Sunday.
Felipe is renowned for his competitiveness and made himself known to English fans in recent years when he received red cards in the Champions League against Manchester City for kicking Phil Foden and Liverpool after a bad tackle on Sadio Mane.
While the veteran will want to stay on the pitch during his time at the City Ground, he intends to let Premier League strikers know he is there.
"It is a very competitive competition, we all know what the Champions League is like, the intensity is similar to the Premier League," he said of those two incidents.
"So you can expect similar from me, that is the way I play. Sometimes in these very competitive games we make mistakes in the heat of the moment, but that is the style we can expect from me.
"A lot of strength, going into challenges strongly, these are my characteristics and it is what people love in football around the world.
"Of course, that is why I wanted to come to the Premier League, the football has characteristics that is similar to mine and what I have experienced so far I have really enjoyed.
"I have been following the league for quite a while now, it is definitely the strongest league in the world."
It is little surprise Felipe has those traits given he worked under Diego Simeone in the Spanish capital, with the Argentinian the master of the dark arts.
"I think he really does have that, it is a characteristic that is rooted in his Argentinian background," he said. "This characteristic of Argentinian football, they are warriors, they have desire and a lot of grit.
"I really like that and I have this in my game too. With Simeone there is a lot of focus on the defensive process and I learned a lot from him."
Join our commenting forum
Join thought-provoking conversations, follow other Independent readers and see their replies