Why the Premier League's TV model could be about to change for good
A 'Netflix of football' might be impossible, but the Premier League's current broadcasting model is not working for supporters and change is urgently needed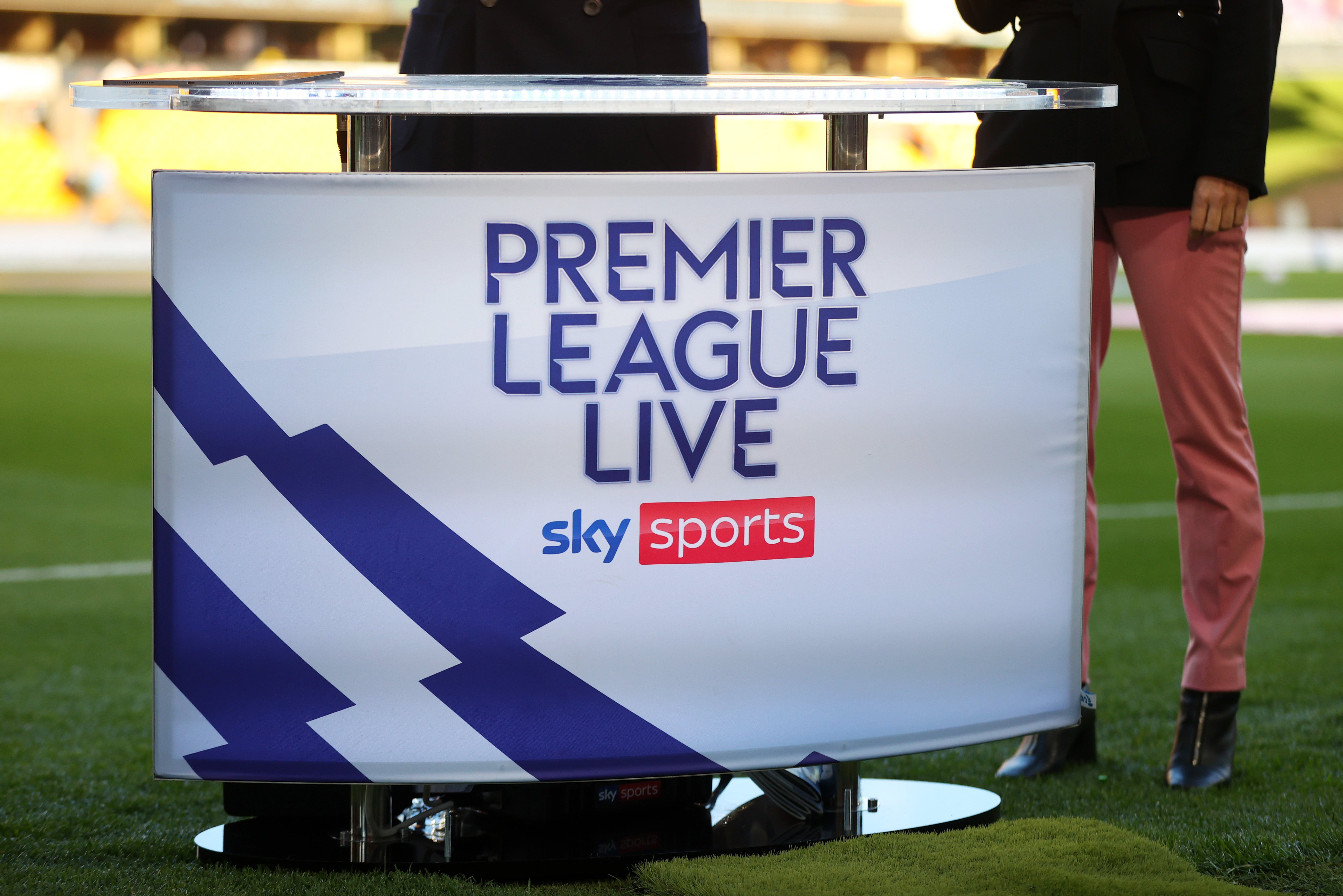 When news broke in late January that JP Morganwere willing to invest €1bn in Serie A for media innovation, it sent a ripple around Premier League executives. There are more than a few who think "this is exactly the sort of shock" the competition needs to be aware of. This is how you miss out on innovation.
One club owner has already been pushing for change but has been frustrated by how slow the monolith of the club's broadcasting model moves. It will be a feeling shared by many supporters on Wednesday night, some of whom will doubtless tune into Sky Sports and BT Sport for Arsenal vs Manchester City only to find it is on neither.
The biggest game of the Premier League season so far will instead be on the third and most recent provider, that also represent the first step into a more digital era. That is of course Amazon, whose purchase of their package means that anyone in the United Kingdom wanting to watch all of the possible televised games has to pay close to £100.
Increasing concerns about the expense and how this exactly serves supporters now run alongside greater frustrations over the model, that have become much more apparent in a globalised world. The UK audience will pay more than almost any other country for Premier League football but will get to watch fewer games, and often miss out on the ones they most want to watch. That is, of course, unless they go for the illegal streams the competition is so intent on cracking down on.
"Any supporters of a Premier League club who want to watch all of their club's broadcast matches also find themselves having to fork out for three different subscriptions at present," the Football Supporters' Association says. "There's no question that football consistently puts the needs of broadcasters ahead of match-goers by moving games at short notice."
Stakeholders in the game are conscious of how it is a potential weakness in what is by far the Premier League's greatest strength. The timing of this title showdown on Amazon is all the more pointed given it comes in the same week as the Champions League's return, just as all of the continental competition's foreign clubs are talking about how "something must be done" about English power. That power, which is absolutely unprecedented in the game's history, almost entirely comes from the multi-billion pound broadcasting model.
It is why the Premier League have naturally been reluctant to consider too much change - but that attitude has to consider how change may be forced upon them. The feeling from industry insiders is that "technology is now at the point where we are approaching a moment of significant transformation". There is a lot of experimentation going on, right up to wearable devices and Augmented Reality. A recent Enders analysis was bullish about the prospect of big tech coming into football, and Disney chief executive Bob Iger recently resisted pressure to sell ESPN because of how exciting he thinks the sports market looks.
Against that, the Premier League's anchoring to a pay TV infrastructure from 20 years ago could look very old very quickly. It's just that there remain good reasons for resisting change, even beyond unnecessarily risking an almost guaranteed cash flow of billions of pounds. There are no such guarantees about anything else. The system works for them.
Since any Premier League decision requires a two-third majority among its 20 clubs, any deal will be one which suits the most clubs - rather than just the most supported. The games are sold to broadcasters in as beneficial a way as they can. The ongoing refusal to sell every game, and the ongoing 3pm black-out, is meanwhile a concern for the wider football pyramid.
The reason that three subscriptions are required, meanwhile, is that it was seen as anti-competitive to only sell to one broadcaster. It's just that this has had the opposite effect for consumers, greatly increasing the expense.
That could also be the initial effect of more streaming companies entering, too, since more competitors will by definition drive up the price of contracts. It might well bring inflation of broadcasting revenue after a period of stagnation.
That is also why many industry figures think a "Netflix of football" is impossible. The way that streaming company initially grew was by buying rights cheaply through the funding of low-interest loans, before passing it all onto the consumer for low prices. The explosive success made people think it was going to be the future but, as more and more companies have entered the market, it has pushed prices up while diluting dominance of rights. There has been a similar fragmentation that works against consumers as in the football market.
This is likely to be the next step, before bigger negotiations start about "rebundling" - single contracts for consumers covering more rights. Or, as the language of the industry goes, "bringing it all together on one homescreen".
That is where big tech like Apple and Amazon could really open the next phase of sports broadcasting evolution, as they prospectively become suites of channels. Several sources believe Amazon would have been willing to go in on the Super League. Apple have meanwhile been experimenting with MLS, with many insiders seeing that as preparation to eventually go big in global football.
On that, a lot of people in football are waiting to see what happens with the next big US broadcasting deals. The global home of entertainment is inevitably where initial leaps tend to happen, and it is connected to how sport has generally been the most powerful force in driving media transitions. The emotional investment and live nature just brings customers in a more effective way than anything else.
That is, after all, the story of Sky. The English political-media landscape might look very different had Rupert Murdoch not struck a deal with the Premier League ahead of the 1992 breakaway. That was a point when the leaders of the English competition really were pioneers, and set the path to tear away from the rest of Europe. Figures who worked in the league at the time now laugh at how they were "pariahs" on the continent as the great fear was that showing 60 games a season was "going to kill the game". Now, almost every match is televised in almost every country - and they're still catching up with the Premier League.
That, however, is what may now encourage innovation elsewhere. This is why there were ripples about the Serie A story. There is that lingering fear you miss out on becoming the crucial first mover in the next stage. It is why some within English football believe the Premier League is completely missing an opportunity by not striking a deal with the EFL to use the lower leagues to experiment. It would seem to make obvious sense.
The Independent has been told that the Premier League did consider direct-to-consumer ideas in 2019, only to park it and return to it in the last few months. For their part, and largely related to the fact the great innovators in the USA go for 10-year deals, it is not expected that there will be major movement in the next Premier League broadcasting deal or even the one after that. The view is there is still too much attachment to the current structure. Even Iger was speaking as if the move from "linear" broadcasting to a hybrid of linear-digital and then finally fully digital will take 20 years.
But then all of this is predicated on what we know now. "We have no idea what technology can suddenly come out of left-field," one industry source says.
Even amid so much potential upheaval, however, all of this is based on core ideas. The success of any broadcasting model is ultimately dependent on the quality of the football, the relationship with the supporters and - simply but crucially - the fact all this is live.
This is something else some will notice on Wednesday evening. Depending on your broadband, the coverage may be a crucial few seconds behind social media or just the news. It points to the ongoing frictions of new technology and an old model.
Join our commenting forum
Join thought-provoking conversations, follow other Independent readers and see their replies