Adam Johnson: Sunderland manager Sam Allardyce breaks silence on why club let footballer continue playing
The 28-year-old was found guilty of one count of sexual activity with a child which relates to sexual touching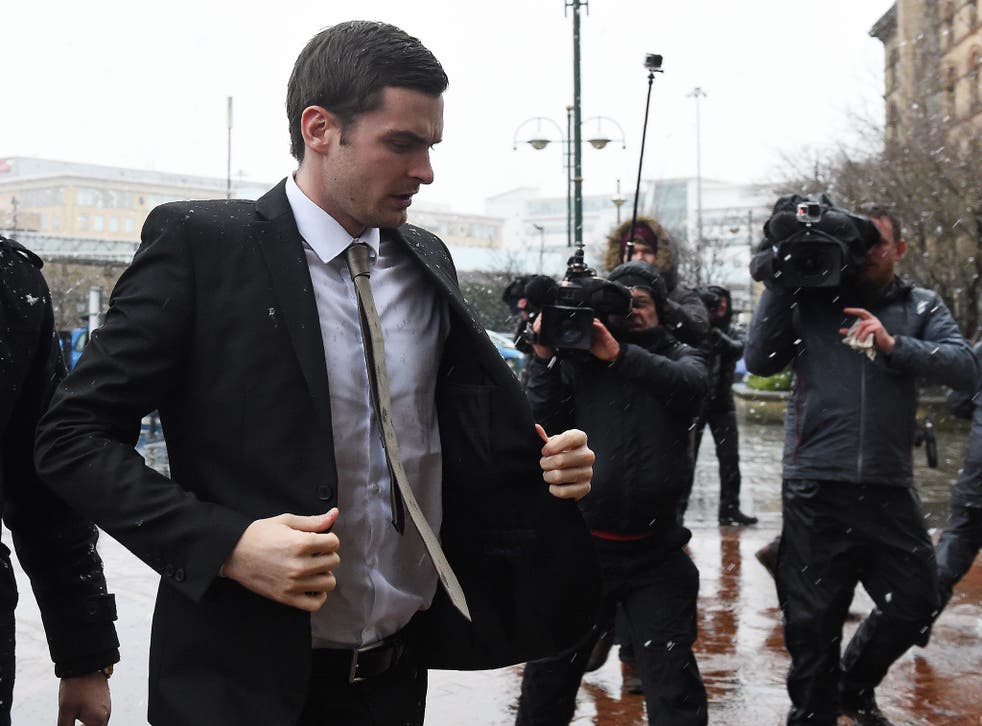 Sunderland manager Sam Allardyce says Adam Johnson's guilty plea to child sex offences was a "massive shock" as the footballer awaits sentencing for sexual activity with a 15-year-old girl.
The 28-year-old, who faces a custodial sentence despite being cleared of a second offence, initially refuted all claims made against him before changing two pleas against sexual activity and grooming charges on the first day of his trail.
Johnson had previously continued to play in the Premier League for Sunderland but was sacked by the North East club immediately after admitting to the two counts.
"It was a massive shock," said Allardyce, the manager since October 2015. "Justice has been done, he's let everybody down. He's gone through the process, and the process has proven that he's guilty.
"Now he has to serve his sentence, and there's not a lot of sympathy here for Adam Johnson, there's no doubt about that. I'm hugely disappointed on Adam Johnson, and what has happened. But my sympathies don't lie with him, they lie with the victim and the family.
"Now the judgement has been made, we all feel extremely let-down by what has happened and by what Adam has done. As far as I know, Adam was pleading not guilty all the way through from the day I arrived. Obviously this incident had happened well before I got here.
"The information to me was that he was pleading not guilty to all charges, and that was why we continued to let him train and play for us. We were all at the football club stunned and shocked the day before the trial started when we heard a guilty plea come out.
Adam Johnson: Career in pictures

Show all 9
"I was sat at home when it came on the news, and I was just gobsmacked because as far as we were concerned, it was going to be not guilty on all charges."
Sunderland released a statement on Wednesday afternoon after Johnson's guilty verdict denying any prior knowledge of his intention to plead guilty to the two initial charges.
It said: "This is utterly without foundation and is refuted in the strongest possible terms. The club never placed any pressure or demands on Mr. Johnson to play football during this process. Decisions in relation to the pleas and the conduct of the trial have been left entirely to Mr. Johnson and his highly experienced and skilled legal team. Mr. Johnson has admitted in evidence that he changed his plea 'on legal advice'.
"The club only became aware of the change of plea, in relation to two of the four counts on the indictment, on the first day of the trial, after hearing it reported through the media. The club was not advised in advance that Mr. Johnson would plead guilty to any offence."
Register for free to continue reading
Registration is a free and easy way to support our truly independent journalism
By registering, you will also enjoy limited access to Premium articles, exclusive newsletters, commenting, and virtual events with our leading journalists
Already have an account? sign in