Adam Johnson guilty: Sunderland refute claims they knew of plea change in 'strongest possible terms'
The 28-year-old was cleared of engaging in oral sex with the 15-year-old but was found guilty of a second count which relates to digital penetration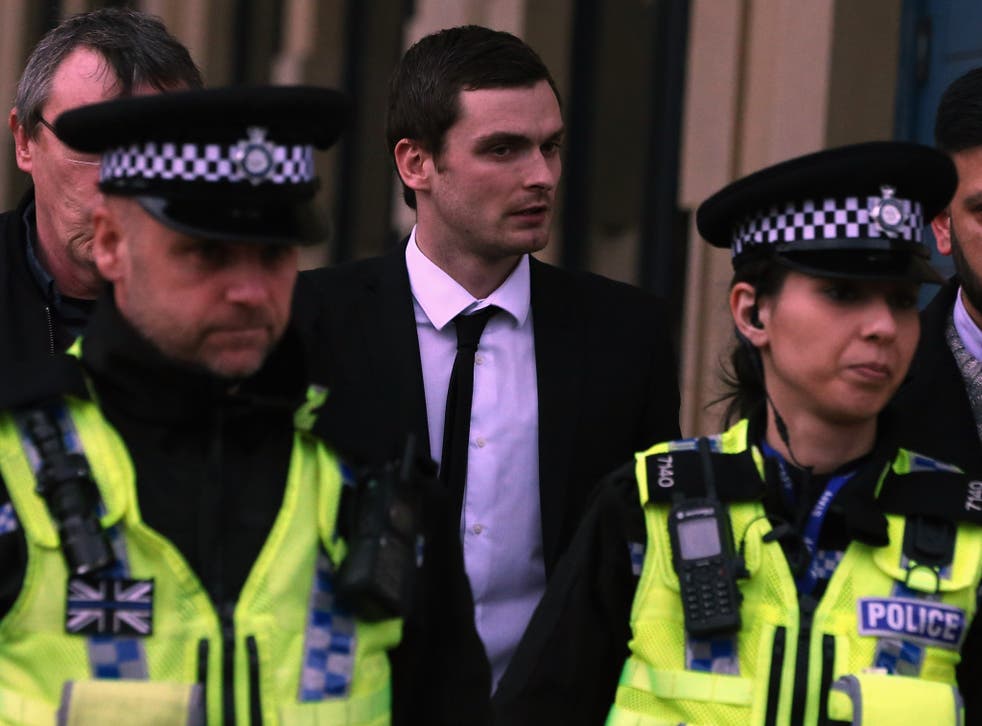 Sunderland have denied in the "strongest possible terms" they were aware Adam Johnson would change his not guilty pleas against counts of child sex offences and grooming.
The England footballer was found guilty of sexual activity with a child this afternoon. The 28-year-old was cleared of engaging in oral sex with the 15-year-old but was found guilty of a second count which relates to digital penetration.
Johnson, who has been told by the judge that a custodial sentence is almost inevitable, initially refuted all the claims made against him before altering two pleas, against claims of sexual activity and grooming, on the first day of his trail.
The Premier League club sacked the midfielder immediately without notice after his plea change.
In a statement on their official website Sunderland said: "The club did not give evidence either for the prosecution or the defence in this case. It was therefore not present in court when it is understood that a suggestion was made that the club knew all along that Mr. Johnson was intending to change his plea just before trial to enable him to continue to play football for the club and that the club may also have been involved in tactical discussions about the plea.
"This is utterly without foundation and is refuted in the strongest possible terms. The club never placed any pressure or demands on Mr. Johnson to play football during this process. Decisions in relation to the pleas and the conduct of the trial have been left entirely to Mr. Johnson and his highly experienced and skilled legal team. Mr. Johnson has admitted in evidence that he changed his plea 'on legal advice'.
"The club only became aware of the change of plea, in relation to two of the four counts on the indictment, on the first day of the trial, after hearing it reported through the media. The club was not advised in advance that Mr. Johnson would plead guilty to any offence.
"Had the club known that Mr. Johnson intended to plead guilty to any of these charges, then his employment would have been terminated immediately. Indeed, upon learning of the guilty plea on 11 February 2016, the club acted quickly and decisively in terminating Adam Johnson's contract without notice."
Register for free to continue reading
Registration is a free and easy way to support our truly independent journalism
By registering, you will also enjoy limited access to Premium articles, exclusive newsletters, commenting, and virtual events with our leading journalists
Already have an account? sign in
Register for free to continue reading
Registration is a free and easy way to support our truly independent journalism
By registering, you will also enjoy limited access to Premium articles, exclusive newsletters, commenting, and virtual events with our leading journalists
Already have an account? sign in
Join our new commenting forum
Join thought-provoking conversations, follow other Independent readers and see their replies