Adidas Tail shouldn't wag Manchester United dog but bark of the money men cannot be ignored
COMMENT: Herbert Hainer's comments won't have been well received at club's Mayfair offices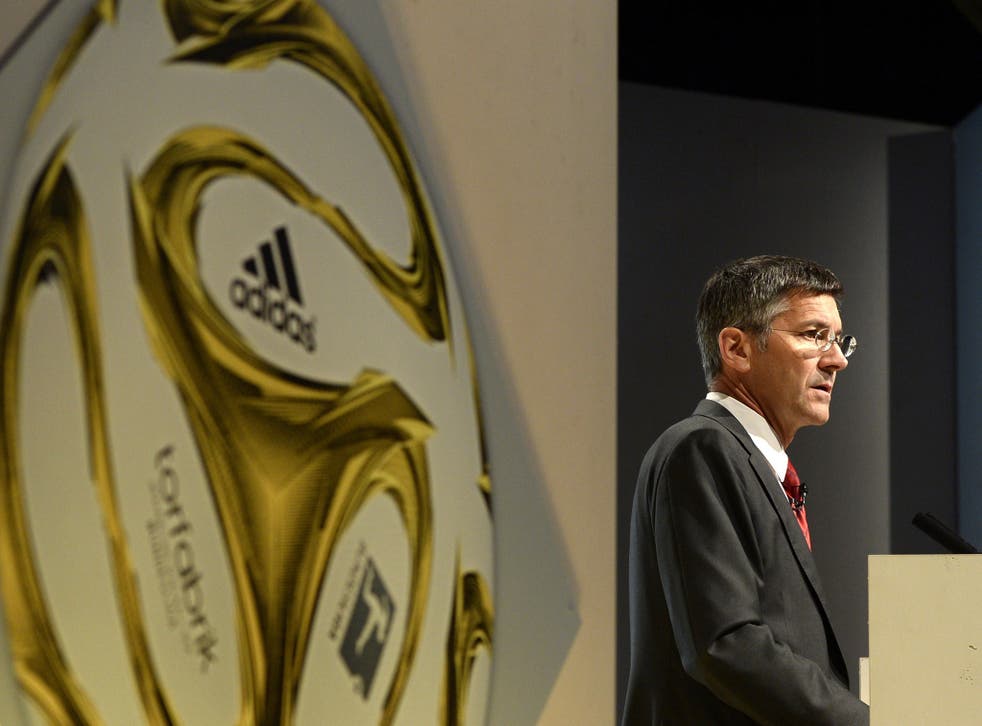 Herbert Hainer can at least count himself fortunate that Sir Alex Ferguson no longer prowls Old Trafford as Manchester United manager, if only because there will be no haartrockner waiting for him at the end of a telephone.
With the Adidas chief executive taking the bold step of offering a critical opinion of United's unattractive style of football under Louis van Gaal this season, his observations may appear nothing more than the tail attempting to wag the dog, purely on the basis of the £750million that the German sportswear company is pumping into the club's coffers between now and 2025.
Ferguson would have erupted in fury and reached for the hairdrier (haartrockner to Hainer) and Van Gaal is unlikely to pass up the opportunity of reminding the man who signs the Adidas cheques that he should stick to talking about three stripes rather than 3-5-2. But the 70-plus commercial executives who drive the club's money-making machine from their plush offices in Mayfair will be concerned by the football-related grumbles from Adidas HQ.
When Paul Scholes described United as being "boring" under Van Gaal earlier this season, it was bad enough for the club to have one of its most illustrious former players sticking the boot into the Dutchman's so-called "philosophy". But when the top man at Adidas speaks of the football being "not exactly what we want to see", those charged with selling the brand to would-be sponsors are suddenly faced with a new problem.
For more than a decade now, since the Glazer family ramped up the club's commercial operation to the point where it is now the most successful in world football, United were pushing at an open door when it came to selling shirt-space. Boxes would be sent to multi-national companies, which included a United shirt bearing the logo of said company, in an attempt to lure them into throwing millions at the club in order to make it happen for real.
A relationship with United gave those companies the chance to bask in the reflective glow of the club's success, it's renowned style of play and the star names wearing the shirt. United were a Trojan horse for the likes of AIG and Aon to claim brand awareness in the Far East or for Chevrolet to sell cars in China, but with Manchester City, Chelsea and Arsenal beating United to trophies in England and the biggest stars choosing to play for Barcelona or Real Madrid, their lustre is fading.
And if they are beginning to turn fans and sponsors off with their "boring" football, Hainer's words may carry more weight than Van Gaal could imagine.
Register for free to continue reading
Registration is a free and easy way to support our truly independent journalism
By registering, you will also enjoy limited access to Premium articles, exclusive newsletters, commenting, and virtual events with our leading journalists
Already have an account? sign in
Register for free to continue reading
Registration is a free and easy way to support our truly independent journalism
By registering, you will also enjoy limited access to Premium articles, exclusive newsletters, commenting, and virtual events with our leading journalists
Already have an account? sign in
Join our new commenting forum
Join thought-provoking conversations, follow other Independent readers and see their replies