After decade in charge, David Gill to step down as Manchester United chief executive
Sir Alex Ferguson offers high praise for departing chief executive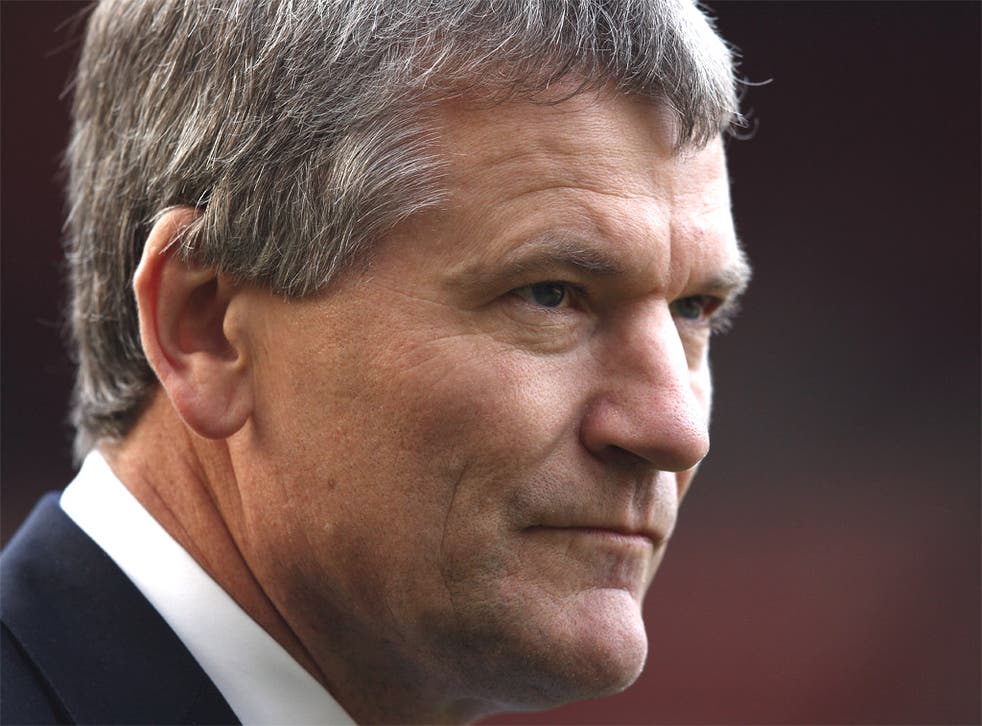 Manchester United chief executive David Gill will step down at the end of the season as he pursues a place on Uefa's executive committee.
Gill has been chief executive since September 2003 and on 30 June 2013 will leave his post, with his responsibilities being assumed by executive vice chairman Ed Woodward. Gill, though, will stay on the board which he has been on for 16 years and which will choose the successor to Gill's great ally, United manager Sir Alex Ferguson.
"I am looking forward to continuing my involvement on the club board," Gill said. "And I hope to be able to make a contribution to the game on a wider national and European level."
Gill is a candidate for election to Uefa's executive committee ahead of elections to be held before the Champions League final in London in May. He was also appointed vice-chairman of the Football Association in October last year.
Sir Alex Ferguson said that Gill's departure would be a "big loss" to him.
"David has been a magnificent chief executive," Ferguson said. "Of course, we have had a million arguments, but I have always enjoyed them because I know that David has two great qualities: he is straight and he always puts Manchester United first. No disagreement is ever personal with him. He always wants the best for United, whether it's the players, the training ground or the staff."
"Him stepping down is a big loss to me but the fact that he is staying on the board encourages me that the reason for his departure is heartfelt, that he believes it is time for the club to move on. If I could have found a way of persuading him to stay I would love to have done that."
Gill's 10-year tenure as chief executive has been defined by continued success on the pitch but also a very unpopular takeover of the club by the Glazer family, which loaded debt onto the club.
Manchester United Supporters Trust, vocal critics of the Glazer family, acknowledged Gill's role in a period of success for the club but acknowledged a sense of disappointment at his working with the Glazers.
"On a personal level we liked and respected him but despite his initial strong resistance when the crunch came we ended up on opposite sides of the takeover barricade," MUST's statement said.
"Undoubtedly many fans were unhappy that he didn't stand down on principle and appeared to make a u-turn on his previously vehement opposition to loading debt onto our club."
Register for free to continue reading
Registration is a free and easy way to support our truly independent journalism
By registering, you will also enjoy limited access to Premium articles, exclusive newsletters, commenting, and virtual events with our leading journalists
Already have an account? sign in
Register for free to continue reading
Registration is a free and easy way to support our truly independent journalism
By registering, you will also enjoy limited access to Premium articles, exclusive newsletters, commenting, and virtual events with our leading journalists
Already have an account? sign in
Join our new commenting forum
Join thought-provoking conversations, follow other Independent readers and see their replies