Alan Curbishley interview: 'The time I've been out hasn't been other people's fault, it's probably been mine'
Exclusive: The former Charlton Athletic and West Ham United manager admits his exile from football boils down to his own decisions but is keen to get back into management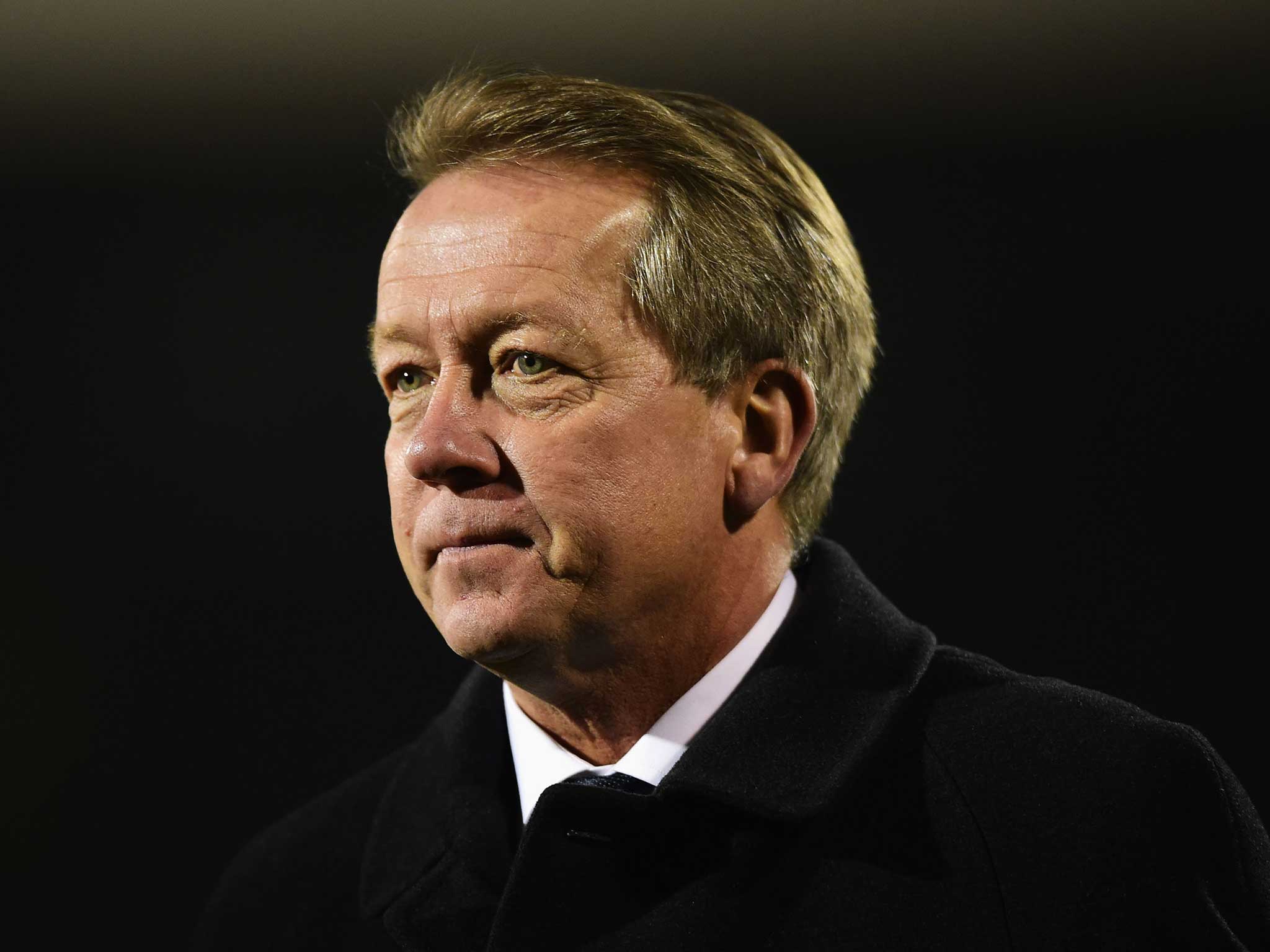 Alan Curbishley knows he has become exiled somewhat since leaving West Ham eight years ago. Born to a London docker half-way through the last century, the 58-year-old fulfilled every eastender's dream when he strolled through the famous claret gates at the old Boleyn Ground as manager in 2008.
With a little help from Carlos Tevez, illicitly procured under the previous regime, Curbishley was able to reverse their collision course with relegation that year courtesy of a final-day skirmish at champions Manchester United.
Nicknamed 'Whizz' by ex-team-mate Pat Holland, the former midfielder-turned-manager proceeded to guide West Ham to the same mid-table tranquillity he achieved during the bulk of his 15 years at Charlton. Curbishley had earlier held a 'tea and biscuits' meeting with Brain Barwick, the Football Association chief executive, in 2006, where the possibility of replacing Sven-Goran Eriksson as England manager was discussed.
Despite an ugly end to his time at Upton Park, winning a £2.2m pay-out from the club he followed religiously as a boy, Curbishley's career trajectory was climbing an upward gradient. But it all just stopped. The odds of him returning to management lengthened, the football community moved on, the punditry offers flooded in.
"It took me a year to sort out my problem at West Ham," he says on the top-floor of the News building in London Bridge, home to the publishers of his new book Game Changers. "And then after that, I was perhaps a little too picky. I was told by other senior managers 'don't be out too long' but I was waiting for a job that I thought was the job for me.
"I was getting [offers from] clubs that were in trouble in the Premier League but I was waiting for the club that I thought was going to be right for me. One did come along and I thought I had it; I met the club three times. I never got it. Someone came in at the end and got the job. I basically lost my enthusiasm for it."
The man he replaced at West Ham almost a decade ago, Alan Pardew, knows how to survive in the "bizarre" world occupied by football managers, Curbishley says. Pardew was forced to sink into the murky backwaters of the third tier with Southampton in 2009, via a brief spell at Charlton, but was quickly snapped up by Mike Ashley at Newcastle a year later.
Curbishley adds: "You do have to get back in as soon as you can, a bit like Alan when he went to Southampton, he suddenly ended up at Newcastle. I did think after the problems I had at West Ham, I wanted to make sure my next job was right for me and it never happened. And now I don't think there's any way back really but we'll have to wait and see."
Sam Allardyce is another survivor of Curbishley's generation. Although he has never said it publicly, the new England manager seems to grasp that sell-by dates stick easily in football management. Even if the shoe doesn't fit entirely perfectly, like at Newcastle in 2007, Allardyce's CV proves why it's far better to be in work than not in the most cut-throat of industries.
Sam Allardyce career in pictures
Show all 21
Curbishley remembers the England interviewing process well. With Charlton at the height of their powers in the Premier League and talk of job opportunities at Tottenham and Aston Villa on the horizon, his career peaked in the mid-' noughties'. The sabbatical which transpired since has come as a surprise to everyone in football, not least Curbishley himself.
"I was on the same list as Sam in 2006. Sven-Goran Eriksson had left and I think it was me, Sam, Steve McClaren, I think Martin O'Neill may have been there, I'm not too sure. It was a difficult time because Sven left and the idea was that everyone was going to have a 'tea and biscuits' meeting just to get to know Brian Barwick and then a full blown interview.
"The problem was I went for tea and biscuits and was seen leaving the chat which put me under a bit of pressure. We were playing at the weekend, a live game on Sky, when it all came out Sunday morning so I had to deal with that. It was so open that I couldn't go on the meeting that Sam did and others did because I had an FA Cup quarter-final reply.
"Mine was a last minute interview at the FA, I remember it well. Mine was sometime after all the others. But I was involved in the process and understood what Sam and the other people went through this time around. I had a year left at Charlton, I was considering my future there as well.
"I left the meeting thinking I was pleased to have been involved and perhaps understood what the brief was. I wasn't too sure if I was going to get the job. So when I didn't [get it] it wasn't the biggest disappointment. I think Sam's come out and said he was really disappointed but I wasn't because I had done my time, a long time, at Charlton, and I was obviously thinking about the future and that's what happened in the summer for me anyway."
Like scores of English managers before him, Curbishley knows he may have to look to the Football League for a route back into the game. After helping Kit Symons at Fulham last year in an 'advisory' role which seems in vogue these days, could an emotional return to Charlton one day materialise?
"I think at the moment the situation at Charlton is very, very difficult," he says. "Last week they played a pre-season friendly and there was a couple of thousand people there at a 30,000-seater stadium. It's a difficult time for them at the moment.
"The role I can see is perhaps an advisory role, helping out, perhaps even on the coaching side. Listen, if a Premier League club came in to me now, I'd jump at it with both hands but I think that's a long way off because of the time I've been out.
"The time I've been out hasn't been other people's fault, it's probably been mine."
Game Changers: Inside English Football: From the Boardroom to the Bootroom by Alan Curbishley is published by HarperSport, £20.
Join our commenting forum
Join thought-provoking conversations, follow other Independent readers and see their replies