Alan Pardew sacked: Crystal Palace 'ask manager to step down' after run of poor form through 2016
Pardew has been dismissed with Palace 17th in the Premier League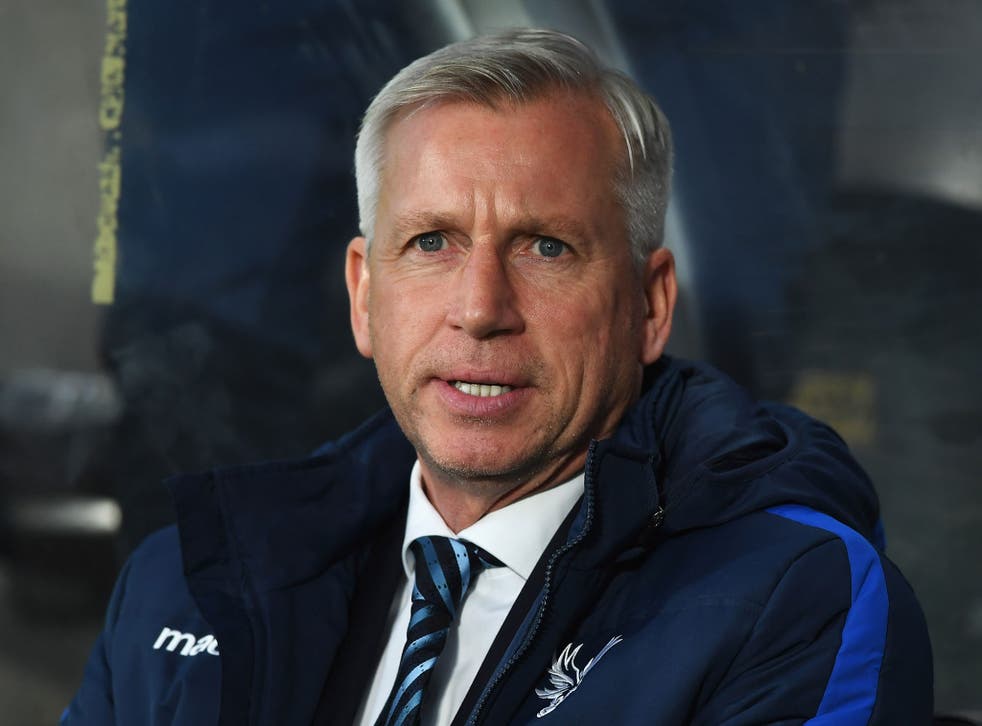 Crystal Palace have sacked manager Alan Pardew, 17 games into the Premier League season after last Saturday's 1-0 defeat by Chelsea sealed his fate
Pardew leaves the club two weeks short of his two-year anniversary with the Eagles, having taken the reins on 3 January 2015 after he left Newcastle United in a deal that cost Palace around £2.5m in compensation.
It's understood that Pardew will receive around £4.8m in compensation, having held a £60,000-a-week deal that ran until the summer of 2018.
The early favourite to replace Pardew is another former Newcastle manager in Sam Allardyce, with the recently dismissed England manager understood to be due in London on Friday for a meeting with the Premier League club just three months after his 67-day reign with the national team came to an end.
55-year-old former Palace midfielder Pardew had hoped for a new contract after leading Palace to a 15th-place finish in 2015/16, having ended his first season at Selhurst Park in a credible 10th place. However, Palace's form in 2016 has been nothing short of terrible, with the south London club holding one of the worst records in English football for the calendar year in which they have recorded just six league victories since the turn of the year.
A club statement issued on Thursday afternoon read: "Crystal Palace F.C. have today asked Alan Pardew to step down as Manager of the Club."
Pardew issued a statement through the club, in which he thanked the club and the staff there for his time spent as manager, and expressed his disappointment with the decision given it is a club close to his heart due to his four years there as a player in the later 80s and early 90s.
"I would just like to take the opportunity to thank everybody at Crystal Palace for their fantastic support," Pardew's statement read. "In particular a big thanks to the players who gave me absolutely everything and Steve Parish and his Board.
"Personally I have a lot of good feelings for this football Club and am sad that my time there has ended.
"I feel that I have a special bond with the club and hope that hasn't been affected, I wish everybody associated with the Club the best of luck in the future including of course the fans who have been magnificent."

Club chairman Steve Parish, a close ally of Pardew during his time at Selhurst Park, said: "I would like to put on record our sincere gratitude for the tremendous service Alan has given us, both in his time here as Manager and previously as a player.
"Following a fantastic second half of 2014/15, the 2015/16 season culminated in only narrowly missing out on winning the FA cup as well as securing our Premier League place for a record breaking fourth time. During his tenure Alan's hard work and dedication were without question, he has improved so many areas of the Club and we wish him the very best for the future."
Join our new commenting forum
Join thought-provoking conversations, follow other Independent readers and see their replies