Alex Oxlade-Chamberlain up for sale due to lack of progress at Arsenal
Arsenal have failed to find the net in five of their last eight matches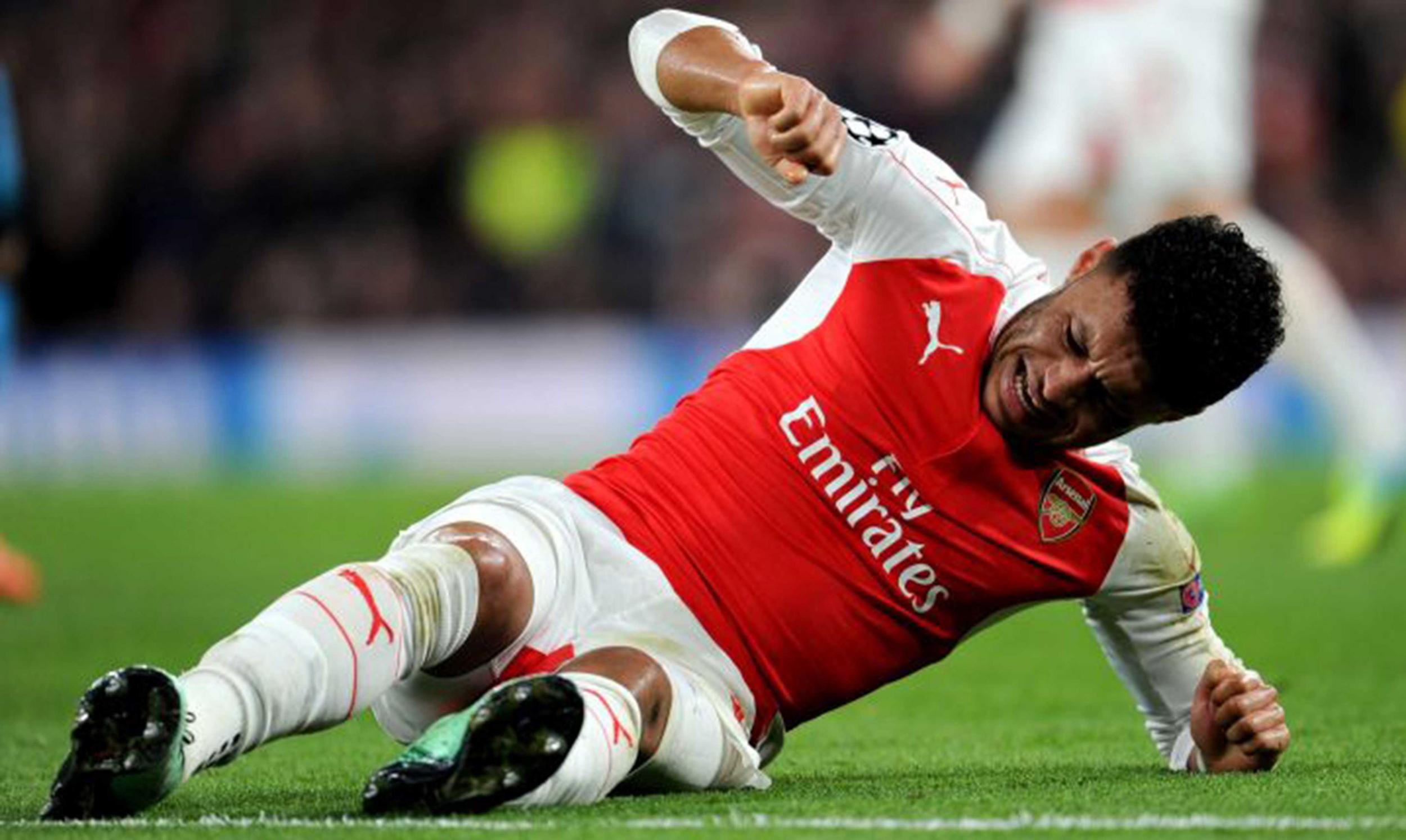 Arsenal are ready to listen to offers for England international midfielder Alex Oxlade-Chamberlain this summer as it is thought he has not made enough progress during his five seasons at the Emirates.
Arsène Wenger paid £12m to Southampton in 2011 for the then 17-year-old, who has made 149 senior appearances for the club, during which time he has broken into Roy Hodgson's England team. But Wenger fears that Oxlade-Chamberlain has not developed as he first hoped, and if the club can make more than their money back this summer then they would be open to selling him.
Oxlade-Chamberlain, who could miss up to the next six weeks with a knee injury, has just over two years remaining on his contract, and as a 22-year-old international would cost more than £15m on the summer market. Chelsea made an enquiry about the player last summer, during the Petr Cech negotiations, but Arsenal said no.
As for the injury Oxlade-Chamberlain sustained during Tuesday's 2-0 Champions League defeat to Barcelona, in which he missed Arsenal's best chance, Wenger said: "He is devastated. Let's hope that we get good news [after it is assessed] that it's only two or three weeks, not six or seven."
Arsenal face Manchester United at Old Trafford on Sunday with Wenger agonising over whether to drop Olivier Giroud as he tries to solve his team's goalscoring crisis – Arsenal have failed to find the net in five of their last eight matches.
"It is going through my head at the moment," said Wenger. "I agree that our goals have dried up seriously and we have to find a solution."
Wenger predicted that his players, having played well against Barcelona and lost would want to make amends tomorrow. "This team has always responded well to defeats, and I personally hate defeat, as do the players themselves," he said. "The best way to get that out of their system is to respond."
Arsenal released their financial half-year results yesterday, for the six months to 30 November 2015. Their turnover continued to increase, up to £158m from £148.5m, built mainly on Champions League broadcasting revenue and commercial partnerships. Although Arsenal Holdings recorded an overall loss after tax of £3.4m, its cash reserves still stand at £135.9m.
Join our commenting forum
Join thought-provoking conversations, follow other Independent readers and see their replies