Arsenal news: Alexis Sanchez offers Gunners new hope of contract renewal with latest remarks
Sanchez's future remains unclear, with the forward yet to sign a new deal, but his recent admission that he is 'really happy' at Arsenal will help alleviate growing concerns at the club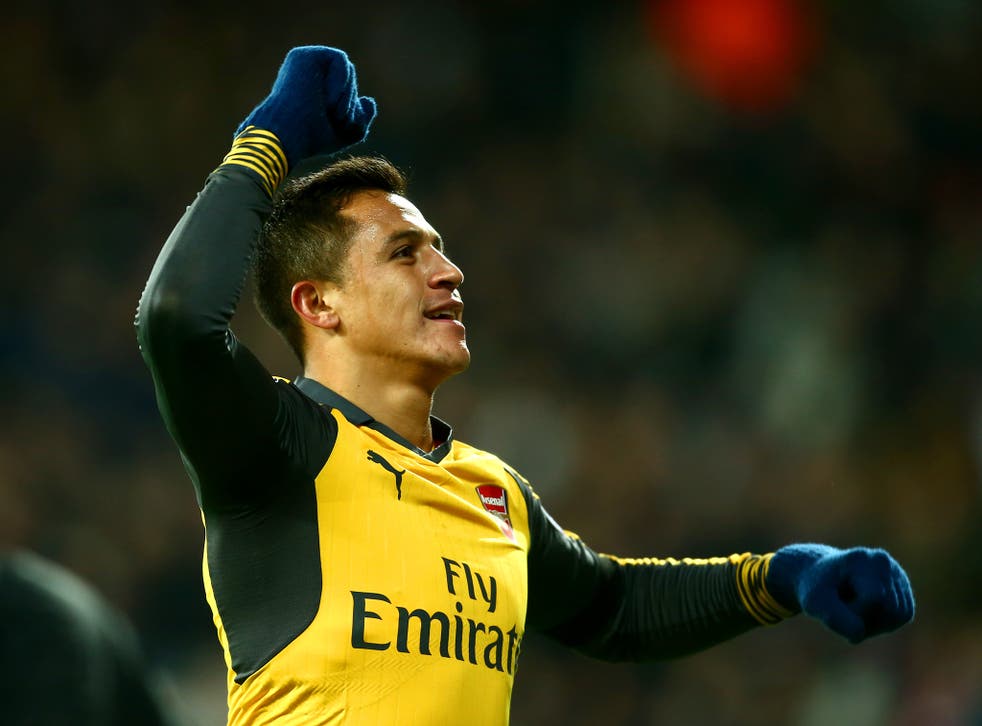 Alexis Sanchez insisted he is "really happy" and "comfortable" at Arsenal, prompting fresh hope that the Chilean will commit his future to the club by signing a new contract.
Sanchez's future at the Gunners currently remains unclear, with the forward yet to sign a new deal. It's been reported that the 28-year-old has demanded more than £200,000 a week to remain in north London, a request that the club hierarchy are reluctant to meet.
With Premier League rivals Chelsea and Manchester City keeping a tab on the player, alongside Serie A giants Inter Milan and Juventus, the pressure is on for the club to reach an agreement with their star player.
But speaking ahead of his side's showdown with Crystal Palace on Sunday, Sanchez offered fresh hope to the fans and club alike that he will be staying put for the foreseeable future.
"I feel really happy and comfortable at the club," Sanchez told the Arsenal official website.
"I definitely feel like an important player and my team-mates let me know every day.
"I try to prove that I am an important player every day and game after game. I believe we have the players and the quality to win many things.
"I want to give the fans a new title. We always get our fans' support in the thin and the thick, which is great. We must win the Premier League or the Champions League for them."
This follows the player's recent admission that he finds life in London a stressful experience.
"I do explore the city if I have the time for it but normally I would rather stay relaxed at home. London can be a stressful place because it's crowded and it's a big city," he admitted.
"Our routines as footballers can be energy-consuming too. You play one game after another, meet new people every day and travel a lot.
"That is why I try to disconnect and relax as soon as I get some time off."
Sanchez has scored a total of 14 goals in 24 appearances this season for the Gunners.
The Chilean is set to feature for the side as they welcome Sam Allardyce's Eagles to the Emirates on Sunday afternoon.
Register for free to continue reading
Registration is a free and easy way to support our truly independent journalism
By registering, you will also enjoy limited access to Premium articles, exclusive newsletters, commenting, and virtual events with our leading journalists
Already have an account? sign in
Register for free to continue reading
Registration is a free and easy way to support our truly independent journalism
By registering, you will also enjoy limited access to Premium articles, exclusive newsletters, commenting, and virtual events with our leading journalists
Already have an account? sign in
Join our new commenting forum
Join thought-provoking conversations, follow other Independent readers and see their replies