Alou Diarra faces talks after saying West Ham move was 'a waste of time'
Diarra has struggled with injury since joining from Marseille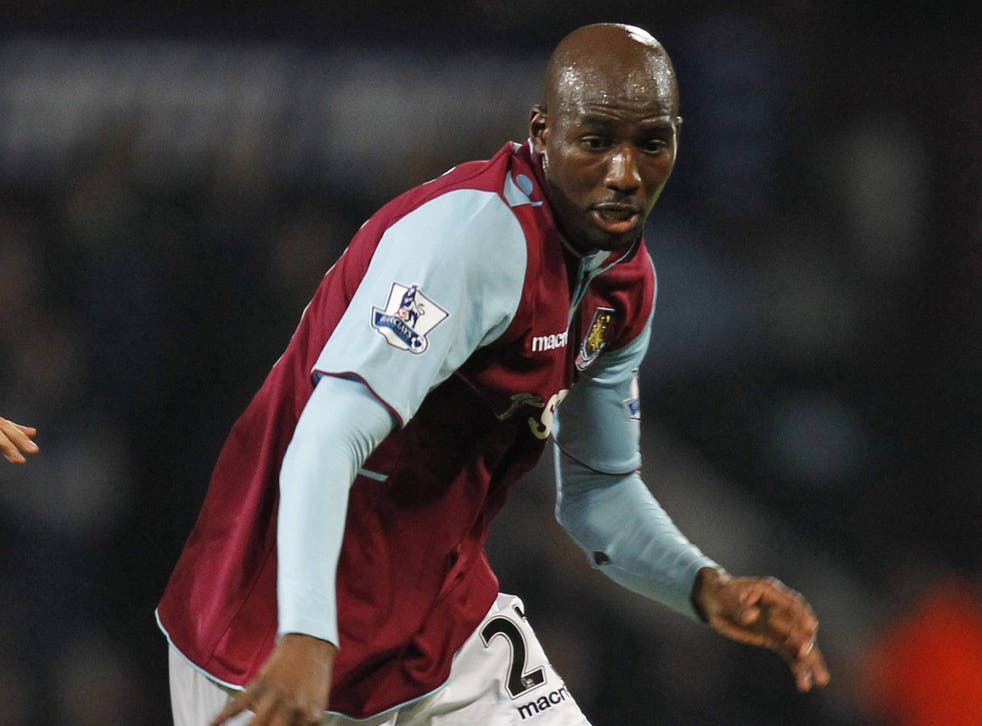 West Ham manager Sam Allardyce is to hold talks with Alou Diarra after the summer signing said his move to Upton Park has been a waste of time.
The 31-year-old was brought in from Marseille following the Hammers' promotion but has struggled with injury, making just five appearances in all competitions.
That lack of football has clearly left Diarra frustrated, leading him to tell L'Equipe he is ready to leave the east Londoners, saying: "I have wasted my time".
The France international claims he was sold false promises when he joined the club and that he has a non-existent relationship with manager Allardyce.
"He is obviously clear, without telling me, that he is not happy with he situation, which is understandable," the West Ham boss said.
"You get this all the time as a manager when you bring a player of his experience and calibre over from France.
"It hasn't quite worked out and he feels a little disgruntled in terms of playing more, this or that.
"It is a fact of life, whereas I look at the situation and play what I consider the best team and because of Alou's long-standing injury he has found it hard to adjust to what is needed in the Premier League.
"If he is unhappy, he just has to tell me what he wants to do and we'll see how we go from there.
"At the moment, yes, he contributed well but his frustrations he obviously wants to play more.
"We'll have that discussions and we'll make a decision after that on the future of Alou."
PA
Register for free to continue reading
Registration is a free and easy way to support our truly independent journalism
By registering, you will also enjoy limited access to Premium articles, exclusive newsletters, commenting, and virtual events with our leading journalists
Already have an account? sign in
Register for free to continue reading
Registration is a free and easy way to support our truly independent journalism
By registering, you will also enjoy limited access to Premium articles, exclusive newsletters, commenting, and virtual events with our leading journalists
Already have an account? sign in
Join our new commenting forum
Join thought-provoking conversations, follow other Independent readers and see their replies