Andre Villas-Boas out of contention as Liverpool have second thoughts over former Chelsea manager
The prospect of Rafael Benitez returning is remote, despite a fans' online campaign
Ian Herbert
Thursday 24 May 2012 16:56 Comments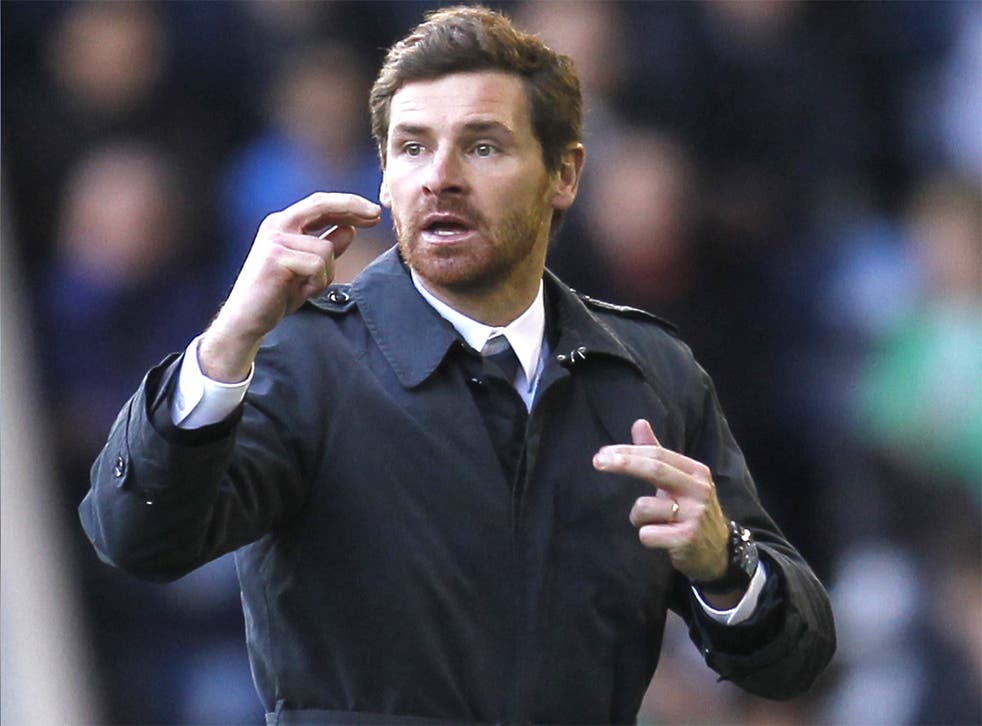 Liverpool's search for a new manager narrowed last night, as Andre Villas-Boas fell out of the running.
The club felt that the former Chelsea manager was enough of a prospect that they made discreet contact with his representatives before Kenny Dalglish's dismissal. But Liverpool now appear to have decided that the 34-year-old is not a candidate.
Villas-Boas's agent, Carlos Gonçalves, created the impression yesterday that his client had a number of clubs seeking his services, though his ill-fated nine-month spell at Stamford Bridge makes appointing him a calculated risk and there appear to be fewer offers on the table than Gonçalves suggested.
The list of possible successors to Dalglish still includes Wigan Athletic's Roberto Martinez, who is on holiday in the Caribbean, and there is also the prospect of Fenway Sports Group going back to Brendan Rodgers of Swansea City, who rejected an initial approach because of the number of candidates being considered. Rodgers said last Friday that he was rejecting "the current opportunity".
Louis van Gaal is a prime contender for a new sporting director's role, though the Dutch view is that the 60-year-old former Ajax and Netherlands coach, who has been out of work since he was sacked by Bayern Munich 13 months ago, would prefer the manager's job.
The prospect of Rafael Benitez returning seems to be very remote, despite the launch of an online "#talktorafa" campaign by fans. A source close to the Spaniard has indicated that Benitez is willing to prove himself again at Liverpool, where he won the Champions League seven years ago. The allure of Liverpool remains greater than any other job available, in Benitez's mind.
Villas-Boas, who is weighing up the Roma position vacated by Luis Enrique, wants a top managerial position. He has always been interested by Liverpool – despite saying on Sunday that he was "still choosing the right project and that decision will take the necessary time".
Yesterday, Gonçalves said: "We are looking for a strong, solid and long-term project. Villas-Boas would like to coach under these conditions but if it's not possible he won't have a problem to stay inactive for now. I don't confirm or deny contacts with specific clubs. We are interested to know the perspective and the length of the contract. Liverpool? Once more, I just say that we want a strong and competitive club."
It is understood that Liverpool want to make any directorial appointments before securing a new manager, to stop Dalglish's successor feeling undermined. Of the timeframe for appointing a manager, the managing director, Ian Ayre, said last week: "We are all aware that you want to be active in the transfer market and have that manager back looking at his players and his squad. You certainly would want to have someone in place for when the players are coming back for pre-season, which is July."
Register for free to continue reading
Registration is a free and easy way to support our truly independent journalism
By registering, you will also enjoy limited access to Premium articles, exclusive newsletters, commenting, and virtual events with our leading journalists
Already have an account? sign in
Join our new commenting forum
Join thought-provoking conversations, follow other Independent readers and see their replies