Andy Carroll regrets 'big drinker' reputation and believes it may have caused his injury problems at West Ham
Carroll has suffered no fewer than 13 injuries since joining West Ham, but now insists he's doing everything possible to stay fit and rid himself of his unwanted reputation
Jack de Menezes
Tuesday 31 January 2017 14:50 Comments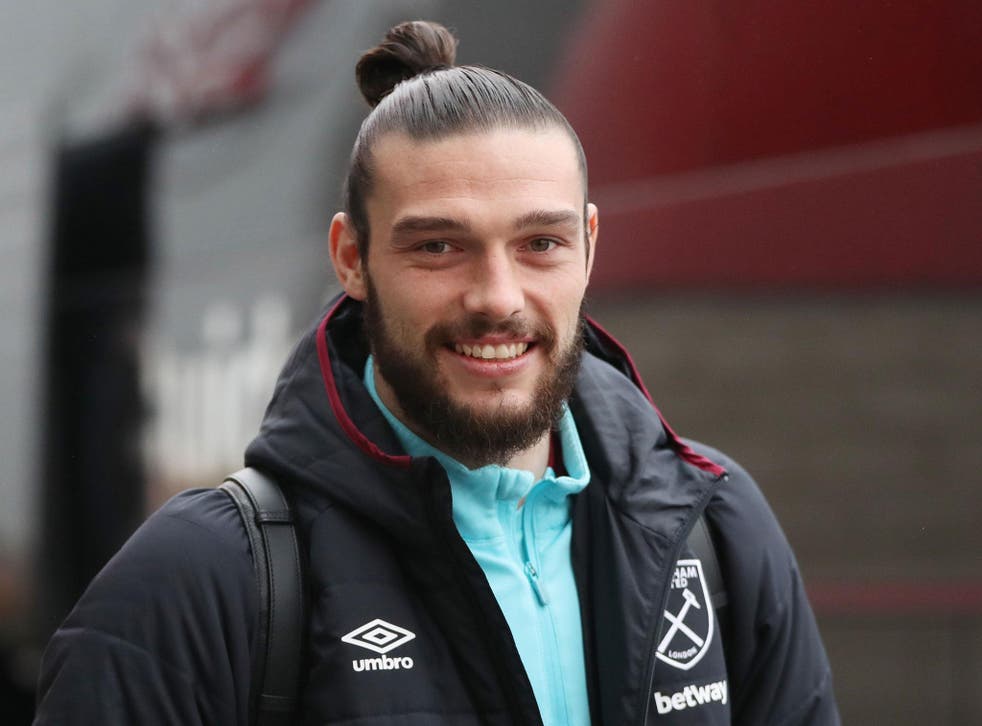 Andy Carroll has expressed his regret over his reputation of being a "big drinker" early in his football career, and believes it has something to do with the alarming number of injuries he has suffered since joining West Ham.
28-year-old Carroll has missed 12 Premier League games this season for the Hammers, making just one appearance in the top flight before being struck by a knee injury that kept him out of action for nearly four months.
Carroll's injury problems stretch much further back than the start of the season though, with the striker suffering no fewer than 13 injuries since joining West Ham for the 2012/13 season.
However, he is now keen to stress that he is doing everything in his power to maintain his fitness and aid West Ham's resurgence this season - something he has already helped with after netting five goals in 10 matches - and admits that his heavy drinking during his younger days has not helped him along the way.
"In the past I was a big drinker," Carroll told the Daily Mail. "I have been tarnished with that and I don't enjoy that. That is the old me. I have regrets looking back, maybe it would have helped me avoid injuries.
"But now? Alcohol is not the cause. Now I am doing whatever I can."
Carroll is not the only England international to suffer badly from injuries over the years. Arsenal midfielder Jack Wilshere suffered a torrid time with his fitness over the last four years up until this season, with a loan move to Bournemouth currently reaping rewards for the 24-year-old as he has so far enjoyed an injury-free campaign.
One thing that Wilshere had to adapt to was to pick and choose which tackles he flew in to, having not been one to shy away from a challenge or two, and Carroll is very much of the same mould despite the vastly different frame.
The former Liverpool and Newcastle United striker has also looked at his style, and admits he has been forced to smarten up in order to minimise the risk of injury when making challenges himself, or putting himself in the firing line.
"[I have to be] a little more clever. I don't have to try to win every ball," he added.
"There is always the next ball. You could say I'm not winning so many balls, but pick your battles."
Register for free to continue reading
Registration is a free and easy way to support our truly independent journalism
By registering, you will also enjoy limited access to Premium articles, exclusive newsletters, commenting, and virtual events with our leading journalists
Already have an account? sign in
Join our new commenting forum
Join thought-provoking conversations, follow other Independent readers and see their replies