Antonio Conte can't avoid comparisons at Chelsea, but his record on youth already surpasses Jose Mourinho's
Exclusive: Chelsea youngsters Nathaniel Chalobah and Ola Aina tell The Independent how Conte is giving youth a chance
Garry Hayes
Wednesday 11 January 2017 14:18 Comments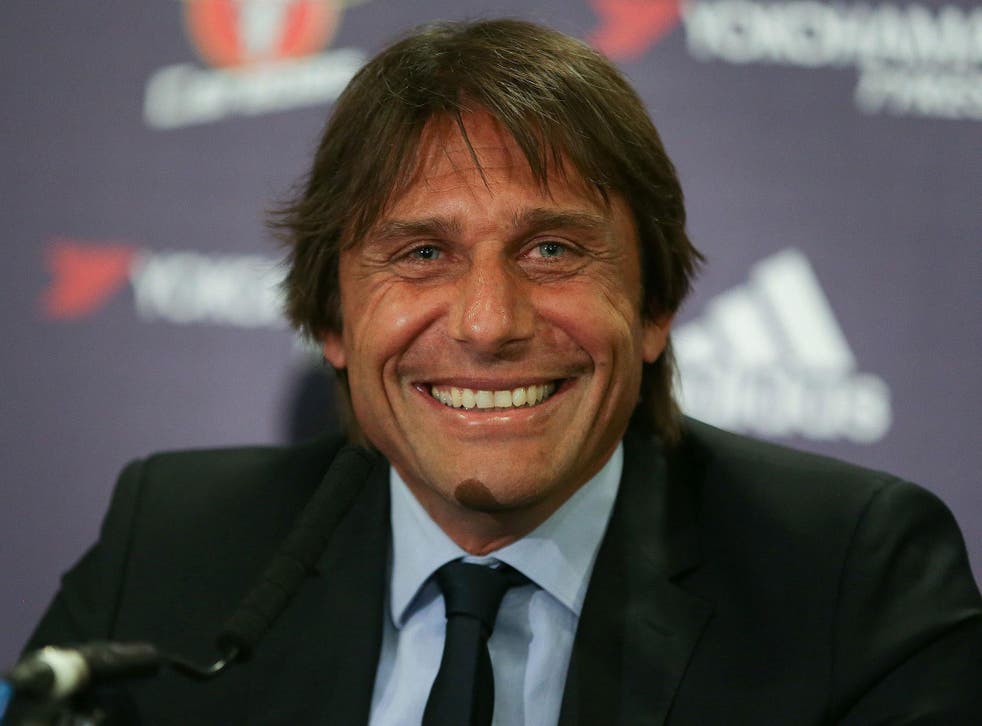 Antonio Conte continues to succeed where others have failed, notably Jose Mourinho.
The Italian has already made history with Chelsea this season by inspiring his side to a record-equalling 13 straight Premier League victories. Currently being tipped to seal the title in his first season in English football, Conte is having a major impact with Chelsea's younger players as well.
So is now the time we're ready to see the Blues finally promote their talented youth prospects to become first-team regulars?
It may have been for just 13 minutes during last Sunday's 4-1 thrashing of Peterborough United in the FA Cup, but Ola Aina, Ruben Loftus-Cheek and Nathaniel Chalobah all graced the pitch together at Stamford Bridge. With the latter pair starting the game, it's the second time this season we've seen all three together at once.
The first was when reigning champions Leicester City were comfortably beaten 3-0 at Stamford Bridge in October. Indeed, that day saw Chalobah make headlines with an outrageous assist for Victor Moses that sealed his team's victory.
Flashes of brilliance aside, there seems to be real substance to what we're seeing from Conte as he manages a squad of stars - who all speak effusively about his coaching - with the younger players who continue to knock on the door. Not only is he giving those in the squad more game time, but he has also recalled fellow prospect Nathan Ake six months early from his loan spell with Bournemouth to add another option to his backline.
Speak to Chalobah and Aina and they say it's part of the optimistic mood around the club where youngsters are concerned.
"It is positive," Aina told The Independent. "The hard work of the academy is still going on and so to have a manager who lets the young ones have a run-out here and there is good for the academy and the young players who are getting chosen.
"He treats us like any of the other players in the team. We do feel part of the first-team; we don't feel like the young ones anymore."
Contrast that with Mourinho's first season with Chelsea and it was very much a different story. John Terry was an established name by the time Mourinho joined the club in 2004, but outside of the captain, there was little opportunity for those players with roots in the academy system.
Chelsea potential summer 2017 transfers

Show all 9
Mourinho gave out three Chelsea debuts for academy players in that season. The youngsters to benefit were Anthony Grant, Lenny Pidgeley and Steven Watt. But between them the trio managed just 10 minutes in playing time between them and that came long after the Premier League title had been wrapped up.
Filipe Oliveira and Nuno Morais were other young players in Mourinho's squad, signed from Porto and Penafiel, respectively. Oliveira managed a solitary minute against Newcastle United on the final day of the season, while Morais fared better by playing the full 90 minutes in an FA Cup tie against Scunthorpe United before disappearing from view.
When Mourinho returned to Chelsea for his second coming in 2013/14, things only improved marginally.
Ake, John Swift and Lewis Baker managed 14 minutes between them while Tomas Kalas played a total of 182 minutes across four games before rejoining Chelsea's 'loan army'.
Despite the Stamford Bridge club winning three FA Youth Cups in a row, not to mention back-to-back Uefa Youth Leagues, Mourinho never showed an appetite to blood the youngsters in the same way Conte does now.
Already we've seen Loftus-Cheek, Aina and Chalobah play over 670 minutes combined. That's more than double the opportunity Mourinho gave youngsters in those first two years and we're only at the halfway stage of 2016/17.
For Chalobah, it's a simple question of belief and, right now, Conte is showing he has it in his players.
"The manager has faith in us and he's giving us the chance," Chalobah explained. "[…] We're definitely part of this team. The manager has given us the respect and responsibility to follow his philosophy."
Conte has filled a void Mourinho never did. Roman Abramovich has invested vast sums in stocking the youth ranks with talent at Chelsea but much of it has ended up filling first-teams elsewhere rather than progressing into the first team. Kevin De Bruyne and Romelu Lukaku are the most obvious examples but even the likes of Gokhan Tore and Jacopo Sala - early imports of the Abramovich era - have enjoyed top-flight careers in European leagues. To see players like Ake, Aina and Chalobah step up is something Roman has waited over a decade for.
Chelsea's good form hasn't prevent young players from featuring and playing their part in improving on-field fortunes at Stamford Bridge. Chalobah, with 11 appearances in all competitions, is top of that list, and while Chelsea recording a winning streak that lasted from October through to January limited starts, the youngsters know they will get their chance now - they just need to be patient.
"We've just gone 13 games unbeaten, so it's hard to get into the side," he said. "We have experienced players ahead of us so every week in training we just watch and learn from them. They have the experience that I don't have [but the manager is giving me a chance]."
It's a unique story that's developing in west London. In an age where transfer fees are rising, Chelsea are bucking the trend with a collective group of homegrown stars. Chalobah, Loftus-Cheek and Aina have been at the club since they were eight, rising together through the ranks to make it into Conte's first-team.
"It's always great when I'm playing with my brothers because we've seen each other grow through the academy," Aina added. "It's always exciting at Chelsea. As long as Conte's here and under his regime it'll always be exciting."
Register for free to continue reading
Registration is a free and easy way to support our truly independent journalism
By registering, you will also enjoy limited access to Premium articles, exclusive newsletters, commenting, and virtual events with our leading journalists
Already have an account? sign in
Join our new commenting forum
Join thought-provoking conversations, follow other Independent readers and see their replies