Antonio Valencia to wear Manchester United number seven shirt
Simon Stone
Wednesday 08 August 2012 15:08 Comments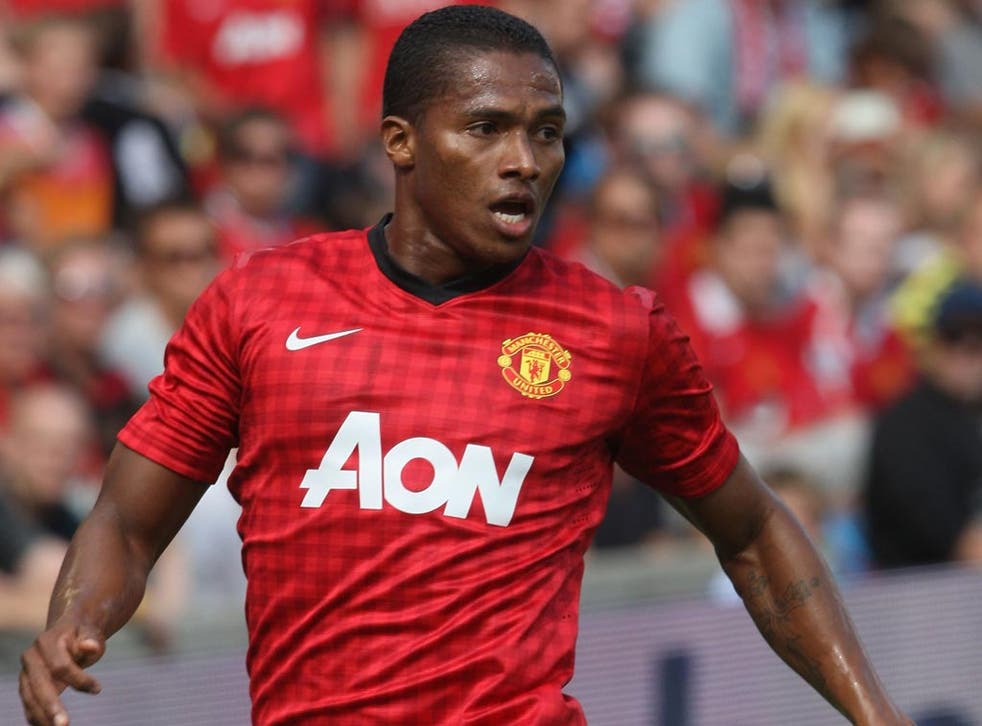 Antonio Valencia is not feeling an additional burden of expectation now he has inherited the famed Manchester United number seven shirt.
Following Michael Owen's exit at the end of last season, United's most famous shirt became available.
Prior to Owen, Cristiano Ronaldo wore it. Before that David Beckham.
Other famous wearers have included Eric Cantona, Bryan Robson and George Best, which probably explains why it has such massive significance.
But Valencia is not too bothered about the history.
He just wants to keep making a significant impact on the Red Devils' fortunes.
"There is no extra pressure," he said.
"The club asked me if I would like to wear the number seven shirt and I said I would be delighted.
"I am excited to wear it and want to enjoy it, but really I just want to continue improving my own game."
A £16million signing from Wigan in 2009, Valencia has had to overcome two serious ankle injuries to make an impact at United.
Though he lacks the obvious repertoire of skills Ronaldo is blessed with and does not have Nani's tricks, Wayne Rooney in particular has spoken highly of Valencia for the direct manner of his wing play.
Not that Valencia feels he is an essential part of Rooney's success.
"We all know Rooney," he said.
"He can do amazing things and doesn't just wait for me to assist him.
"There are other good players and he can do it on his own. He is looking good."
The Old Trafford outfit have a point to prove this term.
Not only did they toss away an eight-point advantage over the final six games of last season, in doing so they may just have provided Manchester City with the impetus required to launch their own era of dominance given the finances on offer at the Etihad Stadium.
One of the first things United manager Sir Alex Ferguson did when his side landed in South Africa for the first part of their extended pre-season programme was to declare the Premier League "priority number one".
The arrival of Japanese midfielder Shinji Kagawa in particular looks to be aimed at giving the Red Devils additional creativity and Ferguson, despite being past his 70th birthday, retains the same combative spirit to meet any challenge head-on.
"I don't feel it was such a bad season but when you look at it, we lost the league because at one point we were eight points in front," said Valencia.
"Even then we only lost out by a few goals.
"It is always very tricky in football. You never know what is going to happen because all these other big teams; Liverpool, Chelsea, Manchester City, have the same aim.
"But our expectations are exactly the same as they have always been."
Thanks to a combination of injuries and Rafael's presence at the Olympics, it cannot entirely be discounted that during the early weeks of the season, Valencia will be required to display his versatility once more by filling a defensive berth.
He did it last term to great effect and would happily answer any Ferguson SOS again. Although he hopes it does not happen.
"I was a little uncomfortable at the beginning because it was the first time I had played in that position," he said.
"But I soon got into the rhythm of it and then I felt much better.
"Having said that, I hope I don't have to do it again."
The one bizarre thing about Valencia is that, after six years in England, he still does not speak the language.
It is presumably a measure of his overall professionalism and dedication to the game that he has not been criticised in the same way as Carlos Tevez, who has been repeatedly condemned for failing to grasp a decent command of English.
Yet Valencia insists it is not a worry, especially in one important area.
"It is a little difficult but I can communicate with my team-mates," he said.
"And I can also understand when the manager shouts."
PA
Register for free to continue reading
Registration is a free and easy way to support our truly independent journalism
By registering, you will also enjoy limited access to Premium articles, exclusive newsletters, commenting, and virtual events with our leading journalists
Already have an account? sign in
Join our new commenting forum
Join thought-provoking conversations, follow other Independent readers and see their replies