Arsenal beat Newcastle - but Arsene Wenger again disappointed with his side's lack of cutting edge
Arsenal won but once again they missed plenty of chances, as they did against Manchester United early this month, or even at West Ham United on Wednesday
Jack Pitt-Brooke
Saturday 16 December 2017 19:29 Comments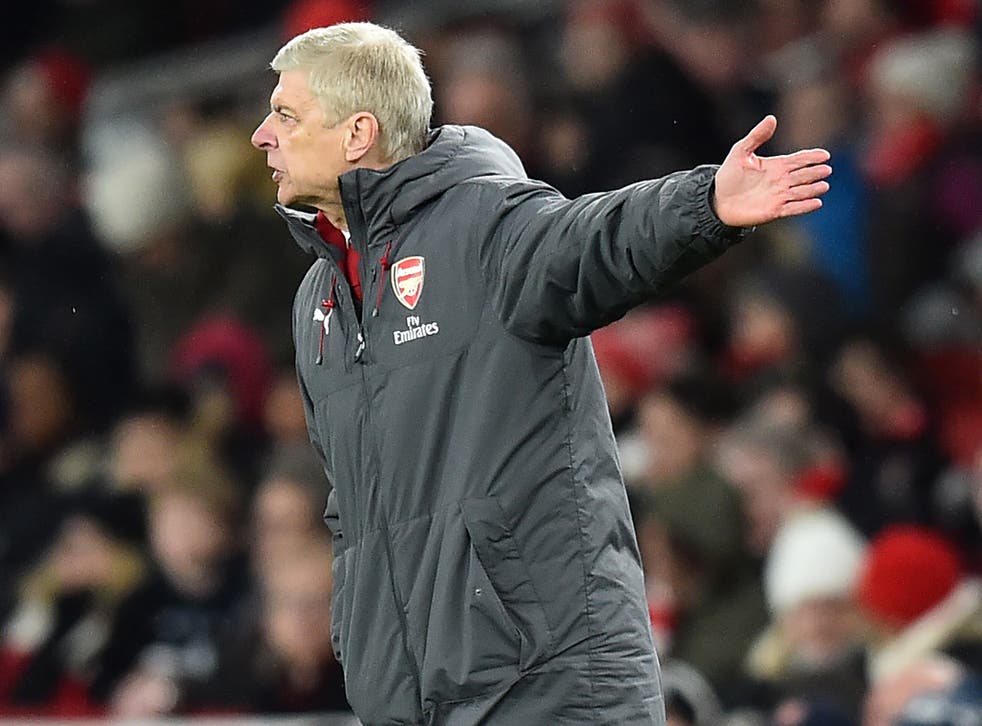 Arsene Wenger again rued the fact that Arsenal's poor finishing is becoming a psychological barrier after they beat Newcastle United 1-0 at the Emirates.
Arsenal missed plenty of chances, as they did against Manchester United early this month, or even at West Ham United on Wednesday. But this time they won thanks to Mesut Ozil's brilliant first-half volley.
Arsene Wenger was thrilled with Ozil's goal but admitted again that his players are struggling in front of goal, and that it is starting to get in their own heads. "I would say that we had plenty of chances that we did not take," Wenger said.
"I felt that we wanted to force the decision. And the fact that we did not score recently, the chances that we had, maybe played a little bit on our mind. We would have loved it to be comfortable on the scoreline, but what was even more important was the three points."
But Wenger did not want to blame his players too much. "Today we were always very quickly under pressure, when you don't score goals," he said. "It happens every game. Finishing is a bit cyclical, sometimes you don't score. I know people are not happy but it's part of the game."
Wenger was full of praise for Ozil's brilliant volley, in keeping with his remarkable form of the last few weeks. What impressed Wenger was the selfishness, given that he could have passed. "It was superb," Wenger said.
"He can deliver it. It was important for him that he takes the risk to do what he did. He is usually a guy who, 99 per cent of the time in this position, he controls the ball and gives it to someone else. So I am happy he took the gamble to finish, and he scored the goal."
Register for free to continue reading
Registration is a free and easy way to support our truly independent journalism
By registering, you will also enjoy limited access to Premium articles, exclusive newsletters, commenting, and virtual events with our leading journalists
Already have an account? sign in
Join our new commenting forum
Join thought-provoking conversations, follow other Independent readers and see their replies