Arsenal criticised for taking 'ridiculous, ludicrous and farcical' 14-minute plane flight to Norwich
Arsenal will travel by air for Sunday's Premier League clash with the Canaries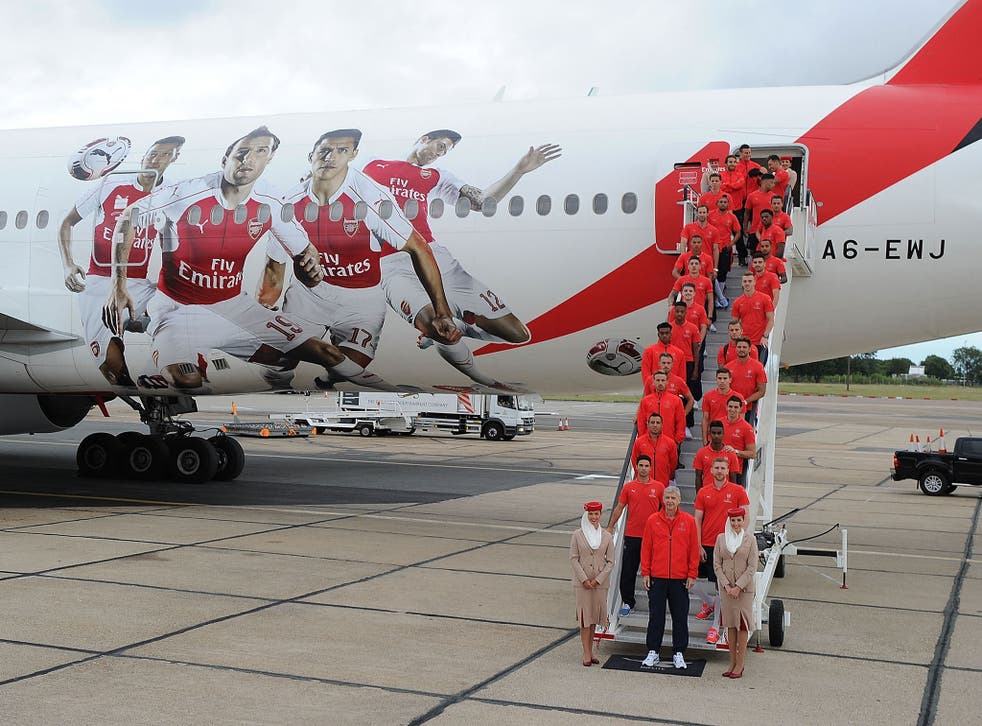 Arsenal are being heavily criticised after deciding to take a 14-minute plane flight to Norwich ahead of Sunday's Premier League encounter…again.
The Gunners faced a furious backlash from environmental campaigners when they last travelled to Carrow Road by air, with journey times from north London taking around two hours by car and train.
North London rivals Tottenham were criticised earlier this season when they took a 20-minute flight to Bournemouth, but Arsenal have managed to shave six minutes of their journey time that will be taken because of "road works", according to manager Arsene Wenger.
"When we made the decision there was some road work planned - sometimes the access to Norwich is difficult," said Wenger ahead of this weekend's clash. "We do not fly a lot any more. We take the train or coach. This is an exception."
However, Wenger's explanation has done nothing to save the club's reputation among those battling to prevent such unnecessary journeys.
Plane Stupid spokesperson and self-confessed Arsenal fan, Ella Gilbert, told the Evening Standard: "Having lived in Norwich and Finsbury Park, I can tell you that this is a distance that you can do in two hours by train, without fuelling climate change. This is ridiculous.
"I'm a life-long Gooner so I'm used to being occasionally embarrassed by my team, but I prefer them to wait until after kick-off before humiliating their supporters.
"Don't fly to Norwich, the Canaries aren't worth it."
Arsenal injury list

Show all 7
The news of Arsenal's flight plans predictably didn't go down well on social media, either. Twitter users were quick to point out the flaws in Arsenal's travel plans, while others couldn't help but joke at the Gunners' expense.
As The Mirror's chief football writer John Cross rightly pointed out, the flight plans would not have been favourable for Arsenal legend Dennis Bergkamp, who famously missed a number of the club's Champions League away matches because he refused to fly to matches.
Given that Bergkamp has been touted as a potential Arsenal manager of the future as he continues to learn his trade with Ajax, the short-distance flights may soon become a thing of the past.
Join our new commenting forum
Join thought-provoking conversations, follow other Independent readers and see their replies