How Arsenal great Dennis Bergkamp remembers his wonder goal against Newcastle
15 years ago, 'The Iceman' scored his greatest goal in Arsenal colours at St James' Park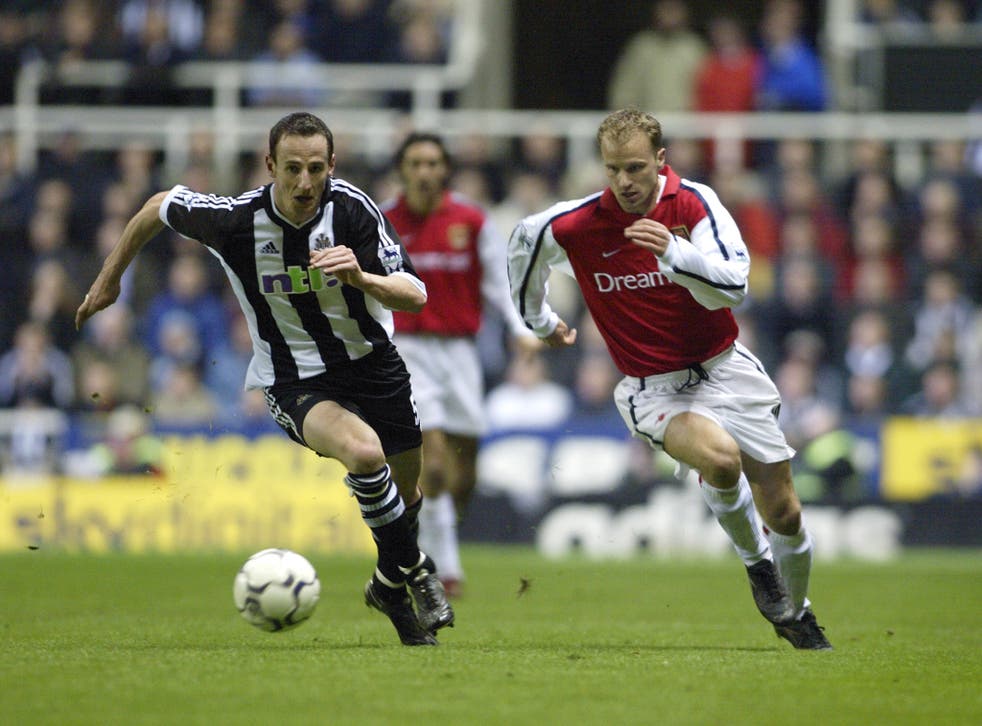 15 years ago, Dennis Bergkamp scored his greatest Arsenal goal. It came on a trip to play against Sir Bobby Robson's formidable Newcastle United, and has since been remembered as one of the Premier League's best.
Although the statue of Bergkamp outside the Emirates Stadium depicts his iconic strike for the Netherlands against Argentina at the 1998 World Cup, it is the St James' Park goal which Arsenal supporters remember fondest.
After all, it not only opened the scoring in an important 2-0 away win, but kick-started a remarkable run of 11 straight wins which led Arsène Wenger's side to the 2001/02 title. It was claimed with a famous 1-0 victory over Manchester United at Old Trafford.
Arsenal candidates to replace Arsene Wenger

Show all 11
However, it may not have come about had Robert Pires slightly misplaced his pass to 'The Iceman', as Bergkamp once revealed when recalling the goal.
"At first I got the ball from Robert, he gave it to me from the side," he said in a documentary. "I thought the ball was a little bit too much behind me, so I had to turn to control it, [to] touch the ball past the defender.
"The quickest way to go towards the ball was turning that way... so it looked a bit special or strange or nice, but that was for me the only option and the quickest way towards the ball and towards the goal.

"The finish was just to try and get it past the goalkeeper in such a way that he can't reach it. The whole move was probably inch-perfect. It could have gone completely wrong but that time it worked."
Nikos Dabizas was, of course, the Newcastle defender beaten by Bergkamp's turn. His part in the goal is as memorable as the piece of skill itself, but in Bergkamp's autobiography, Stillness and Speed, he revealed that he did not even know Dabizas was there.
"It looks quite different to what was in my mind," he admitted. "On TV you see the defender. I knew he was there, but I never saw him. I felt him a little bit, his presence, and I knew he was on this side.
"Generally, though, I don't like tricks," he added. "It's really not something on my mind."
Register for free to continue reading
Registration is a free and easy way to support our truly independent journalism
By registering, you will also enjoy limited access to Premium articles, exclusive newsletters, commenting, and virtual events with our leading journalists
Already have an account? sign in
Register for free to continue reading
Registration is a free and easy way to support our truly independent journalism
By registering, you will also enjoy limited access to Premium articles, exclusive newsletters, commenting, and virtual events with our leading journalists
Already have an account? sign in
Join our new commenting forum
Join thought-provoking conversations, follow other Independent readers and see their replies