Arsenal fans demand assurances from owners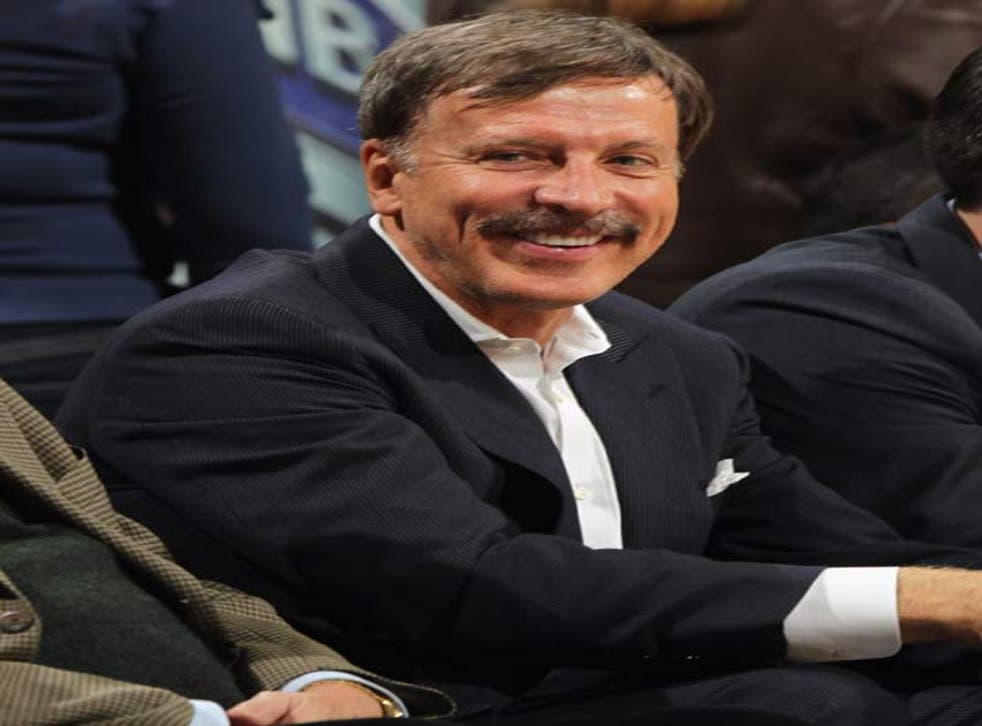 Arsenal Supporters Trust have called for both Stan Kroenke and Alisher Usmanov to give firm indications of their vision for the future of the club as the battle for power at Emirates Stadium continues.
Kroenke Sports Enterprises, which has gradually built its stake in the Gunners since first buying 9.9% of shares in 2007, took a controlling interest in Arsenal's parent holding company last month after reaching agreements for the stock of Lady Nina Bracewell-Smith and the late Danny Fiszman, which under City rules, obliged them to make a formal offer for the remaining capital at £11,750 a share, valuing the club at some £750million.
However, Uzbek oil magnate Usmanov - second in the recent Sunday Times Rich List with an estimated worth of some £12.4billion, more than Chelsea owner Roman Abramovich - has no intentions of selling his 27% stock through Red & White Holdings and indeed has been buying up any other Arsenal shares still available at a higher price than the KSE offer, around £14,000.
The AST had already urged all minority shareholders not to cash in, with fans - who next season face a 6.5% hike in ticket prices at Emirates Stadium - determined to keep the Gunners outside private ownership.
With the formal deadline for KSE's offer set to complete on May 27, the supporters group is hopeful some public statement on KSE's future plans for the club will be made, while Red & White Holdings are understood to be ready to set out their intentions in a letter to all minority shareholders this week.
AST spokesman Tim Payton told Press Association Sport: "Rather than just make a cash offer for the shares, Arsenal supporters want to know what their ownership would offer for the future of the club.
"Supporter shareholders are less motivated by money and more focused on the club's values and plans for future success.
"On Monday, there was a vote taken of all members of Arsenal Fanshare, and 95.3% were against accepting the Kroenke offer.
"We still advise small shareholders to hold their shares because it is about joint custodianship of the club."
While Kroenke - who holds a controlling interest at just under 64% - was invited onto the Arsenal board since September 2008, no such offer has yet been forthcoming to Usmanov, who two years ago saw his proposals for a new rights issue to raise funds for player transfers rejected.
It remains to be seen just how the power battle will play out over the summer when Gunners boss Arsene Wenger intends to be active in the transfer market following another barren campaign.
Real Madrid midfielder Karim Benzema is a potential target, with the Arsenal manager also expected to bolster his defence by bringing in experienced cover, like Blackburn's Christopher Samba, although a move for veteran former captain Sol Campbell, released by Newcastle, would appear unlikely.
Wenger will also keep one eye on the future with deals for Southampton starlet Alex Oxlade-Chamberlain and a £1million deal for teenage left-back Carl Jenkinson from Charlton.
Arsenal, meanwhile, have confirmed the second match of their Far East tour will take place against Chinese Super League side Hangzhou Greentown on July 16.
The Gunners are also set to play in Kuala Lumpur, Malaysia in what is a break from Wenger's usual pre-season preparations, but is seen as a necessary compromise to bring in some much-needed additional commercial revenue.
Arsenal chief executive Ivan Gazidis said: "We have a massive global fanbase, people know Arsenal all around the world, and it is very important for us to connect with those fans.
"We also want to develop relationships with major corporations out there."
England midfielder Jack Wilshere is set to join the group, despite missing the Under-21 European Championship finals because of fears over burnout.
Gazidis confirmed it would be a "full Arsenal squad." He said: "We will be taking these games quite seriously.
"It is an important part of our pre-season preparation, especially because we now have the qualifying games for the Champions League, so we will be very focused."
Gazidis hinted overseas tours could become a permanent fixture on Arsenal's pre-season schedule.
He added: "There are other areas in the world where we have big fan bases, and I am sure we will be reaching out to other places as well."
Register for free to continue reading
Registration is a free and easy way to support our truly independent journalism
By registering, you will also enjoy limited access to Premium articles, exclusive newsletters, commenting, and virtual events with our leading journalists
Already have an account? sign in
Register for free to continue reading
Registration is a free and easy way to support our truly independent journalism
By registering, you will also enjoy limited access to Premium articles, exclusive newsletters, commenting, and virtual events with our leading journalists
Already have an account? sign in
Join our new commenting forum
Join thought-provoking conversations, follow other Independent readers and see their replies