Arsenal assistant manager Steve Bould hails Jack Wilshere as mentally resilient player amid speculation talk
Few in the game know the midfielder better than the Arsenal assistant manager, who coached Wilshere when he inspired the Gunners to victory in the 2009 Youth Cup final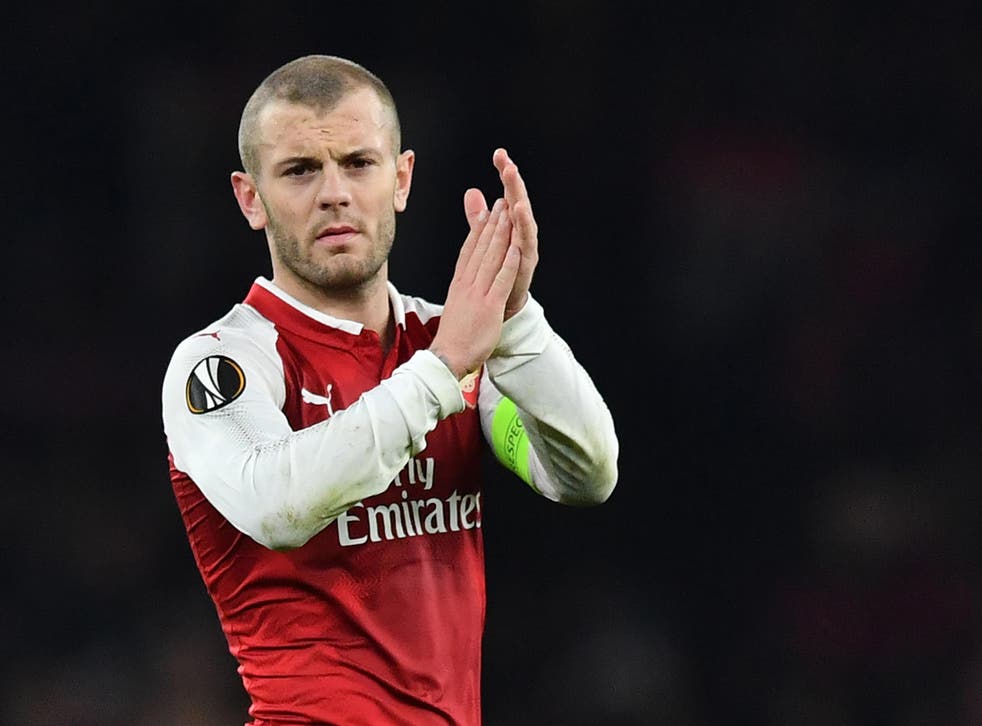 Whoever gets to pick Jack Wilshere next season will be selecting a mentally stronger player, according to Steve Bould.
Few in the game know the midfielder better than the Arsenal assistant manager, who coached Wilshere when he helped inspired the Gunners to victory in the 2009 Youth Cup final against Liverpool.
Nine years on and the 26-year-old is at a career crossroads having failed to muster more than 25 appearances in a season since 2011 because of serious knee and ankle injuries.
Wilshere is out of contract at the end of the season and is no nearer agreeing a new deal, having turned down an offer that represented a significant cut to his current £125,000-a-week wage.
Offers from rival clubs, at home and abroad, are unlikely to be in short supply in the summer, especially as Bould believes fitness problems, like the knee injury that forced Wilshere to abort his England comeback in the last few days, will be only short-term niggles in the future.
"I'm really pleased for him because he's worked tremendously hard and it's been tough for him mentally," Bould said, having confirmed that Wilshere had been passed fit for Sunday's home game with Stoke.
"It looks like he's rode through it and he's come out a stronger person and player for it. Perhaps he will always have a little niggle here and there because of the way he is structured. That's his make-up now. I think we are all hopeful longer term he has overcome those issues."
Bould remains hopeful that Wilshere will decide to stay at the club he joined aged nine.
"I've known Jack since he was a real young kid," Bould said. "He's a great footballer – he loves the football club and we just need him fit more often than he has been in the past. I think it is coming slowly but surely."
Having to miss England's friendlies with the Netherlands and Italy was bad timing for Wilshere, who won the last of his 34 caps in the Euro 2016 finals.
Gareth Southgate will name his World Cup squad before England's final pair of friendlies, against Nigeria and Costa Rica.
Southgate has indicated that the door remains open for such a talented player but inevitably Wilshere's injury record may end up counting against him.
"It can happen at any time, I don't know if there is anybody to blame," Bould said of the knee niggle that ruled him out. "It is just one of those things.
"That's the nature of Jack I'm afraid. He can pick up an injury because his ankle will turn, he's got a sore knee.
"I haven't actually spoken to him but he will have been disappointed. He wants to play for his country, I'm sure.
"I hope he hasn't missed out on the World Cup. With his ability, if he can show it over the next few games, he is good enough to get in."
Join our new commenting forum
Join thought-provoking conversations, follow other Independent readers and see their replies